When sending Email to partner or Job application email, signature is an indispensable ingredient if you want to leave their impressions to customers, or friends remember. LIVE signature will include some Brief personal informationbut how to create 1 Email signature and make it eye-catching for the reader
Join the channel

Telegram

belong to

AnonyViet

? Link ?
Today

AnonyViet

will

Instructions for creating Email signatures

professionally
Please follow the instructions one by one!
Step 1: Access to Website design signature
Let's create for myself an accountand Login come in
Step 2: In design framelet's Fill in the information you want to appear in your Email signature.
This will include: Your name,

Career titles

Company name,

Tel

Email… You want

appear

whatever you fill in that is okie
Right frame let you preview signature it will appear like in Email
Note
Remember to prepare 1 Logo or your photo, to make your signature more professional.
You look at the corresponding arrow in the figure, it will be corresponding display with Your Email signature
Step 3: Once done, press the . button Save changes
At this point, the browser will ask you to install

Extensions of WiseStamp

You keep

install it

Press the button

Add extension

I'll show you how

No need to use Extensions
The browser will transfer you through another pageselect mail If you want to use a signature, I will demo at Google Please
Now enter Compose 1 Email let's see, you look at bottom right the editing section will have symbol of WiseStamp
Click here if you want to hide or show the signature
Tips for not using Extensions
If don't want to use Extensionthen you blacked out and copy signature section is generated,
Enter Settings of

Email

Select

General tab

Scroll down near the end

Copy

paragraph

signature

in the box

Signature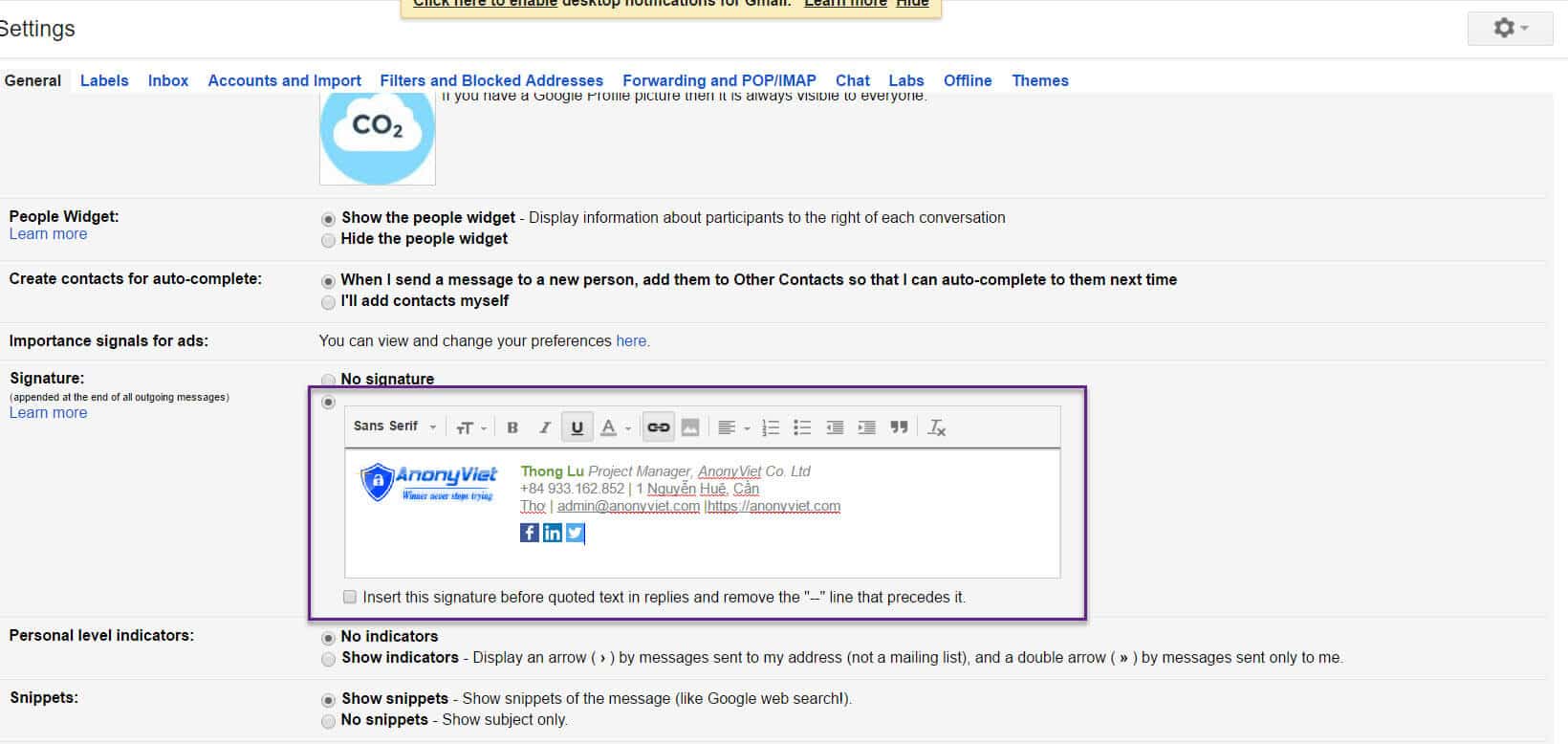 So success!
AnonyViet – Better and Better