When finished sending emails, no one will care if the recipient deletes them or not.
Join the channel

Telegram

belong to

AnonyViet

👉 Link 👈
After a while, personal information Yours may be affected reveal to a third person! So then we don't try to find the automatic way Delete Mail after 5 Minutes. If the recipient haven't read yet then you send to It doesn't take much effort but ensures your safety personal information your !
Very simple ! You will do it with utility

Mail2Cloud for Chrome

(For Google Chrome or Coc Coc)
Step 1
Please open Chrome Browser and install Mail2Cloud for Chrome Extensions
Click select Add to Chrome to install.
Step 2
Continue pressing as shown in the photo to agree to add extentions into the browser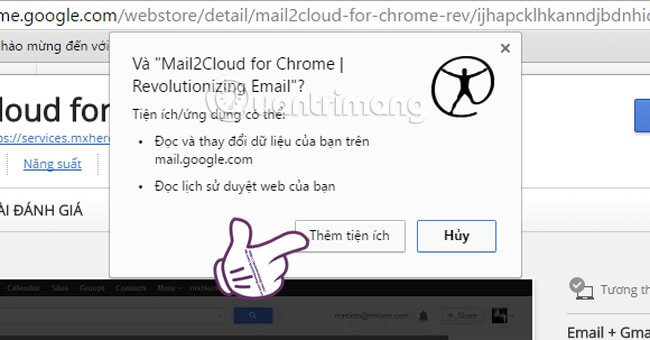 Step 3
After

setting

-> Gmail icon

will appear right next to you

address bar

with other extentions.
At the same time it also

takes you to the Gmail login page

to use.
You

no need to worry

about being

steal password

because this is a utility developed by

Google

so you can rest assured.
You can see the link is

know the official Gmail

it's not a fake site

Dont worry !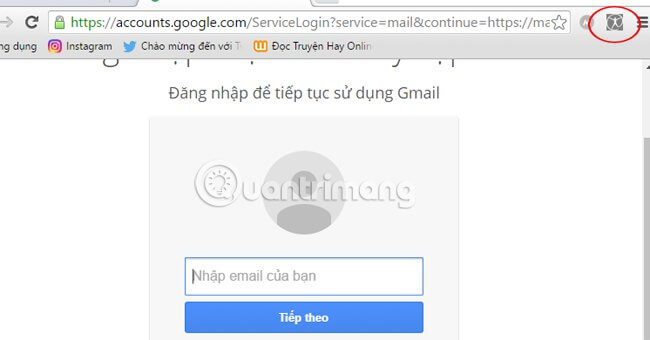 Step 4
In Gmail interfacewe proceed compose as usual. In the mailing box you will see icon of the Mail2Cloud for Chrome utility appears right next to the . button Send (In the picture)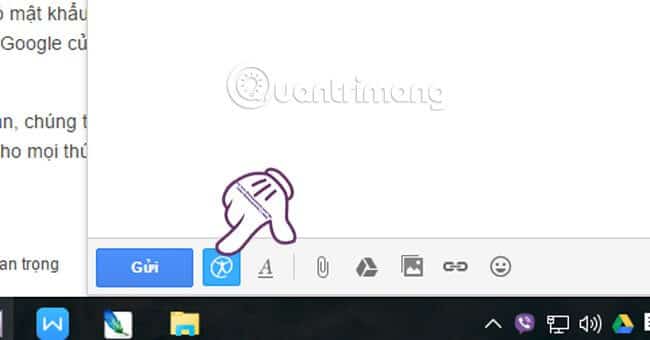 Step 5
After writing the email.
Friend press go to the Mail2Cloud for Chrome icon in the send frame.
Soon will appears an options panel including the following options:
Total Track: This function will send you notification when open reader has opened Mail and read
Self Destruction: Feature

destroy text messages within 5 minutes

. When used, the text message body is converted to an image in the recipient email, and will

automatically cancel

after being viewed.
Private Delivery: Allows you to send private emails. This is the feature that you should opt for, if you send emails to multiple addresses without revealing their email addresses or names to each other.
Send Later: Timer to send mail. Perfect for celebrating a birthday or opening a business! By now your mail will be sent automatically !
Reply TimeOut: The function reminds you if after a period of time the message has not been read or opened for viewing.
Step 6
After setting up, there will be a notice board permission from Extensions reserves the right to interfere with your Mail activity. You press "Allow" to Extension works Please !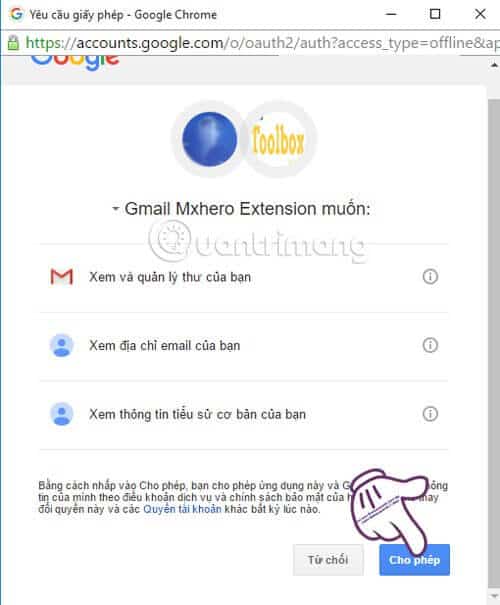 It is done !!
Please like the page to update good posts every day
AnonyViet – Better and Better