It means that the more you say it, the more strange it is, the more you read it, the more strange it is. This phrase comes from the poem reciting du yu Ky in the story Luc Van Tien by Nguyen Dinh Chieu, the passage where Van Tien met and saved Nguyet Nga, Nguyet Nga wrote a poem for Van Tien to repay the favor. How specific the poem is, the author did not say, just said it was a poem:
It's already good, but it's better
Not even Ta female is also good at Tu Phi
Poetry soaked in Du Ky
Tell me that girls' talents are worse than boys' talents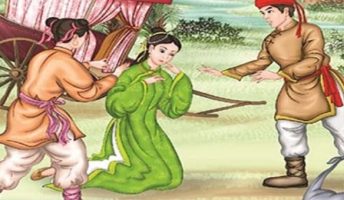 What is a period of ecstasy?
The word "du" means more, more than half, half more. The Thieu Chuu dictionary gives examples: the urgent and the long-term – the more urgent the request, the further away it is (ie, the more urgent it is to get what you want, the harder it will be. have been).
Nguyet Nga's Poetry "Strength of Courage" that is, the more you read, the more interesting it is, the more strange it feels, the more you read it, the more new things you realize, it seems like the implied works that each time we read, we realize more layers of meaning and many tricks. different arts.
The above mentioned Ta Nu, ie Ta Dao Uan, daughter of Ta Dich, Tan Dynasty. As for Tu Phi, that is, Tu Hue, a person of the Tang Dynasty. Both Ta Nu and Tu Phi are intelligent, well-educated, and good at poetry. In "The Tale of Kieu" there is a sentence "Praise the talent to release pearls and pearls, where is Ban and Ta Ta", Ta here is Ta Dao Uan. And Ms. Ban is Ban Chieu of the Eastern Han Dynasty, also a good literate person.