Hi everybody !! I'm back here again. Please introduce myself, I am Duy Nhat and the author of the two articles below. Today I will share another very unique Facebook Tool.
Join the channel

Telegram

belong to

AnonyViet

? Link ?
Received the positive support of everyone in the previous 2 posts. Today I bring a Tool that does a lot of things on facebook. Now, let me briefly talk about its features.
You can check out my two previous posts! You can comment on topics for yourself at Facebook: fb.com/duynhat38
Post in the Facebook group.
Up the posted post
Auto Emotions
Seeding articles (like, comment, reply)
Add friends to the group
And some other features you can discover for yourself!
Speaking of which, you must be eagerly waiting for Tool. Normally it will cost a fee but for the sake of the community today I will share it for free for everyone. I haven't touched it for a long time, so I don't know if it's still usable, please test it and give me feedback in the comment section.
Download Tool
Just leave a comment here or post on the fanpage. I will review and respond to your request. For now, download the tool and experience it.
Remember to skip the ad to support me!
Python code with the same function
In addition to the Tool above, I also share with you a code written in python with a lot of functions and easy to use. Below, I have detailed instructions for use with 6 steps.
Remember to skip the ad to support me!
User manual
B1: You download the above Tut Python to your computer and extract it.
B2: You unzip it, you will see the instruction file and choose the code you like.
Step 3: Open the code you need with notepad or C++
B4: Copy the code.
B5: You open Facebook and press F12 or right-click to select inspect element and switch to Tab Console to enter commands.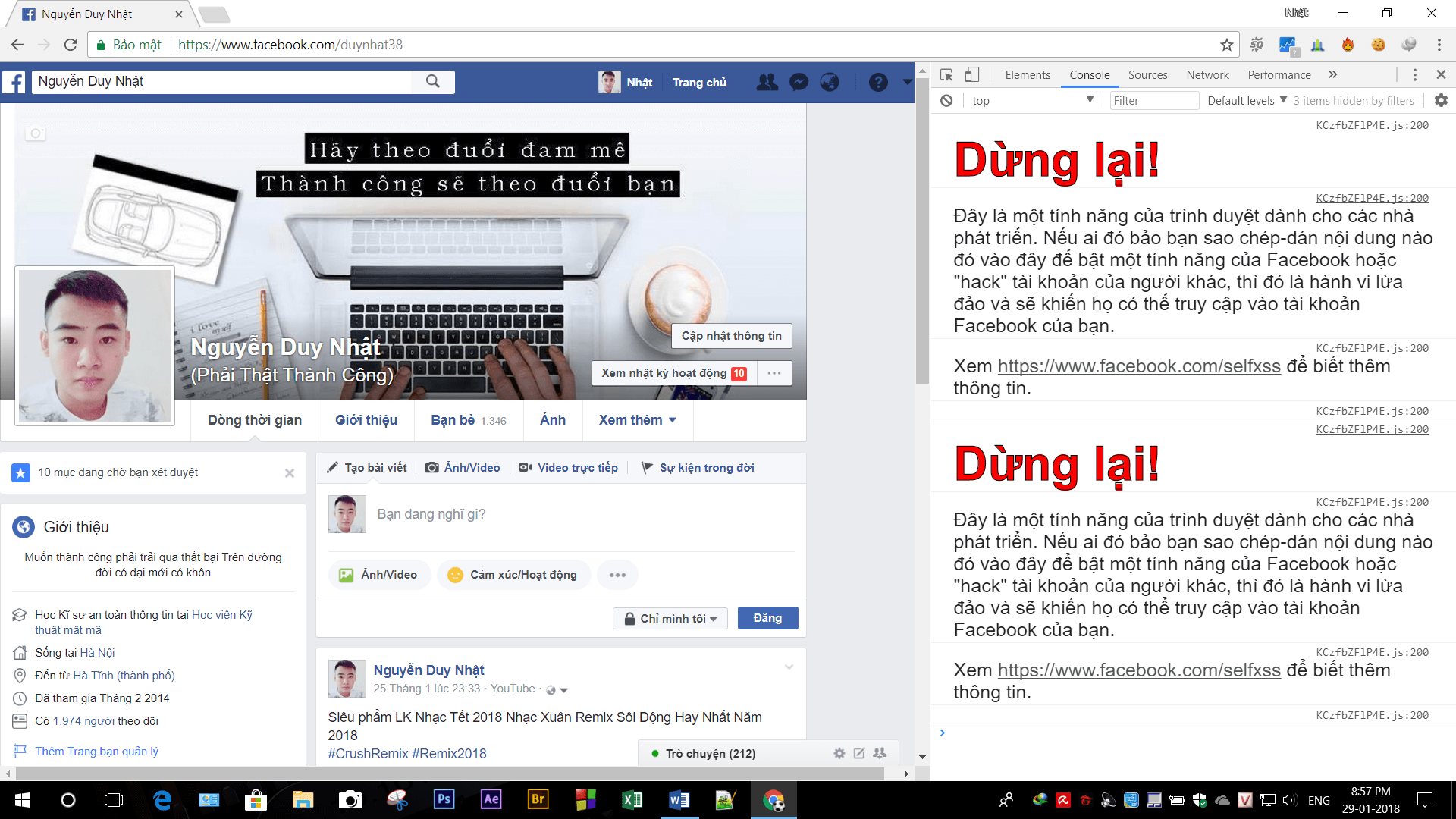 B6: Paste the code and enter to enjoy!
Thank you for following the article, do not forget to like and share to support me.
Like Fanpage or follow website for quick updates of new articles.
Good luck
Duy Nhat & Lmint.