KMSAuto Lite 1.4.0.0: is a great app for people who can't buy genuine Microsoft products. You can quickly activate your Windows and Office license using this tool. With a simple interface, just one click, you have an immediate license from Windows 7 to Windows 10 and Office 2003 to Office 2016. In the article, AnonyViet will introduce the software. KMSAuto Lite 1.4.0.0.
Join the channel

Telegram

belong to

AnonyViet

? Link ?

KMSAuto Lite 1.4.0.0 Features:



Lifetime Activation: License activation for a lifetime.

Support activation: Windows 7, 8, 8.1, 10, Server 2008, 2008 R2, 2012, 2012 R2 and Office 2010, 2013, 2016.
Quick and easy to use: Just 10 seconds after clicking the Active button.
Clean software: Does not contain any malicious code on your PC.
Additional tools: Under the Program Tools tab, you can use some useful tools like backup and restore activation.
Convert OS and Office to VL versions.

Advanced setup options: Simple to install and configure the task scheduler.

Supports all languages: Supports foreign languages ​​of Windows and Office other than English.
32-bit and 64-bit support: Capable of supporting all 32-bit and 64-bit versions.
Windows and Office license activations with
KMSAuto Lite 1.4.0.0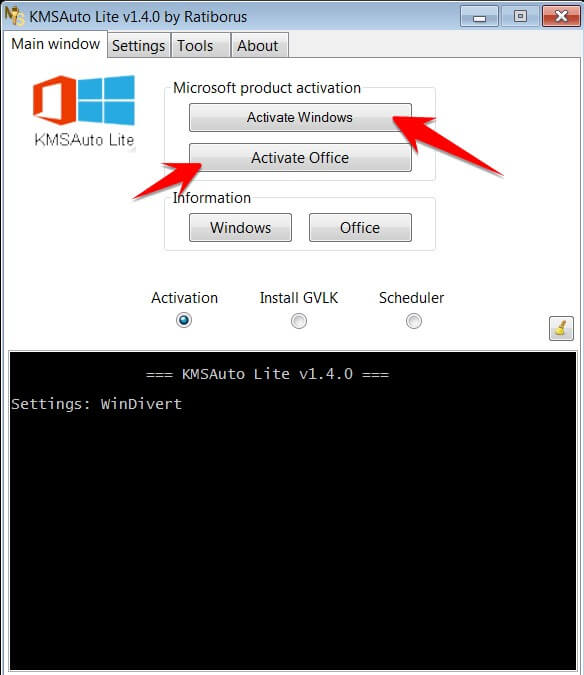 As mentioned above, you just need to download KMSAuto Lite 1.4.0.0 Download, unzip and click and the Active button you will have perpetual copyright. If something goes wrong, follow the steps below:
Temporarily turn off the Antivirus program on the computer.
Remove any old activators if you have one installed.
Load KMSAuto Lite 1.4.0.0 free from AnonyViet's website.
Run KMSAuto.exe and complete the installation.
Click Active for Windows & Office.
You will see "Successfully Activation".
Complete! Enjoy Windows and Office licenses with KMSAuto Lite 1.4.0.0
Password: anonyviet.com
KMSAuto Lite is a powerful and best activator in the world. Tool was created by two guys Ratiborus and Cool Zoid from Russia. Extremely fast activation speed. Supports Microsoft Office 2010 or 2013 and 365 activation. This tool is also used to activate Windows 10.8 or 7. It is a perfect and easy way to activate your Microsoft products.