Windows 10 is the most popular operating system in the world today with more than 50% of computer users. But this operating system does not meet most user requirements for the interface. Especially the Taskbar with a rigid single color.
Join the channel

Telegram

belong to

AnonyViet

? Link ?
Today I will show you how to make the Taskbar transparent as shown below.
How to make the Taskbar transparent on Windows 10
In the past, you were instructed to intervene in the Registry to edit the color factor of the Taskbar. But that approach did not bring the expected results. The Taskbar is only lighter and lighter in color, but not completely transparent.
Today, our brothers and sisters will be together a true transparent Taskbar. I will use a support tool available on the Windows Store called Translucent TB. You can search directly at the store Windows Store or download directly at the link below.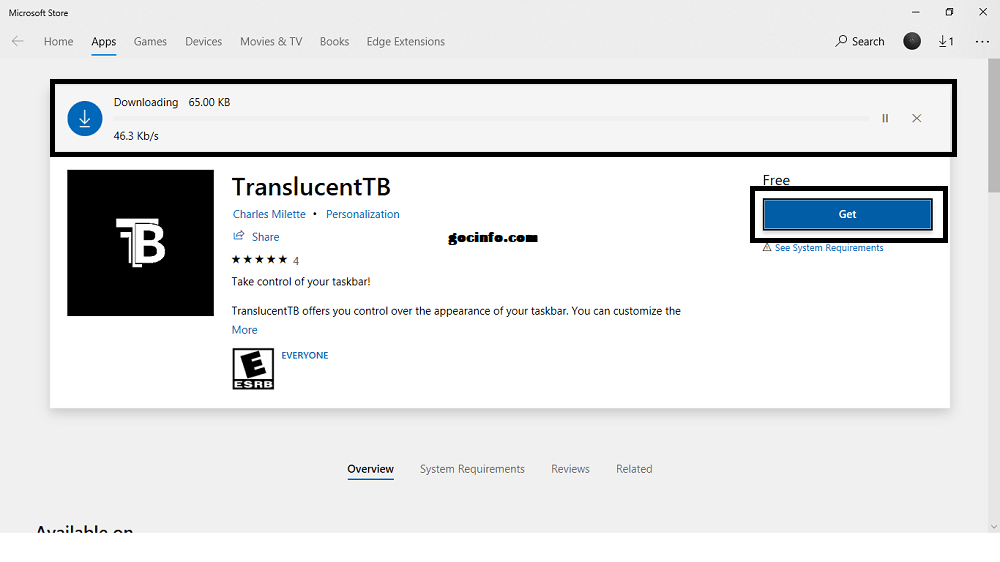 If you download from the Windows Store, you will encounter a message like this when installing.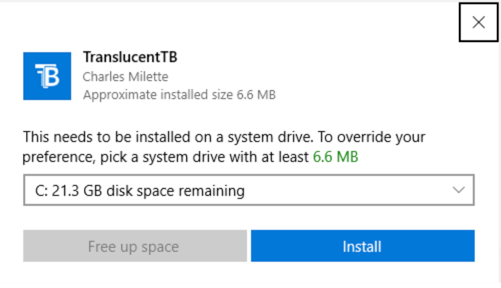 The software requires to be installed on the C drive to be able to interfere with the taskbar editing system. After the installation is complete, you just need to open the software normally like other software. If the software icon is not found outside the home screen? Please press the key combination Windows + WILL and type TranslucentTB to find.
When you open the software for the first time, you will receive a normal welcome message as shown below.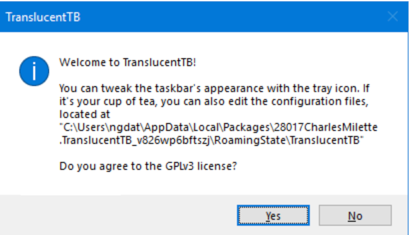 India Yes is to be.
TranslucentTB User Manual
After launching, your Taskbar will automatically be made transparent. You will see the software icon displayed in the bottom corner of the Taskbar.
You will see options to customize the color of the Taskbar:
Normal: normal mode (Windows default).
Clear: Make transparent.
Opaque: light color mode
Blur: Blur the background.
Fluent: Glass panel effect.
By default, the software will start with Windows. If you do not want it to start with the operating system, then click to remove the check mark in the line Open as boot.