Facebook recently launched a new feature that caused a fever in the online community. It is a feature that allows creating and posting 3D images extremely interesting. However, because the date feature is still new, it does not support all types of devices on the market. Popular devices such as Iphone, Samsung, Xiaomi, Oppo will be supported first.
Join the channel

Telegram

belong to

AnonyViet

👉 Link 👈
Devices that support Facebook's 3D photo feature
Below, I will list a list of devices that can use this function of Facebook.
For iOS
iPhone 7 Plus, iPhone 8 Plus, iPhone X, iPhone XS, iPhone XS Max or iPhone XR are suitable models. iPhone models from iPhone 7 and above will be fully supported to use Facebook's 3D photos.
For Android
Honor 7X, Moto X4, OnePlus 5T, Huawei Mate 10 Pro, Google Pixel 2, Pixel 2 XL, Pixel 3, Pixel 3 XL, Samsung Galaxy Note 9, Galaxy S9 and S9+ and some new models from Xiaomi and Oppo.
Only models equipped with Dual Camera or higher can use Facebook's 3D photo function. Next, I will guide you to use this function. If your device supports it, try it now!!!
How to take and post 3D photos on Facebook
This feature has been implemented since October 11, 2018 and is considered a new feature. If your device is eligible for 3D photography but still does not see the function, please wait for more time. Facebook is rolling out support as broadly as possible.
Before you get started, update your Facebook app to the latest version. Then go to the Facebook 360 Photo event page by following the link below:
You need to like this Facebook 360 page to activate the 3D photo posting feature. Then follow these steps in turn:
Write new status normally on Facebook.
Select the 360-degree photo function as shown below.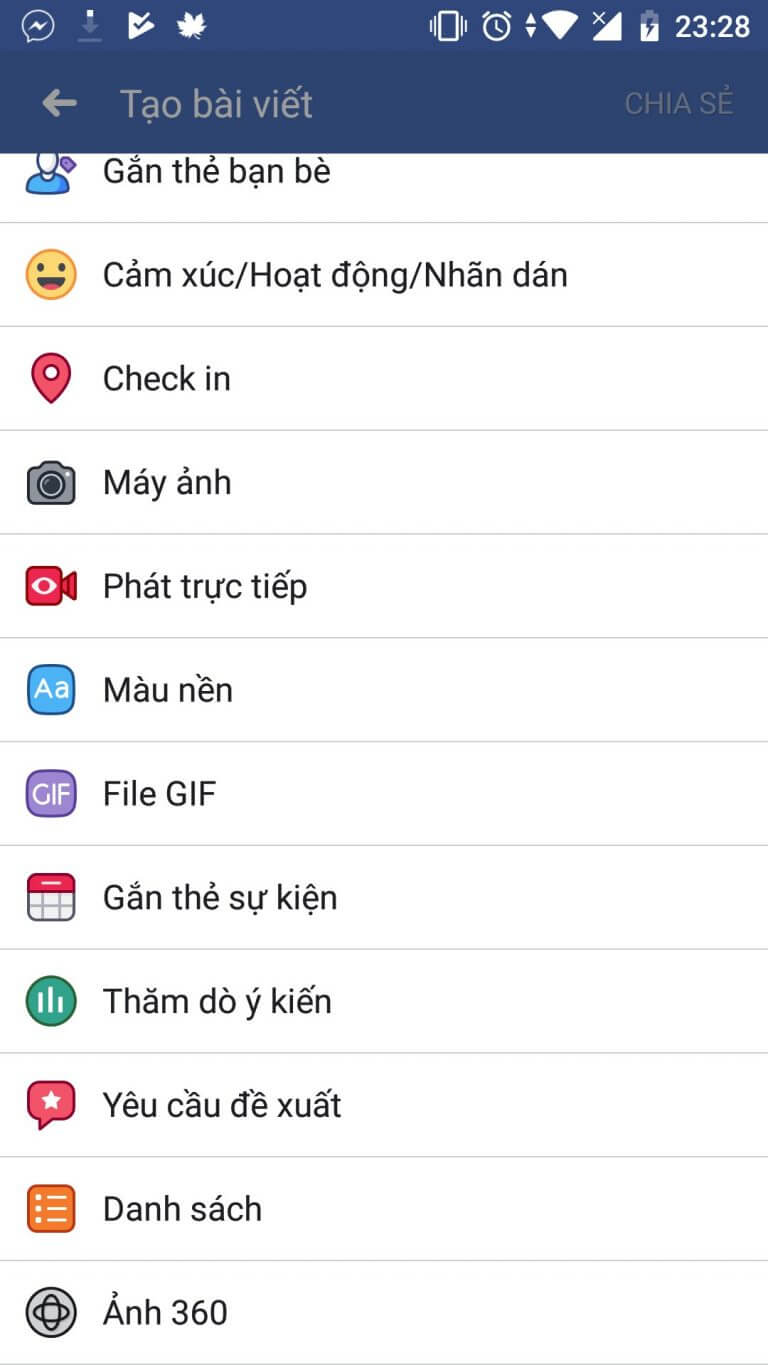 Then slowly drag the camera to capture your surroundings and create a 3D image.
Click the white circle button to start recording. The gray part is the part that has not been imaged, you can move the phone to record enough images for the gray part. Then press the record button again to finish. Now you have created a 3D image and can post to share.