REImagine Home AI is an interior design tool that uses artificial intelligence (AI) to help you redesign the interior and exterior of your home easily. You can use it to give your home a new look, or to get inspiration for a renovation project. So what is REimagine Home AI and how to use it? Together AnonyViet Find out in the following article!
Join the channel

Telegram

belong to

AnonyViet

???? Link ????
What is REimagine Home AI?
REImagine Home AI is an interior design tool that uses AI technology to generate custom design ideas. It allows you to generate design ideas, decorate empty rooms, refresh already furnished spaces within seconds.
You can create unique ideas for your home by entering different types of furniture, colors, architectural elements, and design preferences, etc.
How to use REimagine Home AI on a computer
Change the interior design in the room
Step 1: Visit the homepage REImagine Home AI > Sign up with Google account > Sign in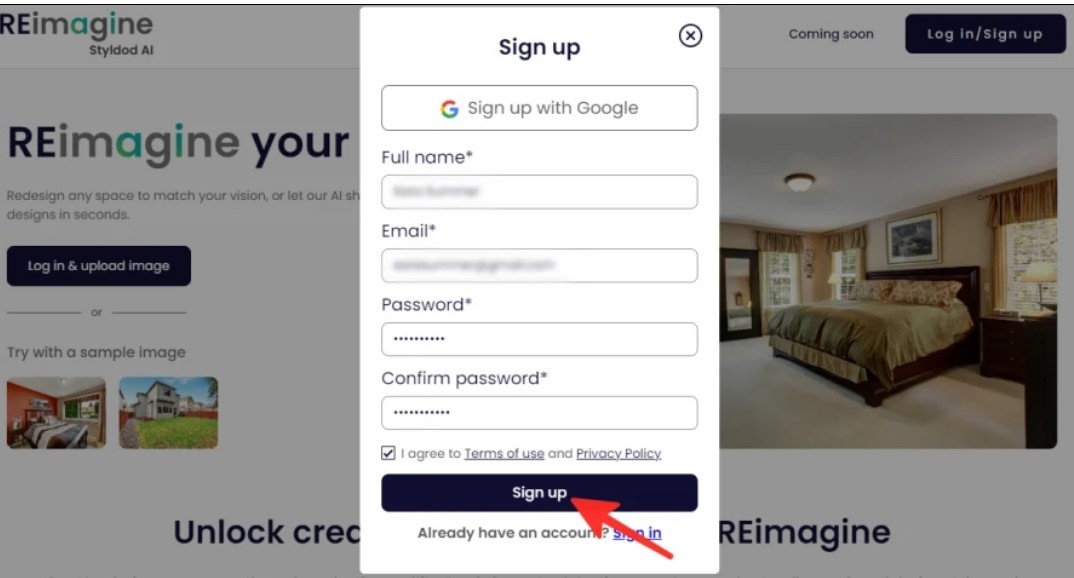 Step 2: Click "Start designing"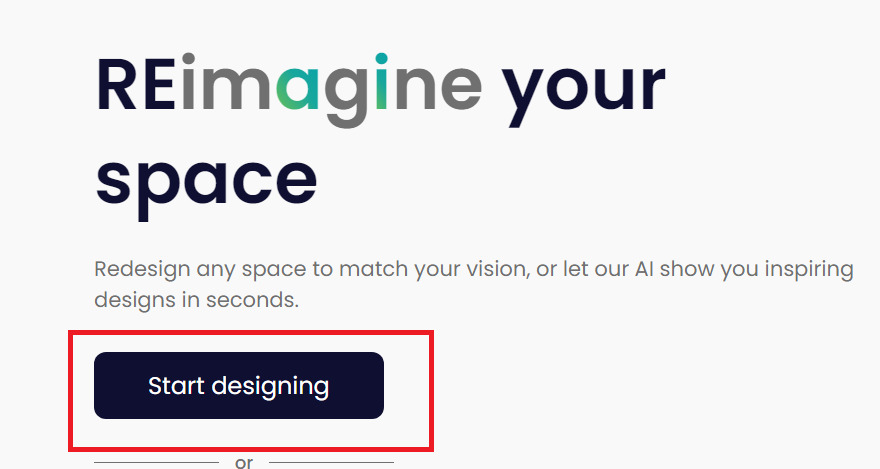 Step 3: Click "Upload image"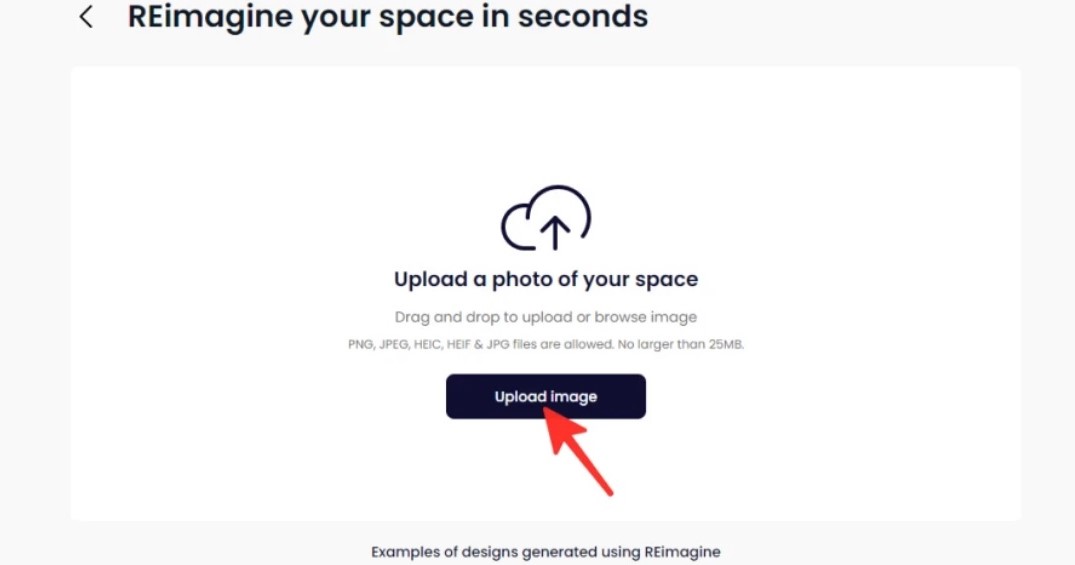 Step 4: Select an image from your computer and click "Open"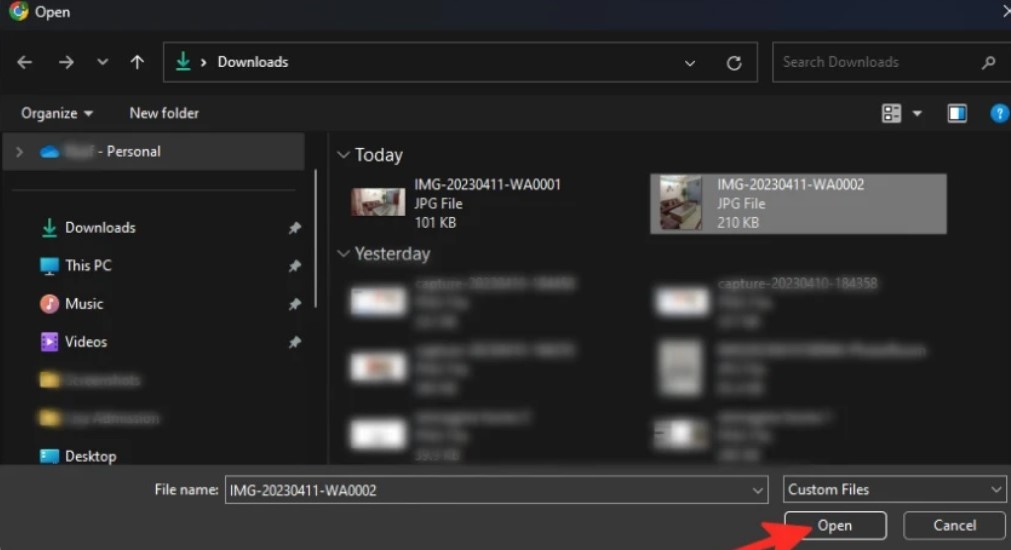 Step 5: Rotate the image if necessary, click "Continue".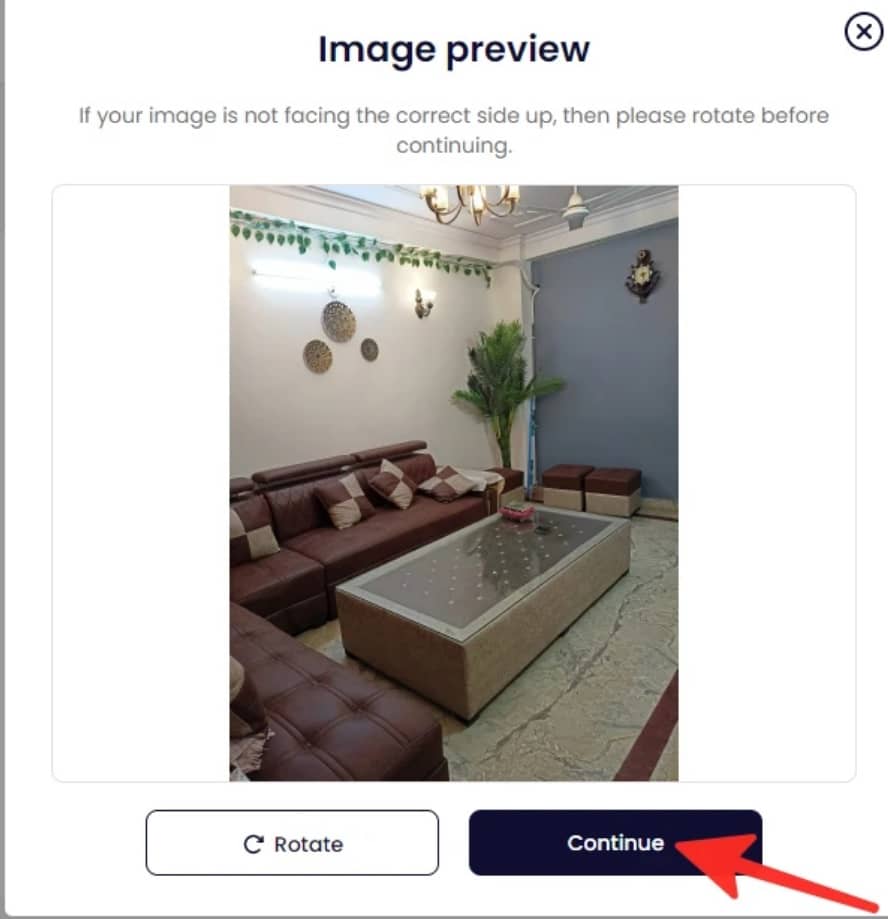 Step 6: Choose between two options: "Advanced options" where you can manually enter instructions to design your own, or "Surprise Me" to let the AI ​​generate designs for you. I chose "Advanced options".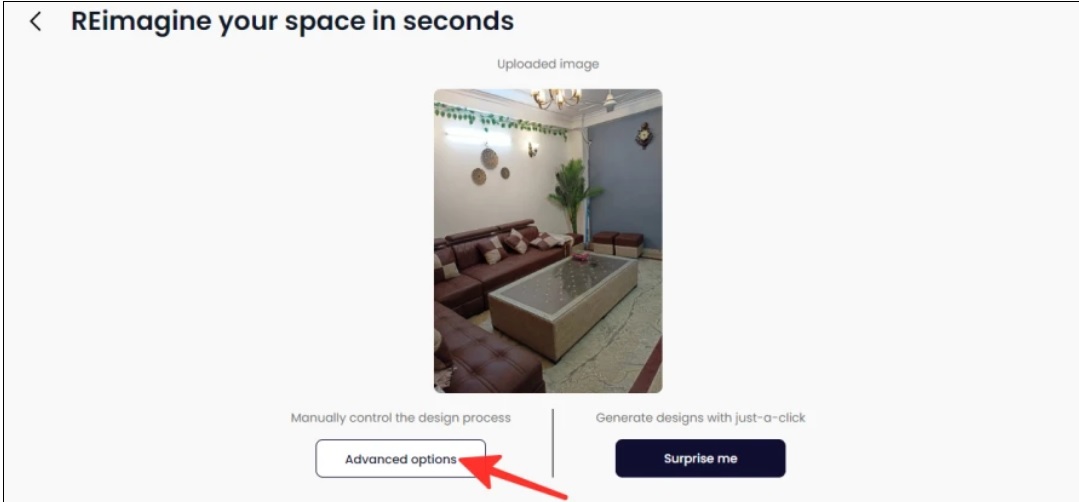 Step 7: After selecting "Advanced options", you continue to choose the type of room you want to design. In the image below, because it's a living room, I chose "Living Room/Family Room/Lounge".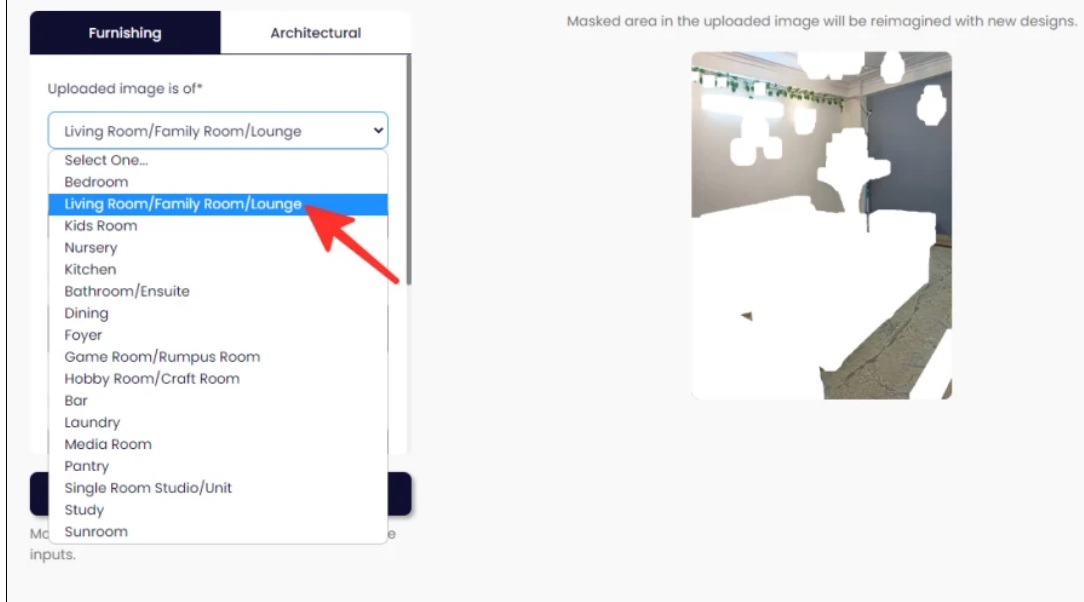 Step 8: Choose the design theme you want. Here, I choose "Modern".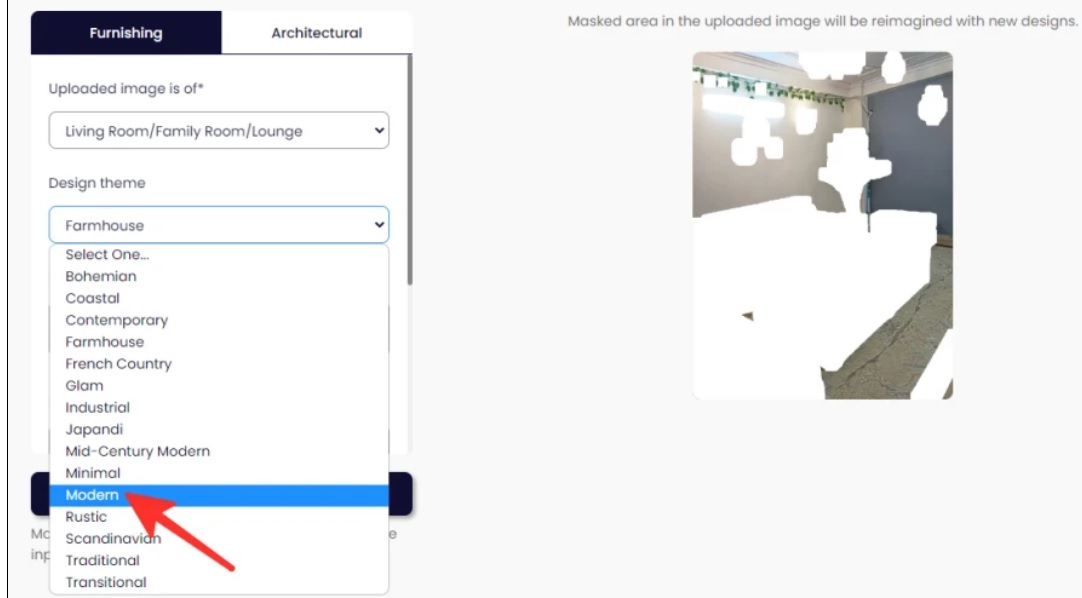 Step 9: Enter the color you like for the design.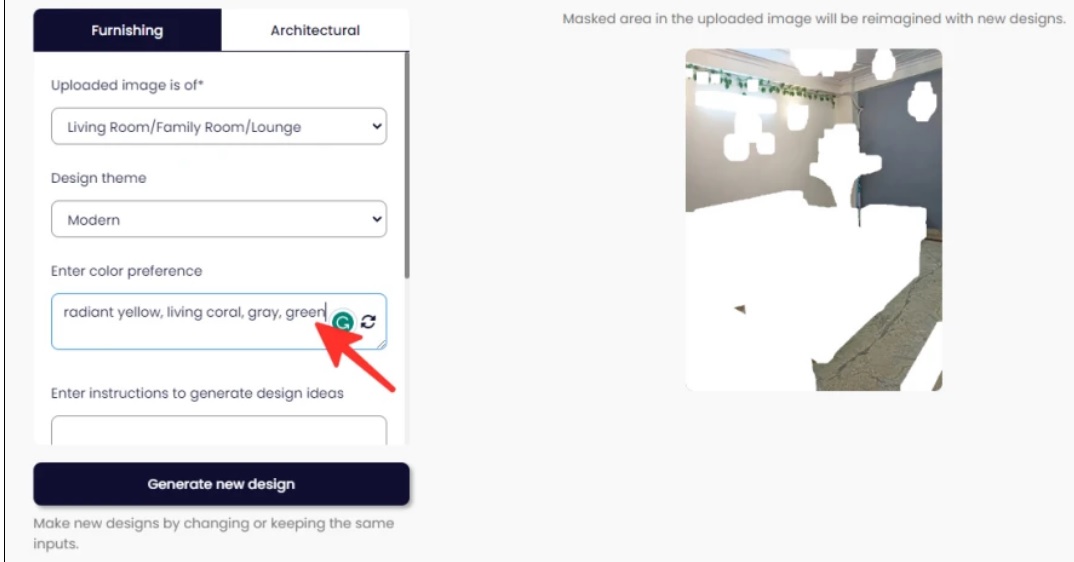 Step 10: Enter other specific commands to create custom designs.
Example: "The sofa should be gray in color"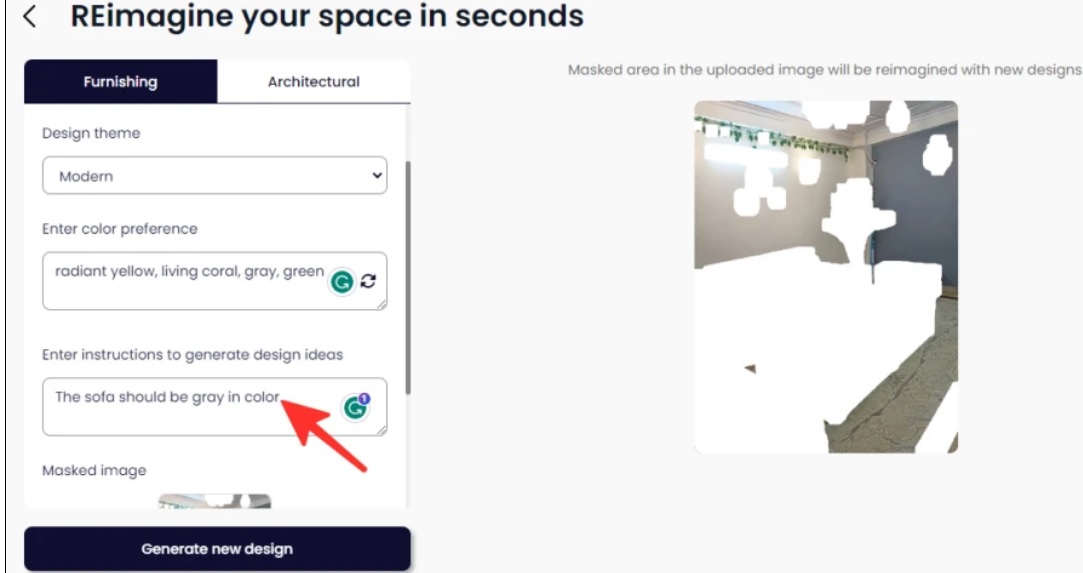 Step 11: Click on "Generate new design" to create your own finished design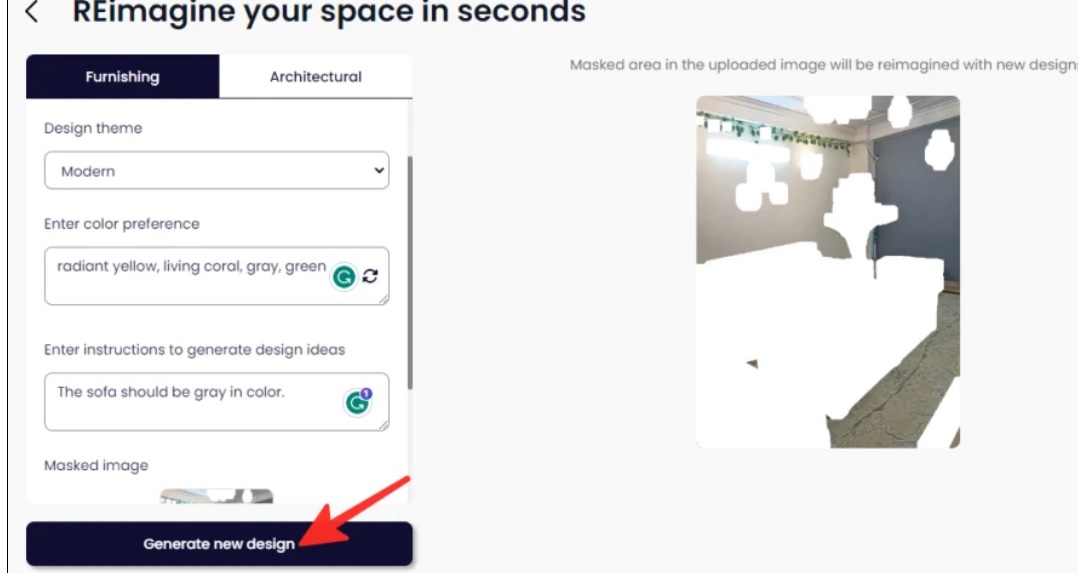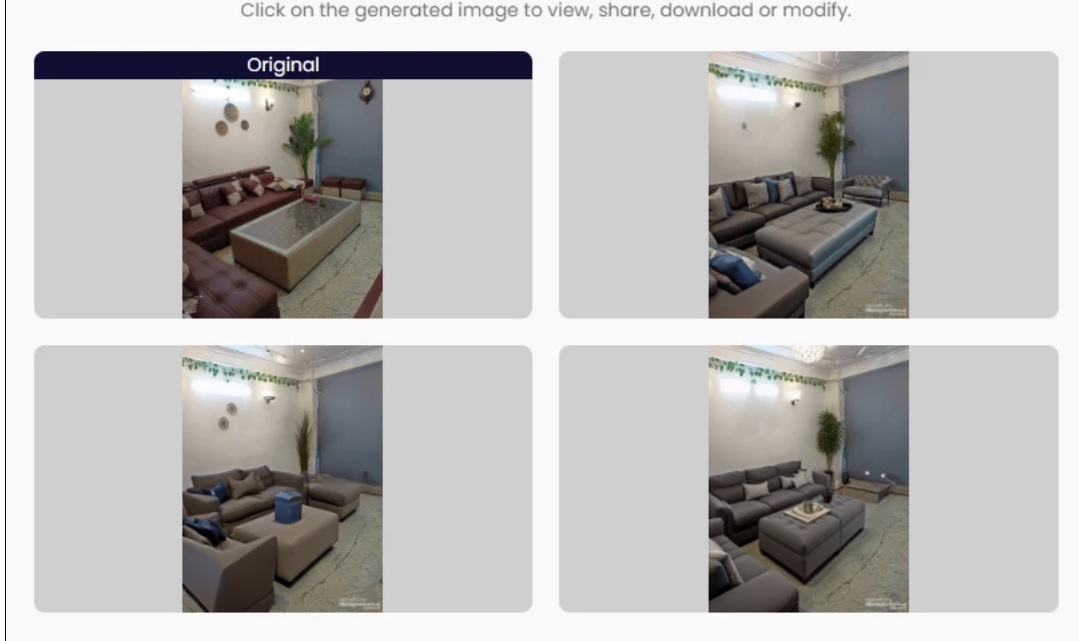 Alternatively, you can click "Modify Mask" to select specifically the interior that you want to change.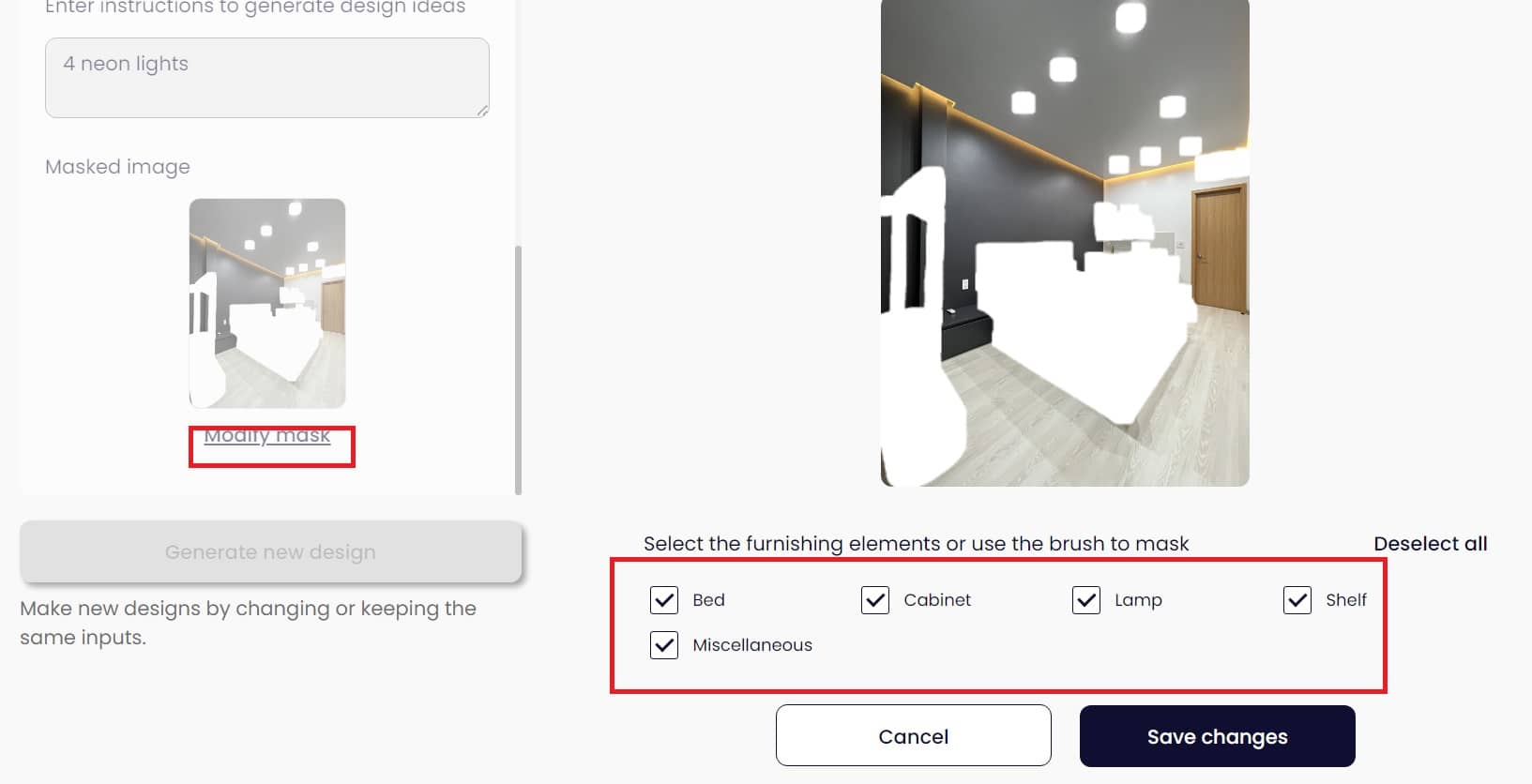 Change the architecture of the room
To change the architecture of your room with REimagine Home AI, follow these steps:
Step 1: Click on the "Architectural" tab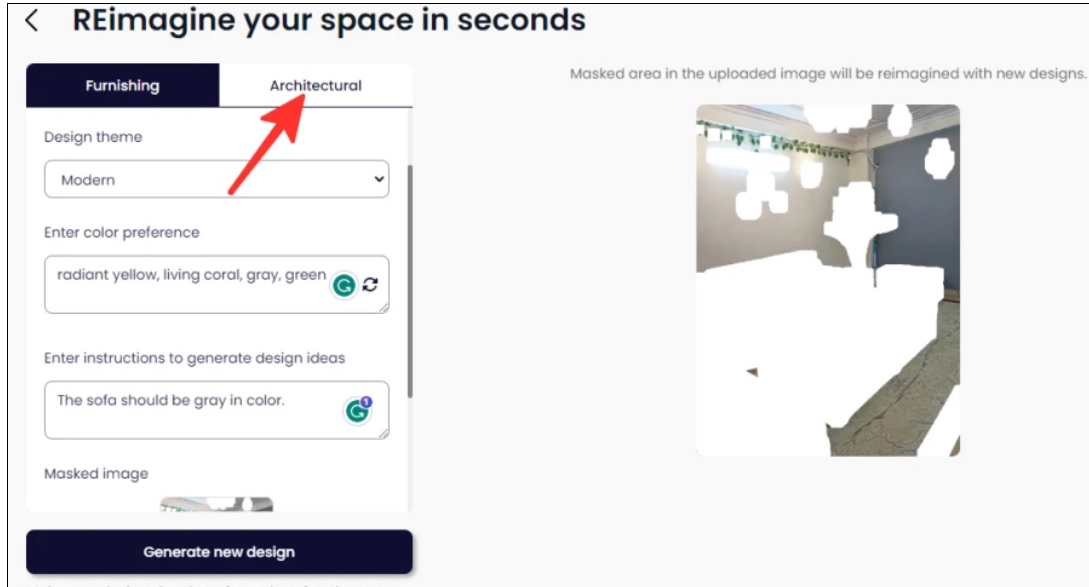 Step 2: Select the architectural part you want to change, be it wall, ceiling (ceiling), floor (floor)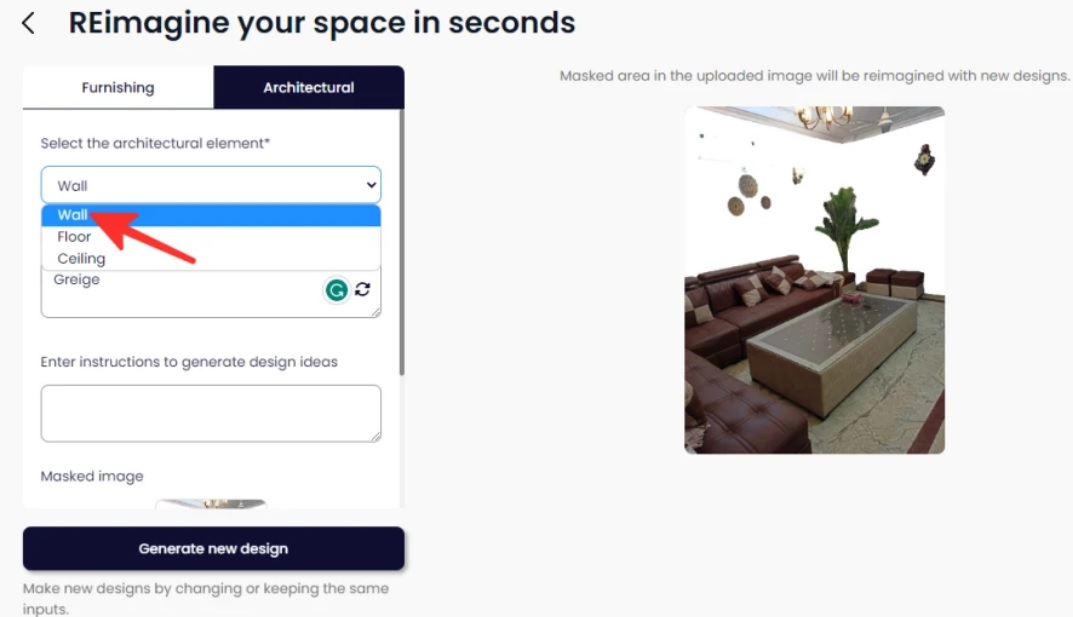 Step 3: Enter the color you like and further instructions can be given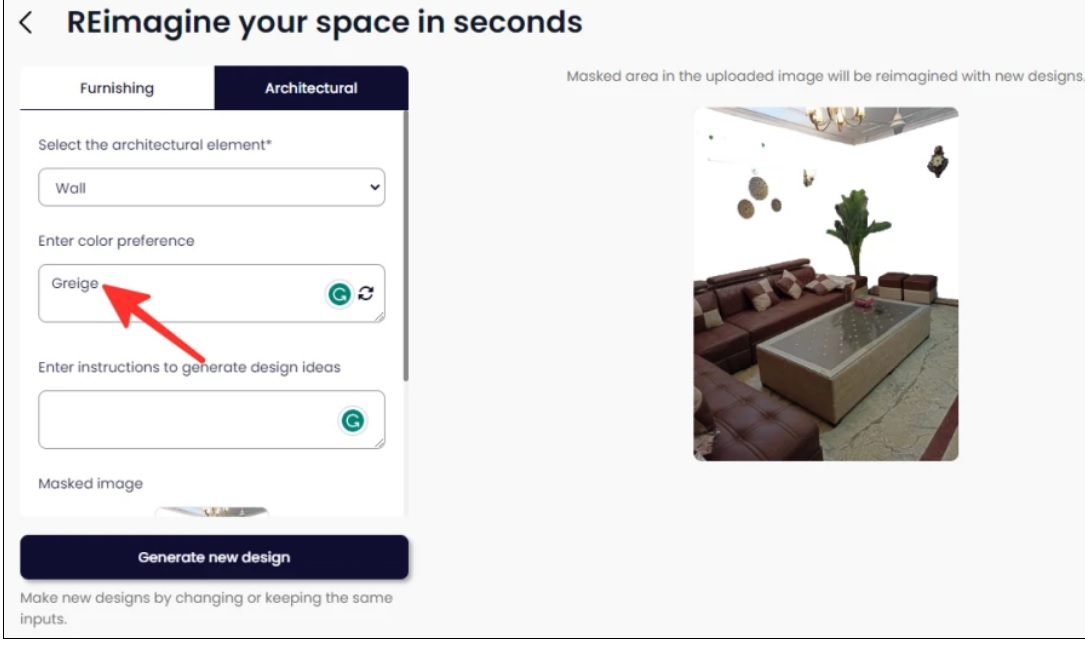 Step 4: Click on "Generate new design" and you're done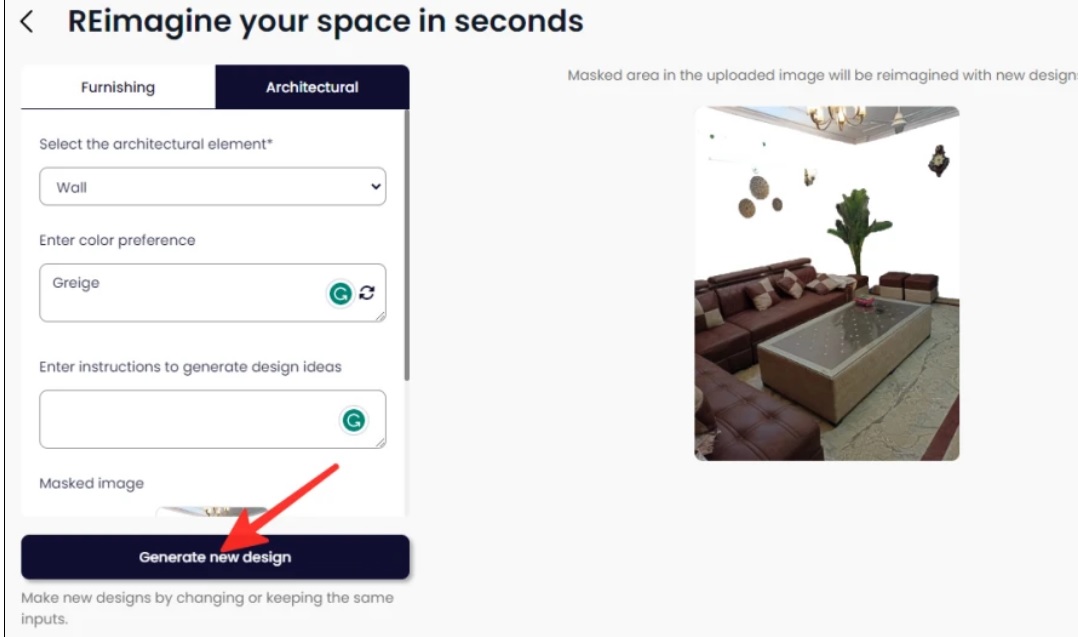 Epilogue
So thanks to REImagine Home AI, you can spontaneously create your room into many different design styles without having to spend too much time or have experience in design or architecture. Wishing you success!