Do you want to know How to create a series of cards at once using Canva for a special event without having to spend a lot of time and effort. Did you know that you can do that with just a few simple steps on Canva? So specifically how to do it, let's find out through the article below!
Join the channel

Telegram

belong to

AnonyViet

👉 Link 👈
The benefits of creating hundreds of cards at once with Canva
Creating hundreds of cards at the same time using Canva brings many benefits to you, such as:
Save time
You don't need to create each card individually, just create a sample design and enter the guest list. Canva will help you create cards quickly and easily.
Cost savings
You don't need to hire a designer or buy expensive graphics software to create high-quality cards. Canva offers you thousands of free or cheap card templates to choose from. You can also use free images, icons, fonts… from Canva's library.
Increase personalization
You can create separate invitations for each guest, with their names and titles. This will make guests feel more cared for and appreciated. You can also change the design elements of the cards to suit your style and preferences.
How to create hundreds of cards at once using Canva
To create hundreds of cards at once using Canva, you just need to follow these steps:
Step 1: Access Canva, select "Create a design" and choose the type of design you want to create, for example "Invitation".
Then create a card design as a sample first.
Step 2: Create 2 text boxes: [Tên] and [Danh xưng] as shown above
Step 3: Select "Apps" > Bulk Create to create in bulk
Step 4: You can select "Upload CSV" to download the Excel file containing the guest names that you prepared earlier. Your Excel file needs to have at least two columns: "Name" and "Title". You also need to convert your Excel file to CSV (Comma-separated values) format before uploading.
Or select "Enter data manually" to enter name and title information directly Canva
After completing the guest list, click "Done" to complete
Step 5: Connect each textbox to the entered data, by:
Right click on the Name textbox > Select "Connect Data" > "Name"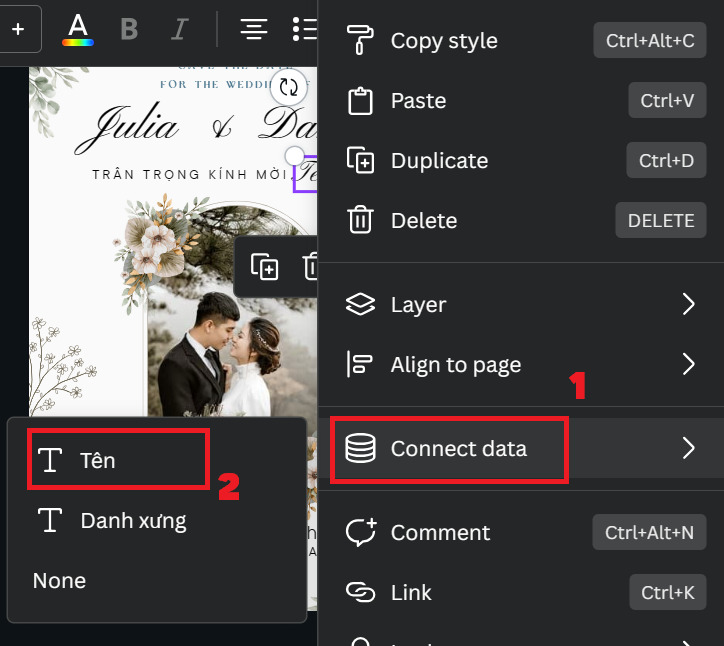 Similarly, you also right-click on the Name textbox > Select "Connect Data" > "Name"
Step 6: Click "Continue"
Step 7: Click "Generate" to let Canva start creating cards in bulk. Here I give an example of 4 names, but in reality, you can fill in hundreds of names.
You can adjust the position and size again before exporting the file for printing.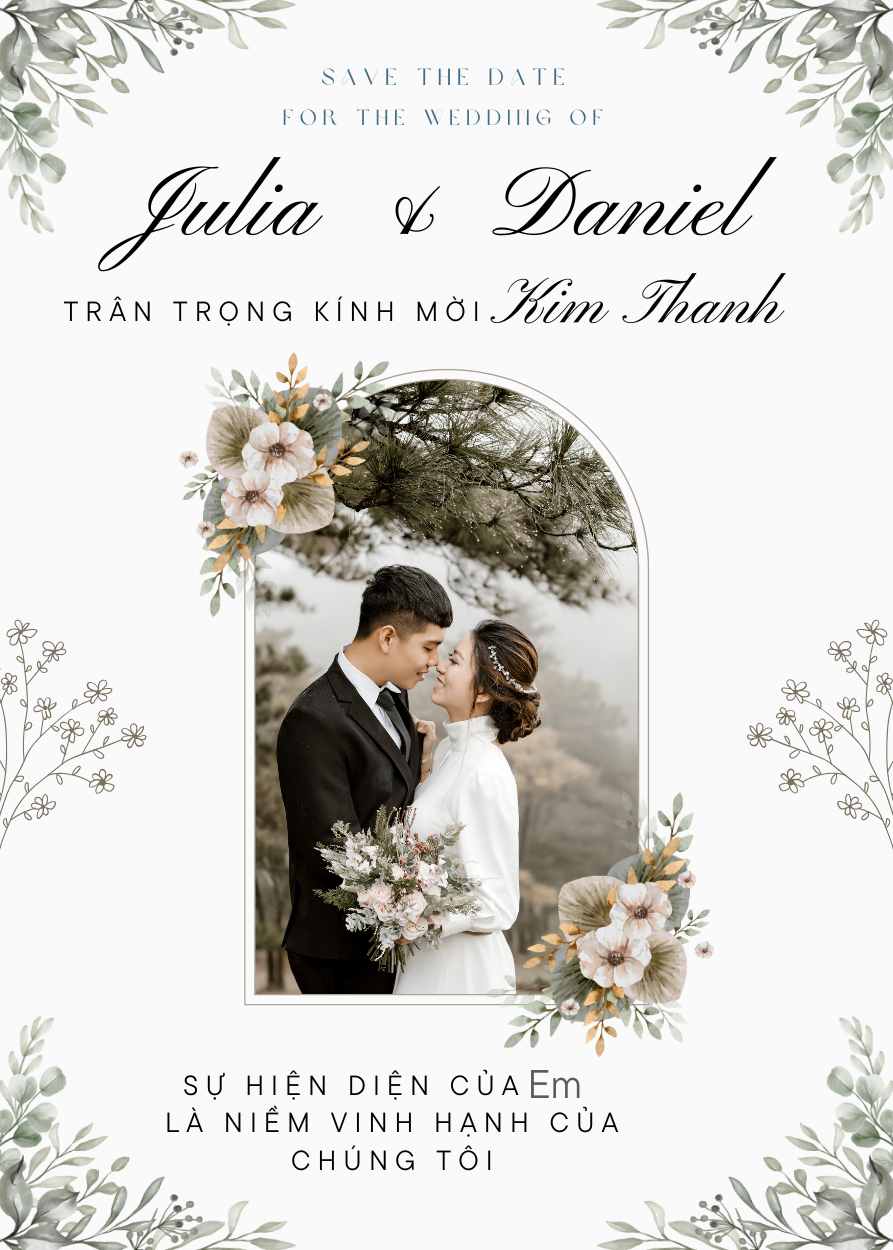 Epilogue
Hope this article has helped you understand better How to create hundreds of cards at once using Canva. You can apply this method to many different types of cards, such as birthday cards, wedding cards, greeting cards, etc. Wishing you success and many beautiful designs!