Did you know that you can Receive 200GB Data Traffic from MultCloud with just a few simple steps? This is a great opportunity for you to experience today's leading cloud management service, with many convenient features such as backing up, sharing, and synchronizing data across many different cloud providers. . Information is shared from friends Vn-zoom. (You can see the original link here: https://www.multcloud.com/partners/multcloud-giveaway-xd-vnzvn-2023.html)
Join the channel

Telegram

belong to

AnonyViet

👉 Link 👈
How to get 200GB Data Traffic from MultCloud
MultCloud is having a promotion to give away 200GB of Data Traffic for free for new users. To receive this offer, just follow these steps:
Visit MultCloud's website here and sign up for a free account.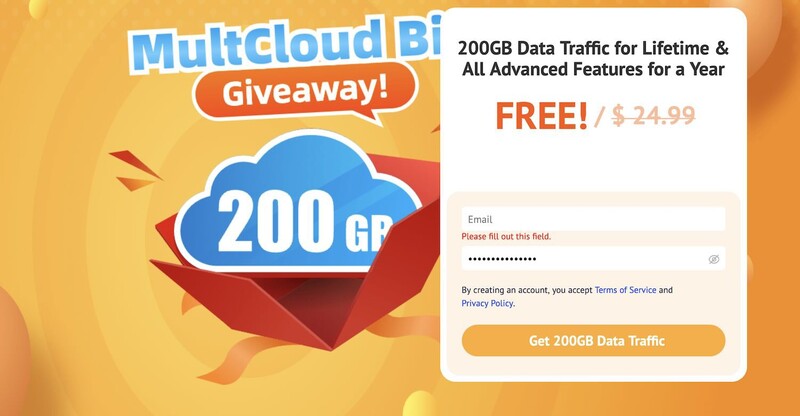 After registering, you will receive a confirmation email from MultCloud. You need to open the email and click on the confirmation link to activate your account.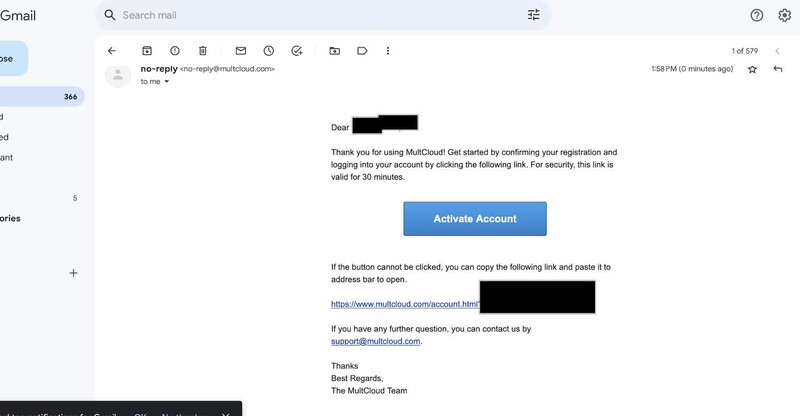 After activating your account, you will be redirected to MultCloud's home page. Here, you will see in the upper right corner the amount of your current Data Traffic.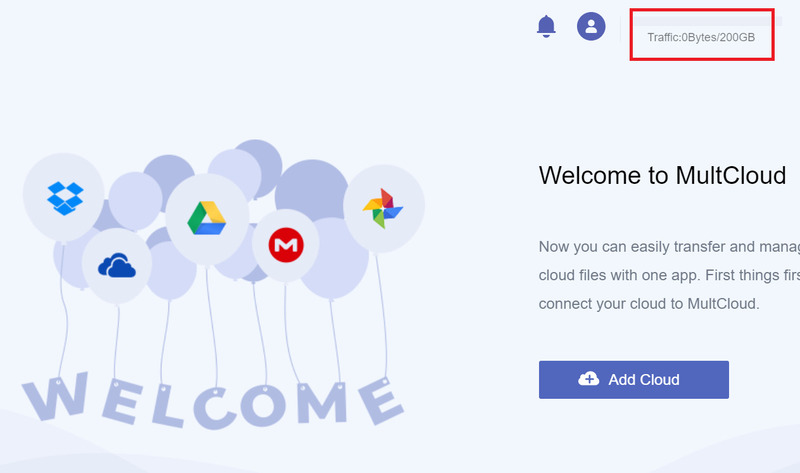 Main functions of MultCloud
Move files to the cloud
MultCloud allows you to transfer files directly from one cloud storage service to another without having to download and upload again, such as moving files from Dropbox to Google Drive or transferring files from one Google Drive to another. to another Google Drive. You can choose the file migration mode according to your needs, such as immediate migration, scheduled migration or event migration.
Cloud sync
MultCloud allows you to easily synchronize two folders across different cloud storage services in real time. You can choose one-way or two-way synchronization. You can also set up scheduled synchronization to automatically update data between clouds at a fixed interval.
Cloud Copy
Cloud-to-cloud replication in MultCloud is copying data from one cloud drive to another cloud drive. When there is a data loss incident, you can recover lost files by retrieving them from the copied version saved to the original cloud drive or some other cloud service.
Email Transfer
You can back up and preserve the files directly emaill Gmail as PDF to computer or cloud drive in bulk. Furthermore, not only emails but also email attachments can be saved with just one click, thanks to convenient options like Email Filtering and Schedule.
Epilogue
MultCloud is a useful free cloud management service for those who want to connect and manage multiple cloud accounts with a single login. You can transfer, sync, backup, and relocate data between more than 30 online storage services. Please register quickly so you don't miss the opportunity Receive 200GB Data Traffic from MultCloud today!