Many how to check hard drive Fast and simple SSD or HDD for easy monitoring and error detection. From there, we have timely solutions. What are those ways and how to do it, please follow through the article below!
Join the channel

Telegram

belong to

AnonyViet

???? Link ????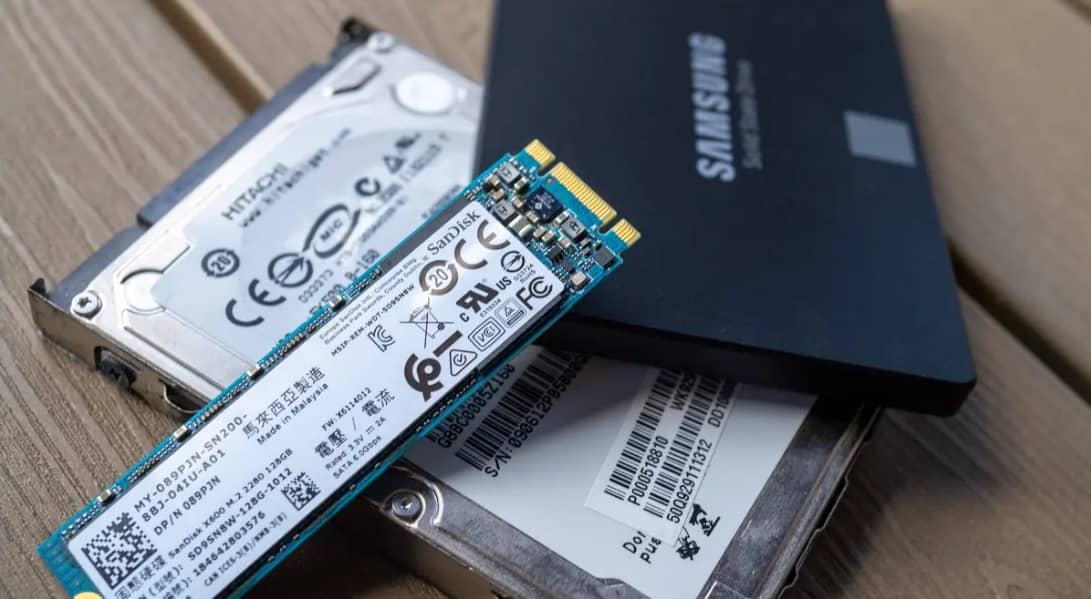 Signs that your SSD/HDD hard drive is failing
Currently, there are three types of drives that people commonly use, which are traditional hard disk drives (HDD), SSD drives, and Non-Volatile Memory Express (NVMe) drives. Here are the obvious signs of a problem with your disk:
Rattling sound
If you hear strange sounds when using the SSD drive, this is a sign that it is having problems. This noise can be a click or squeak when the drive is in operation. This is caused by a damaged internal drive or data storage block.
Computer hangs or crashes
While there are many reasons why you might be experiencing a "blue screen of death" error, a damaged hard drive could be one of them.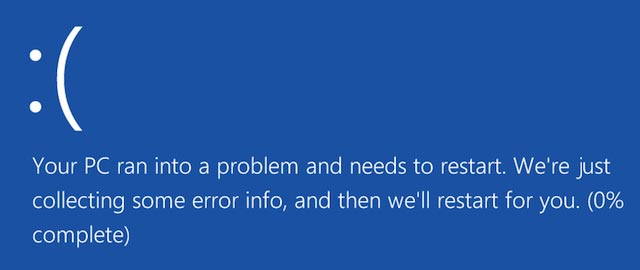 A slow computer and frequent crashes are also the first signs that an SSD has a problem, possibly due to too much data, a software bug, or an SSD that is nearing the end of its life.
When you encounter this error, you should back up important data and check the status of your SSD with tools like Hard Disk Sentinel, Crystal Disk Mark, Smart Reporter Lite. If possible, you should restart the computer in safe mode (Safe Mode) or reinstall the operating system to fix the error.
Hard drive returns to read-only state and does not allow new data to be written
This is an indication that the SSD has reached the end of its write cycle, a problem that exists with all types of flash memory. When you get this error, you can still read your data, but not write new data to the SSD. This is when you should buy a new drive to replace.
System request Repair
If the computer asks to repair the operating system when booting, this indicates that the SSD has a voltage or connection fault, leading to data corruption or damage to the hard drive. When you encounter this error, you should follow your computer's instructions to recover data files or repair the file system. If all else fails, you should contact the manufacturer or service provider to have the SSD checked and repaired.

Windows, Mac and Linux operating systems are all equipped with the Repair feature to assist in repairing corrupted system files. But it's best to regularly back up important data, to avoid severe irreparable damage.
How to check the hard drive using CrystalDiskInfo
The hard drive uses SMART data – which stands for Self-Monitoring, Analysis, and Reporting Technology – a technology that self-tests, analyzes and reports to determine if it has encountered any errors.
CrystalDiskInfo is a free application that provides SMART status information and reports about your hard drive for you. This is one of the how to check hard drive Simple and effective that many people use.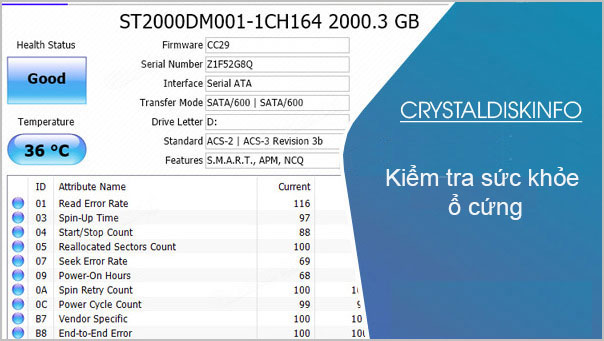 Operation is very simple. When the drive is working properly, you will see a "Good" status display and you can even see the temperature of each drive. Other states include:
Bad: Indicates that the drive is dead or near dead
Caution: Indicates users should consider backup and replacement
Unknown: the SMART information of this drive could not be obtained.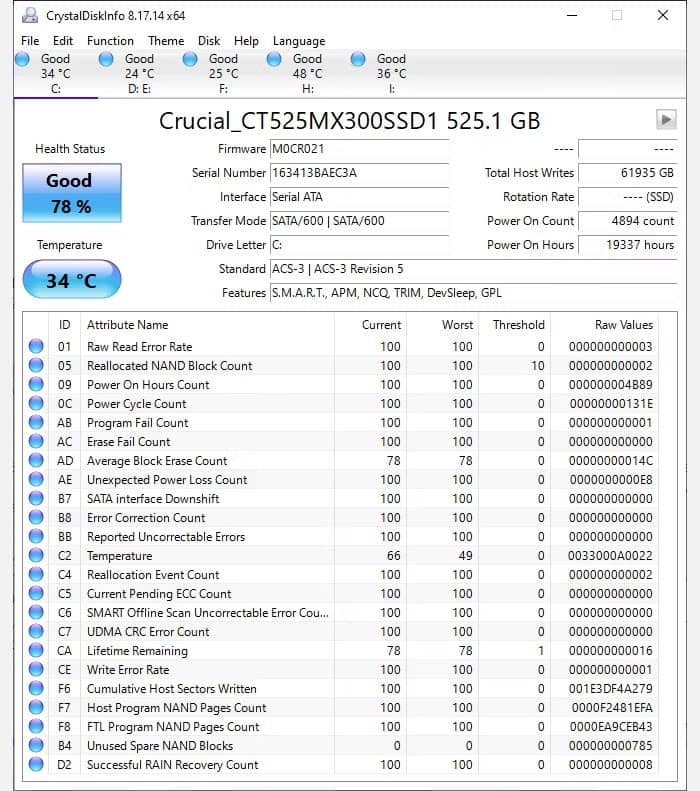 In addition, you can set CrystalDiskInfo to run with Windows at computer startup and as a background application. How to do this: You click on the "Function" menu, then check the "Resident" and "Startup" options.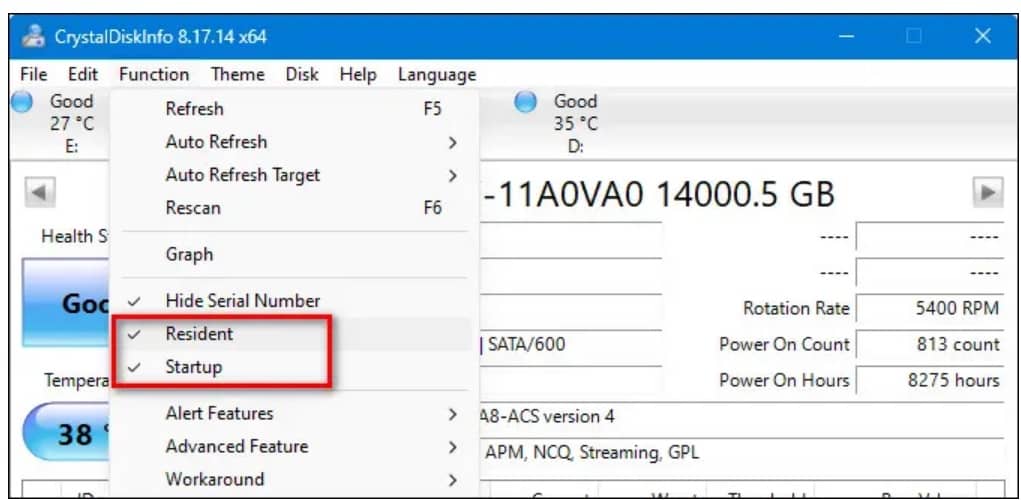 How to check the hard drive with Command Prompt
You can also get the SMART status from the Windows Command Prompt.
Step 1: You press Start, type "Command Prompt" and then press Enter.
Step 2: At the Command Prompt window, type or copy the following command line, and then press Enter:
wmic diskdrive get status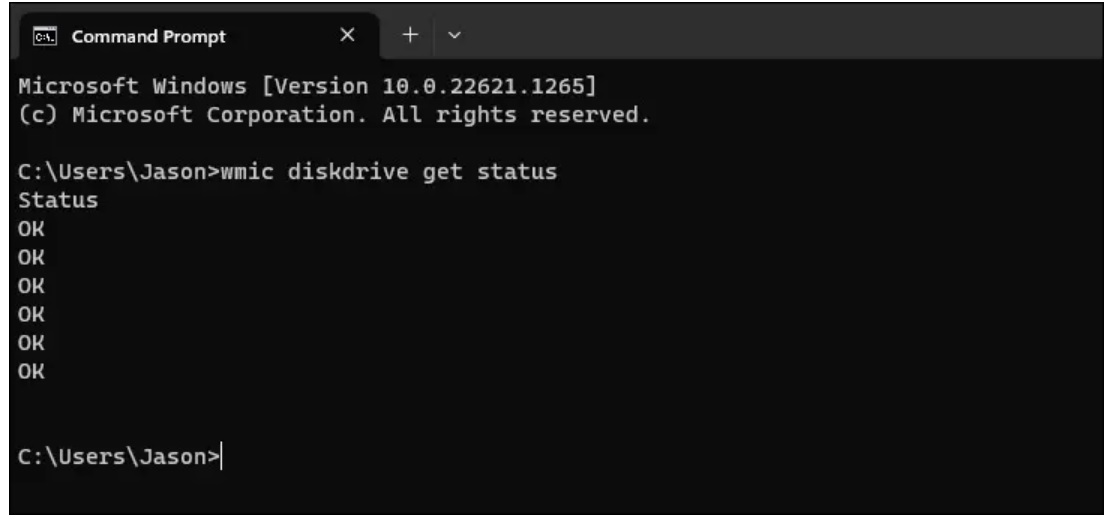 If the computer is still working properly, you will see an "OK" status display for each hard drive. Other statuses like "Bad", "Caution" or "Unknown" denote the same meaning as above
What to do when the drive fails?
If you've determined that your SSD/HDD drive is having problems or is failing, there are several things you can do to resolve the issue:
Data backup
You should first back up data from your drive to another drive or cloud storage. This will prevent you from losing important data if the drive fails completely.
Data recovery:
If you cannot back up or access the above data hard disk corrupted, you can use data recovery software to get back deleted or lost files. There are many specialized software you can try like GetDataBack, EASEUS Data Recovery Wizard, PC Inspector File Recovery, etc.
You should install this software on a different drive than the failed drive to avoid overwriting the data to be recovered. The software will display a list of recoverable files and you can save them to another, more secure drive.
Replace the hard drive:
If your drive fails completely, you'll have to replace it with a new one. If it is still under warranty, you can contact the manufacturer to make an exchange.
Finally, after solving the above problems, make sure that you always maintain and back up your data regularly to avoid similar cases in the future!
Epilogue
So I just shared it with you guys how to check hard drive SSD / HDD to see if it is faulty or not to have a timely solution. In addition to visible or audible signals, you can use commands or application settings to check more clearly and in detail. Good luck with your application!