You must be no stranger to the form of fake Citizen ID Card (CCCD). The ever-evolving technology also makes us more and more comfortable in life or work. But at the same time, forms of fraud and forgery are becoming more and more sophisticated. For businesses, this is also their big concern. To solve this problem, APIX has released the API product IDCard Image Forgery Check to help check the authenticity of CCCD.
Join the channel

Telegram

belong to

AnonyViet

???? Link ????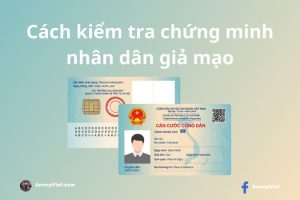 About IDCard Image Forgery Check
IDCard Image Forgery Check was developed by APIX to check the authenticity of citizen identification or other identification documents. The product will detect invalid documents, usually papers that are old, erased, cut corners, taken screenshots or even other high-tech fakes such as photoshop, photo editing, identification numbers, etc. or other information on the ID. The detection rate of fake documents according to APIX announced is up to 98%.
The product also helps businesses optimize costs and operating time compared to manual inspection operations or using other services. IDCard Image Forgery Check is developed based on many different layers of forgery detection, through a large database of images and hundreds of machine learning models, so it has high reliability in many different fields such as: Finance, banking, insurance…
In my opinion, the product will initially Scan QR code to get identification information and compare with the image you posted. Then give it to the AI ​​to check if this image is cropped, dirty, or shows signs of cropping or technical modification. But it also has a few problems that I will talk about later.
How to check for fake CCCD
Step 1: First, you access IDCard Image Forgery Check here. Then you switch to the Pricing tab and select plan Free.
Step 2: Press OK.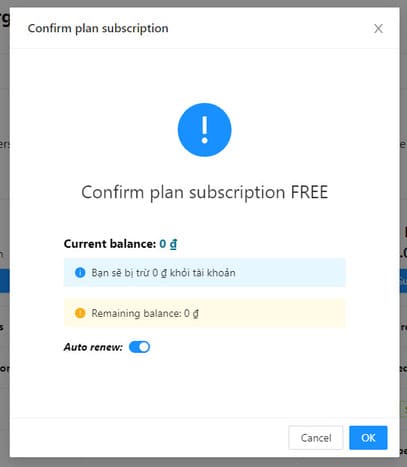 Step 3: Go back to the Playground tab, upload a photo of the front and back of your ID and press "Execute".
As you can see, my identity is the original identity, not forged.
Next, I will try pts the ID number on the photo to see if the API can detect it. It seems that this step is quite easy, so the API has detected the fake.
Upgrading a bit, I'll try changing the photo in my ID. This time, I don't know if it will work or not. In the returned response, write "The balanced photo on the document is not replaced" but it's in the school "violated_rules" (rules violation). Well, you guys can judge for yourself, I think it's because the devs wrote the wrong word "Are not" be easily misunderstood.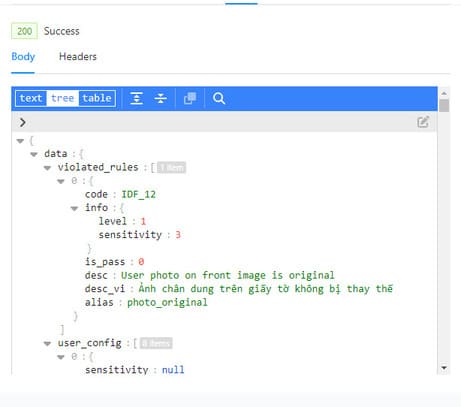 Implementing the API is already documented, so I will not demo this part.