A deceased person's Facebook account can be remembered after a request sent by a person has been verified. However, Facebook also gives you an option to automatically delete your Facebook account after receiving notice of your death.
Join the channel

Telegram

belong to

AnonyViet

? Link ?
How to automatically delete Facebook account after you die?
Facebook Probably the most popular social network today. It has the appropriate options for profile permission Facebook of the deceased is remembered upon receipt of a request from a person you yourself grant the right to inherit.
Granting inheritance rights
Now, if you don't want to keep your account Facebook after you die, you can give inheritance rights to your family members according to are the steps below:
Log into your Facebook account.
Click down arrow near the Home button.
Click Setting in the drop-down menu.
Click Security to the left.
Click Legacy contact .
Import a friend's name for you to grant inheritance
Click Request to delete account .
Or use this link for quick: https://www.facebook.com/settings?tab=security&section=memorialization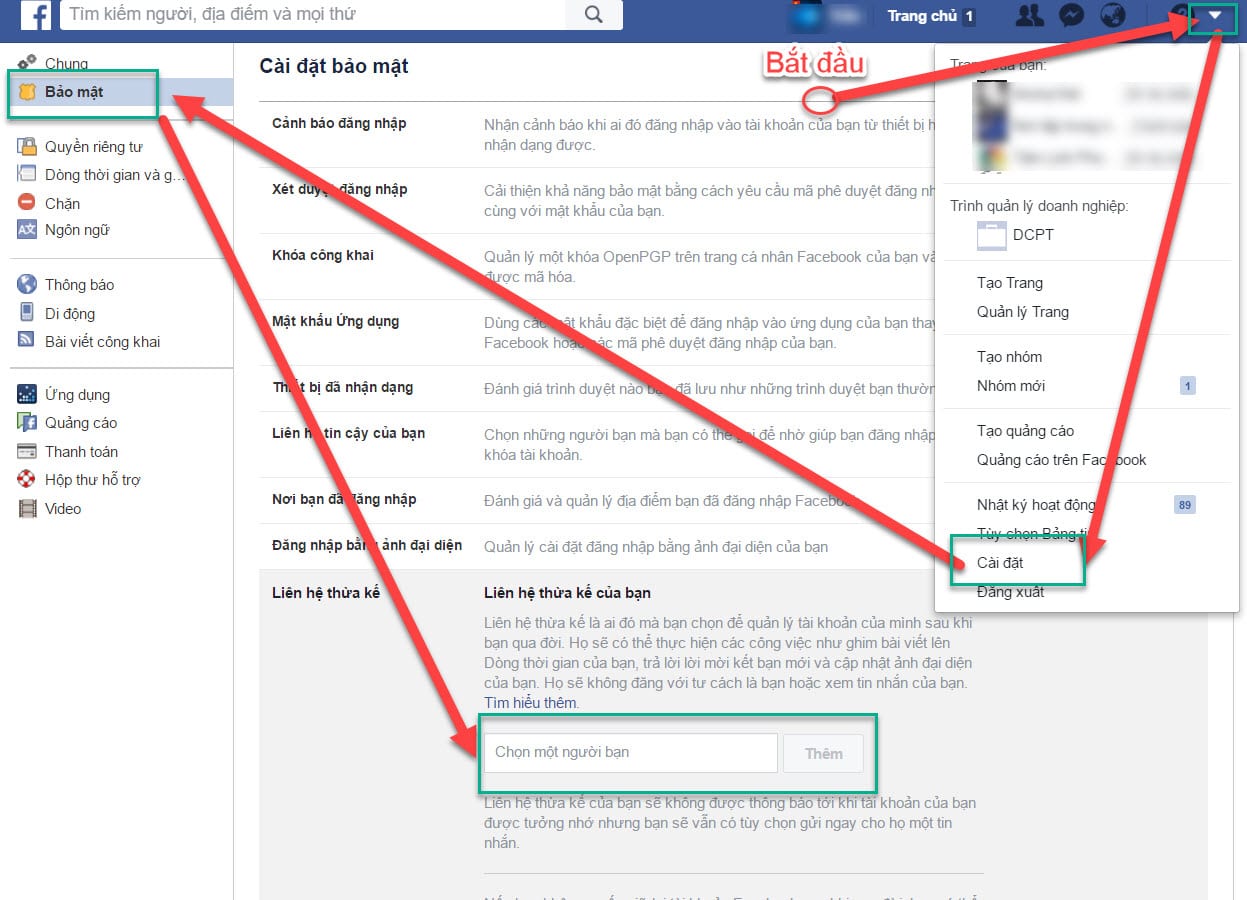 Facebook will delete your account including all data contained in it after someone notifies them of your death.
The quest of the successor
A close friend or family member can use one of the two links below to request Facebook to remove the deceased person's account.
A memorial request:




https://www.facebook.com/help/contact/234739086860192

Account deletion by special request for the deceased person's account:




https://www.facebook.com/help/contact/228813257197480




Note:

Proof of death is required.

VD:

Death notice
The successor you choose can manage your account after your death. They'll be able to do things like pin posts to your Timeline, respond to new friend requests, and update your profile picture. They won't post as you or see your messages.