You often buy computers with powerful chips like core i5, i7,… But do you have enough knowledge to understand and choose the right chip line for your purpose? In this article we do not mention core i9 offline! as it is a new product and there is not much detailed feedback on performance yet. Let's find out together!
Join the channel

Telegram

belong to

AnonyViet

? Link ?
CPU Central Processing Unit
CPU is a circuit that processes data according to a pre-set program. Every computer needs a CPU to operate and process computer programs, it is often called computer chips.
Main features of CPU
To be

main brain

of the computer
Enforcement

all

processing tasks in the computer.

Control

operation of all parts in the computer.
CPU consists of 3 components
Stores all data and instructions required to be processed.
Stores temporary processor results.
Store the final results of the processing.
All I/O is communicated through main memory.
Control

transferring data between different units on the computer.

Management and coordination

operation of computer units.

Get instructions

from the computer's memory, interpretation, and computational control.

Communicate

with input/output devices for data transfer.
This unit

do not store or process

data that only controls other units to operate.
Arithmetic calculation:

Perform arithmetic calculations such as:

addition, subtraction, multiplication, division,

Complex operations are performed by combining or repeating all of the above operations.

Logical calculation:

perform logical computations such as

compare, select, confirm, match and filter data as required,…
Types of CPUs available today
Intel Pentium
The chip line is manufactured with stable performance and affordable price for mid-range or affordable machines.
Because of the low price, the intel pentium does not support modern technologies such as Turbo Boost or hyper-threading. There are usually 2 processor cores (a few have 4 cores) with clocks ranging from about 1.1GHz to 3.5GHz.
Currently, Intel has upgraded the Pentium series to the next generation Haswell and produced in the process 22nm for the possibility super power saving TDP 15W and the Haswell series have better processing speed than the old generation core i lines like core i3.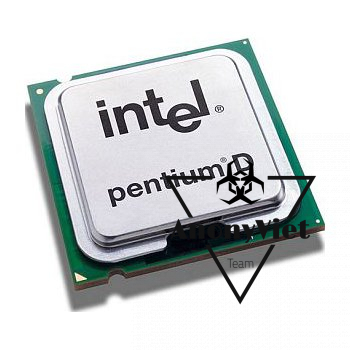 Intel Celeron
Celeron is Intel's entry-level high-end processor. A shortened chip line of Pentium aimed at lowering costs with fewer transistors in the celeron chip and smaller cache memory.
In common tasks, Pentium and Celeron are almost equal (if the same number of cores and clock speed). However, when running powerful applications such as graphics, games, … the Pentium is faster than Celeron from

1.5 to 2 times.
Like Pentium, now Celeron has also been upgraded to the Haswell generation.
Intel Core i (5 generations)
Nahalem (First Generation)

Sandy Bridge (2nd Generation)

Ivy Bridge (Generation 3)

Haswell (Generation 4)

Broadwell (5th Generation)
Currently, Intel Core i CPU has 4 product lines with performance increasing from core i3, core i5, core i7, core i9.
Core i3: All Core i3 . series processors both have 2 cores – Hyper Threading technology is supported but No support Turbo Boost.
Core i5: It is a mid-range product. Core i5 chips for desktop class all have 4 cores (a few are 2 cores). Both technologies are available Turbo Boost and Hyper Threading.
Core i7: With powerful performance that integrates both technologies Turbo Boost and HyperThreading. Possessing 4 or 8 cores, the processing speed is enhanced.
Core i9: This new product line completely surpasses and ranks first among Intel's chips. I will dedicate an article to talk about Intel Core i9.
Turbo Boost and Hyper Threading Technology Explained
Turbo Boost

Intel core i5 and i7 only feature allowed

self overclocking.

This feature makes it possible for some cores that need to handle heavy work to increase their own clock speed to increase work efficiency.
Hyper Threading (Hyper Threading)

allowing the processor cores to emulate one more core for processing. This feature helps the CPU to handle

more data streams than the actual multiplier available.
For example, with 8 cores, when it hyperthreads 2 more cores, your chip will process with a multiplier of 10.
AMD CPUs
AMD is famous for its product line Athlon premium and Duron Cheap. Some of the latest generation of microprocessors today (8th generation) support the use of extended instruction sets AMD64 give 64bit computing AMD Athlon 64 for the desktop market and AMD Opteron for servers and workstations.
Good luck
The article is copyright Anonyviet