Recently, when the situation of cable breaks continuously occurred, the comparison of Internet speeds of the network operators was hotly discussed on forums, groups, and fanpages. Complaints about network operators 3 words, 4 words, 7 words are constantly mentioned in order to reduce talking and avoiding the name of the network. But many of you still don't understand what 3, 4, and 7 network operators are? Today I will explain the name of each network operator for you to understand.
Join the channel

Telegram

belong to

AnonyViet

? Link ?
What is a 3-letter carrier?
The 3-letter operator is also known as the FPT network operator because it is formed from 3 letters F, P and T put together. FPT Telecom is the abbreviation of FPT Telecom Joint Stock Company, established on January 31, 1997
This 3-digit network operator provides high-speed Internet service packages for home and business, including fiber optic Internet service and television service packages and combo packages including Internet and television.
Before the cable broke in the beginning of 2023, FPT was generally considered to be the weakest and most bandwidth-squeezing network compared to the rest. However, at the beginning of 2023, FPT has just released a new package that does not limit Internet access speed, it all depends on your network equipment. If your network device supports a large connection port, you will achieve high Internet connection speed.
According to records from Facebook groups related to Wifi and Internet, a small number of users are gradually transferring contracts from 4-letter network to this 3-letter FPT network.
What is a 4 letter carrier?
The 4-letter network operator, also known as VNPT operator, is a combination of 4 letters V, N, P, T which stands for the word (Vietnam Posts and Telecommunications Group). VNPT is VNPT is a state-owned economic group in the field of Posts and Telecommunications in Vietnam. The full name is Vietnam Posts and Telecommunications Group. VNPT owns 5 undersea fiber optic cable lines and is the only unit owning Vinasat satellite communication network in Vietnam. VNPT's fiber optic lines include:
CSC land cable connecting from Lang Son to China connects to China Telecom, China Unicom, CMI carriers
AAG
SMW3
APG
AAE-1
During the cable break at the end of 2022 and up to now, VNPT's Internet speed has been somewhat short of breath compared to the rest of the network and created discomfort among most customers who are using the Internet. Currently, I do not know how VNPT will take action to increase service quality and regain the advantage of Internet users in Vietnam.
What is a 7 letter carrier?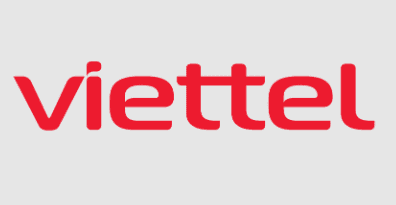 7-letter network operator, also known as Viettel network operator. Viettel is the Military Industry and Telecommunications Group, which is a defense economic enterprise with 100% state capital. Viettel was established on June 1, 1989. With large coverage and stable Internet speed, Viettel captured the majority of Internet users across the country.
Viettel is the only Vietnamese member to invest in the ADC undersea fiber optic cable. Currently, Viettel also has 5 horizontal fiber optic lines with VNPT, including:
ADC (landing station located in Quy Nhon);
AAE-1 (landing station located in Vung Tau);
TGN-IA (landing station located in Vung Tau);
APG (landing station located in Da Nang) and
AAG (landing station located in Vung Tau).
Compared to the fiber optic cable problems, the quality of this 7-letter network has always remained stable, less slow, weaker than the rest.
Which Internet carrier should I choose?
Depending on each time, each stage, each 3 word, 4 word, 7 word carrier will have its own strengths. Because I've used all 3 carriers but at 3 times apart, I can't say exactly which is better than the other. The second is depending on the area, if that area has too many houses sharing the same provider, the network speed of the other carriers will be "a little bit better" because the bandwidth will be more open.
Before installing the Internet, you can refer to the following criteria to choose the right Internet operator for you.
Speed: Internet speed is the most important factor when choosing an Internet service provider. You need to consider your provider's speed and compare it to your needs. You can also refer to some guidelines to increase Wifi speed your home is free.
Stability: The Internet service provider must provide a high level of stability, avoiding interruptions or slowing down when using the Internet.
Support services: Internet service providers must provide good customer support, including support from the phone or online. Besides, don't forget what kind of network equipment will the provider support? how many bands, is there a mesh?
Price: The price of the Internet service is also an important factor to consider when choosing a provider. You can compare prices from carriers to choose the one that suits your budget.