Windows 10 is the latest operating system of Microsoft and very popular today all over the world. But it attaches ads and runs advertisement that's very annoying and consuming computer resources. Together AnonyViet clean them up!!

Join the channel

Telegram

belong to

AnonyViet

👉 Link 👈
1. On Lock Screen
For Lock Screen (Lock Screen), Windows 10 will show ads in two ways
Show on

Windows Spotlight

Use

your custom wallpaper.
For you to use Windows Spotlight then no way to block adsso I recommend you use optional wallpaper according to you (can choose wallpaper single or slide show Run as many pictures as you want.)
And we will proceed not for Windows 10 and Cortana display ads on lock screen.
Instructions to remove ads on the lock screen
You open them in the following order: Settings

>

Personalization

>

Lock screen.
Find umbrella

Background menu

then you choose Picture (single image) or Slideshow (photo series).

As I mentioned above
Finally, you switch the options below to the Off state to turn it off
Get fun facts

(Off)

tips

(Off)

more from Windows and Cortana on your lock screen

(Off)
As shown below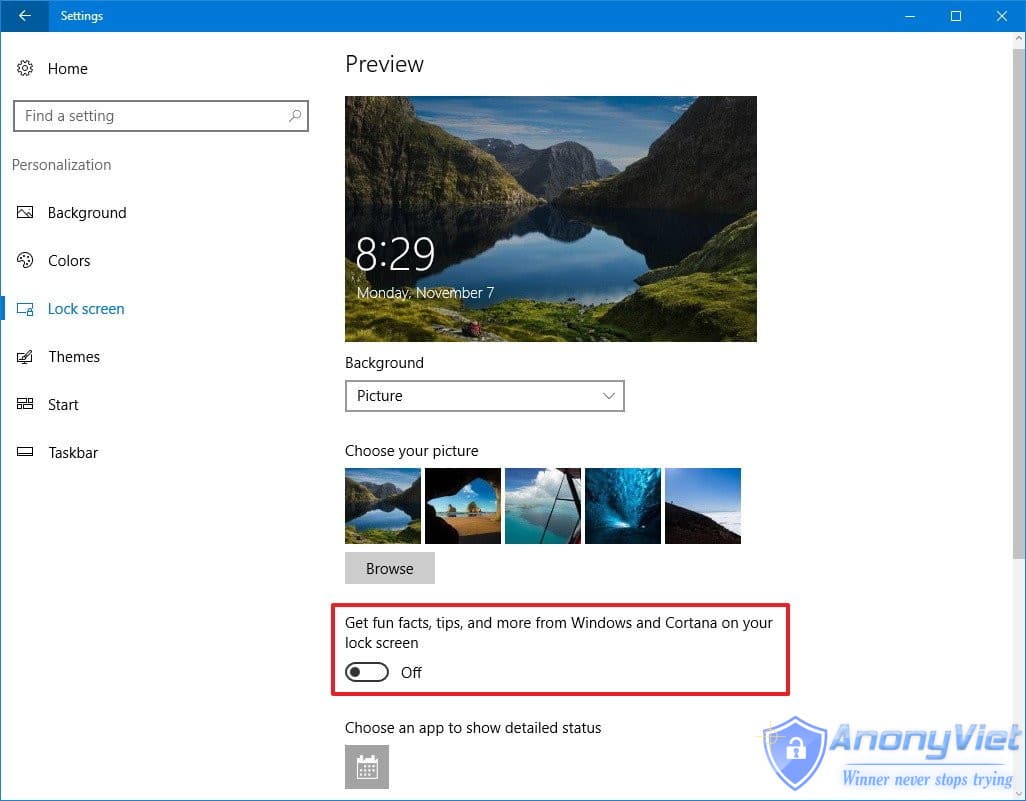 So turn them off to get your computer's resources back

Suggested apps

(recommended apps)

show on

Start Menu

is a disguised and extremely sophisticated form of advertising

Microsoft.

This promotional activity

It consumes a lot of your computer's resources

!
You continue to open according to the path: Settings > Personalization

>

Start.
Transfer

Title bar

like in the picture below

to the Off state to turn off
3. Turn off ads on Windows Ink

(for touch-enabled computers)
With Windows 10 Anniversaries I recommend turning this off!
Open by path: Settings

=>

Devices

=>

Pen & Windows Ink.
You move

Off state

give "Show recommended app suggestions" like in the picture


4. Turn off on
Action Center & Notifications
Sometimes advertisement This will jump up and make you feel uncomfortable !! especially when playing games or watching pig movie… It jumps up and down very frustratingly. Encourage fellow citizens to turn it off.
Because mainly, it only guides and introduces Microsoft's App
How to turn off??
You will open in turn according to the path: Settings

=>

System

=>

Notifications & actions.

Change state

as in the picture

To be OK nah!
Turn it off you will see the computer smoother a bit because no longer have to run ads in the background !!
5. Turn off on

File Explorer



Dao recently ! Microsoft carried out Direct advertising on File ExPlore and feel very uncomfortable and annoying ! The Update recent of Windows 10 I've inserted code that runs ads into File Explore and it still annoys me sometimes!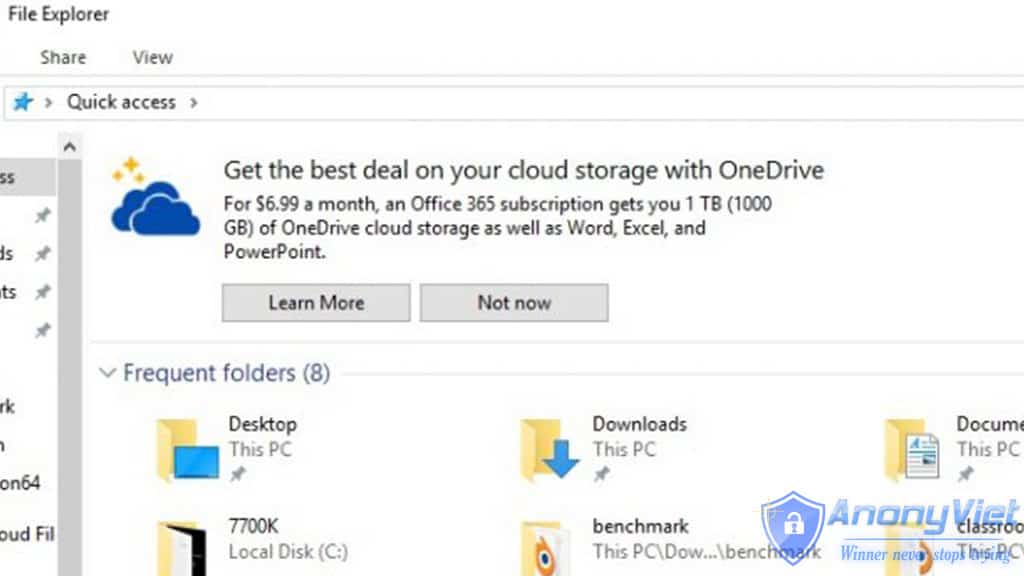 As in the picture you see Microsoft for their one Drive ad. So how to turn it off?
Instruct
Follow the installation path View > Options in File Explorer.
Scroll down and

turn off

option

Show sync provider notifications

as in the picture

(red arrow)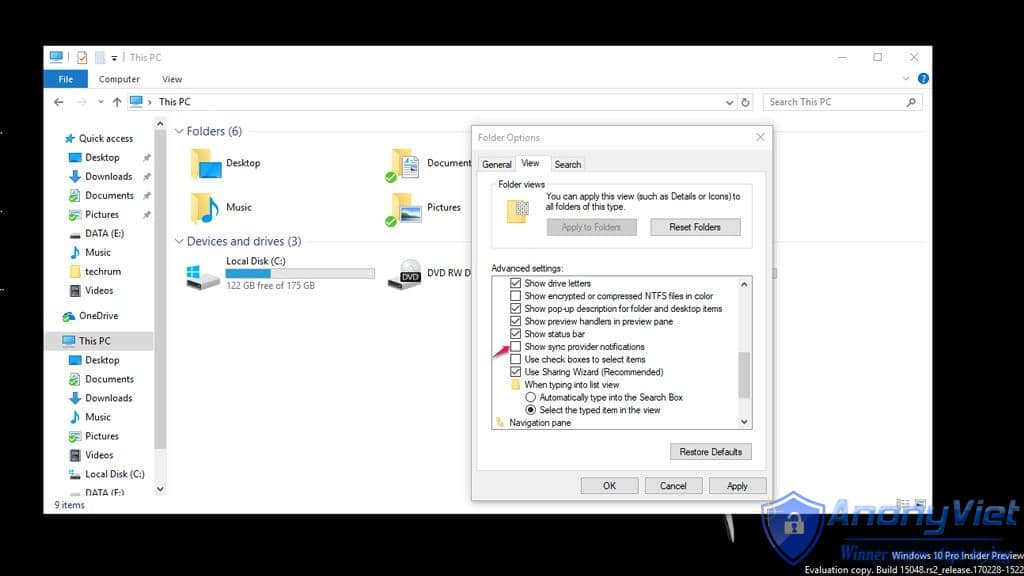 In part 1 Hey, you've already turned off a lot of ads! If you want to be more optimized, watch it part 2 hi guys!
AnonyViet wishes you success
Internet Source 2017