Are you looking for a tool that helps you use artificial intelligence (AI) quickly and easily on any website? Want to leverage the power of ChatGPT, Bard, Bing AI, and Claude to solve everyday tasks? If the answer is yes, then you have come to the right place. Let AnonyViet introduce it to you MaxAI.me – a great Chrome app that lets you conveniently use AI anywhere.
Join the channel

Telegram

belong to

AnonyViet

👉 Link 👈
What is MaxAI.me?
MaxAI.me is a Chrome extension developed by MaxAI – a company specializing in artificial intelligence and chatbots. MaxAI.me lets you use ChatGPT artificial intelligence anywhere on the web, including local PDF files.
You just need to press ⌘/Alt+J to open the chat bar with artificial intelligence in the right corner of the screen and enter your request into the chat box. You will receive results from AI in seconds.
You can chat with AI to ask anything, compose with AI any text or document, and reply to any text in seconds. MaxAI.me supports all languages ​​and respects user privacy.
How to install MaxAI.me
Step 1: Visit the page MaxAI.me
Step 2: Click "Add to Chrome" or "Add to Edge" depending on the browser you are using.
Step 3: Click "Download"
Step 4: Select "Add to extension"
Step 5: Log in to your account using Google or Mail
How to use MaxAI.me
To quickly summon MaxAI.me, press ⌘/Alt+J anywhere to open the chat bar in the right corner of the screen.
Then, you just need to enter the request into the chat box and receive results from AI tools (ChatGPT, Bing, Claude, Bard)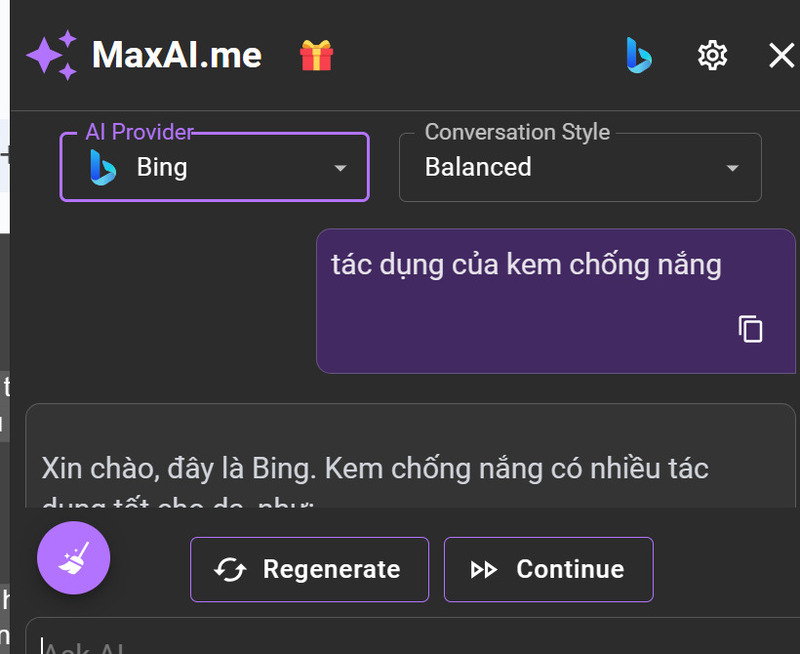 In addition, you can highlight any text, right-click and select the desired function.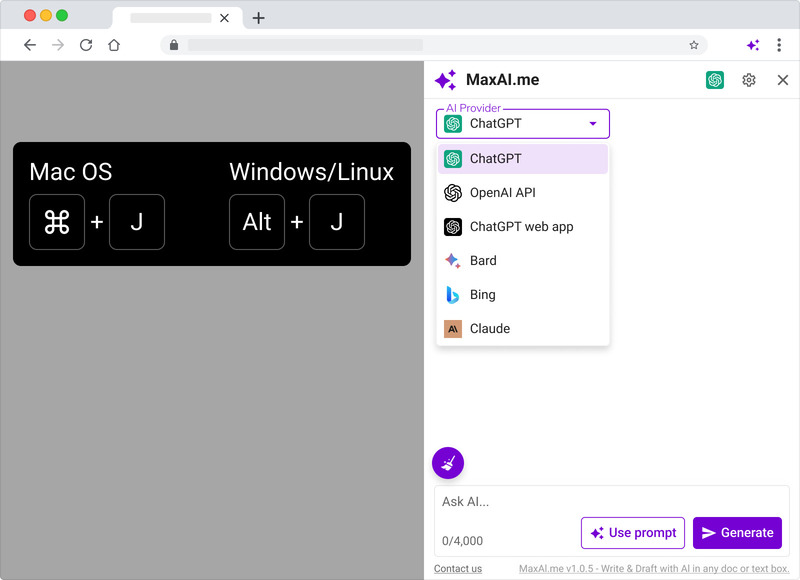 MaxAI.me can help you:
Write content as required
Improve articles
Text summary
Text explanation
Translation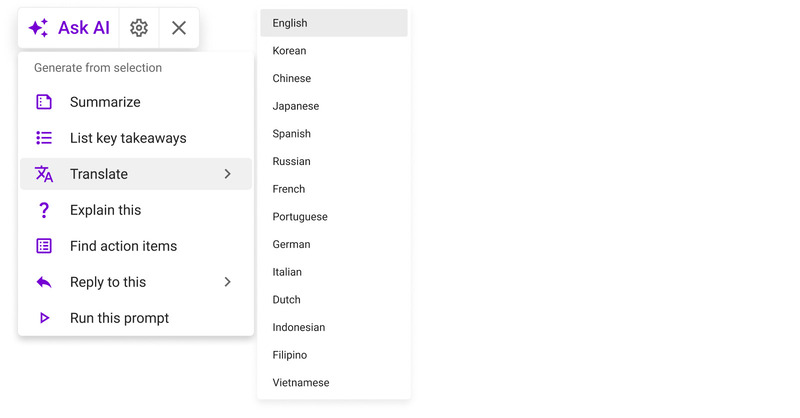 Please watch the following video to better visualize the benefits that MaxAI.me brings:
What AI tools does MaxAI.me have?
MaxAI.me supports today's leading AI vendors, including:
ChatGPT
Google Bard
Bing AI
Claude
Benefits of MaxAI.me
When using MaxAI.me, you will get many of the following benefits:
Save time and effort
You don't have to spend a lot of time writing, editing, proofreading, formatting or searching for content. Just enter your request and let the AI ​​do it for you.
Increase efficiency and quality of articles
With the help of AI, you will get articles that are natural, attractive, rich and accurate. You can also adjust the results to your liking, for example changing the length, difficulty, creativity or expertise of the article.
Harness the potential of today's leading AI models
You will have the opportunity to experience and use the most advanced AI technologies, developed by large companies such as Google, Microsoft or OpenAI. You can also choose an AI provider that suits your needs and purposes.
Use anywhere on the web, including PDF files.
You don't need to open separate apps or websites to use AI. You just need to open the MaxAI.me extension and chat with artificial intelligence wherever you want.
Supports all languages
You can use AI to generate content in any language you want. You also don't need to worry about your personal information or content being exposed. MaxAI.me does not store or share any of your data.
Epilogue
That's what you need to know about MaxAI.me – an extension that helps you use ChatGPT, Claude,… anywhere on the web. How do you like this utility? Let's share below in the comments section!