So far, when it comes to documents and office tools, surely all of us will think of Microsoft Office first. This is the most famous and best office suite and has many versions supporting different operating systems, so Office has become extremely popular at the present time. Almost not a computer, not a single user does not install Office for themselves.
Join the channel

Telegram

belong to

AnonyViet

? Link ?
Brief introduction to Microsoft Office course:
Currently, the course I share only has Microsoft Excel, Microsoft PowerPoint and Microsoft Word. Although not a complete Office suite, with this course I will ensure that you will be more familiar and practice more professionally with three sets of Excel, PowerPoint and Word.
After Downloading the free professional Microsoft Office course, you will be more confident when applying for a job. Or do not have problems when composing presentation slides, calculating with excel, etc.
To start the free Office course, you should Download Office and install it on your computer first.
Course information:
About the Microsoft Excel key: This course consists of 17 parts including instructional videos with exercises for you to practice
Microsoft PowerPoint: Lock up This consists of 24 parts Getting to know PowerPoint until Manage PowerPoint Online files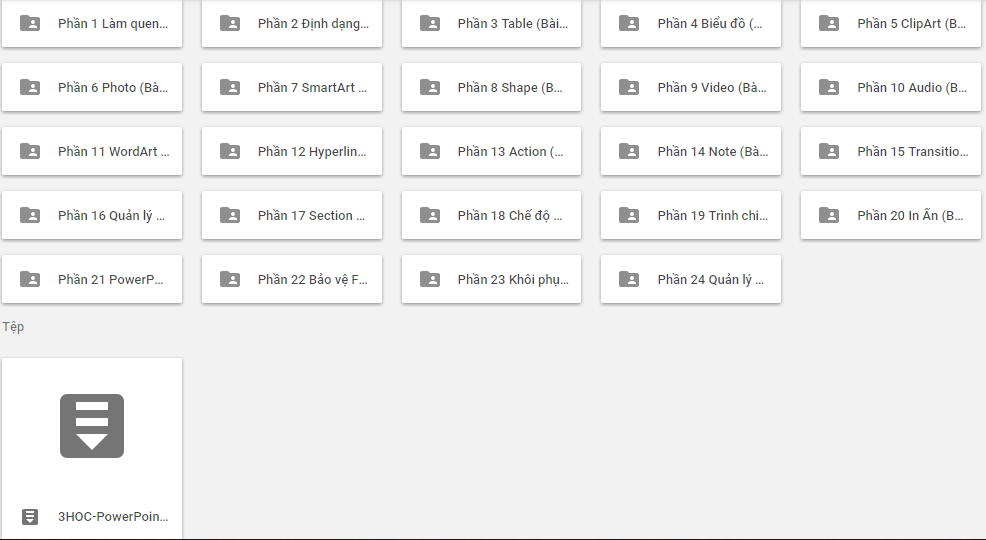 Microsoft Word: This course consists of 19 words Introduce Go to the section using functions Advanced
Click the link below to get the course! Wish you happy learning. Don't forget to share with everyone about AnonyViet!
Download [Fshare] [Google Drive]
Download the Microsoft Access course: Create operations to create Tables, Query, Form, Report … and use as you like with the database.
Download [Fshare][Google Drive]
AnonyViet-HanPhu