Google Earth help us to explore the world around us, easily learn about the Earth and its hidden corners easily. In this article, Anonyviet I will introduce you to the fascinating features this tool has to offer and how to take advantage of Google Earth's satellite images to see your home from above.
Join the channel

Telegram

belong to

AnonyViet

???? Link ????
What is Google Earth?
The tool was originally called Keyhole EarthViewer, which was later acquired by Google in October 2004 and has since changed its name to Google Earth. It is one of the popular apps for exploring the Earth, viewing world maps, satellite images, and even exploring locations around the globe in 3D.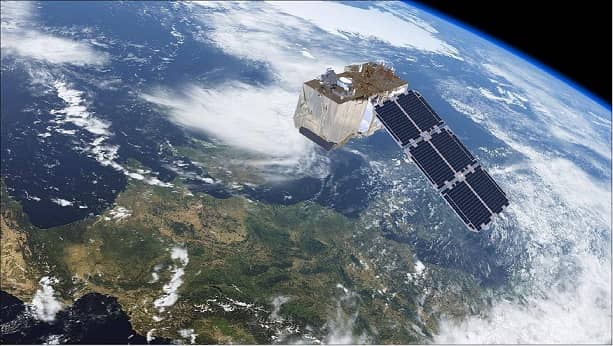 Thanks to satellites placed in space and GIS data on a 3D globe, Google Earth allows users to view cities and landscapes from many different perspectives.
With intuitive, vivid images, this tool helps users to explore the world comprehensively, providing an enjoyable experience. Google Earth It also provides users with search functions and location labeling, making it easier to find information about a specific location in the world.
You can download Google Earth Pro to your computer for free, or use the web version on Chrome, Firefox, Edge and Opera, and the mobile apps on Android or iOS.
What's the difference between Google Earth and Google Map?
Google Earth and Google Maps are both Google applications, using satellite images from above or images on the street, to provide users with useful information. However, these two tools have differences, specifically as follows:
About features
Google Earth designed to provide users with a true 3D geography experience, helping you explore the world with ease. You can move and rotate the movement on the map to see the location from different perspectives.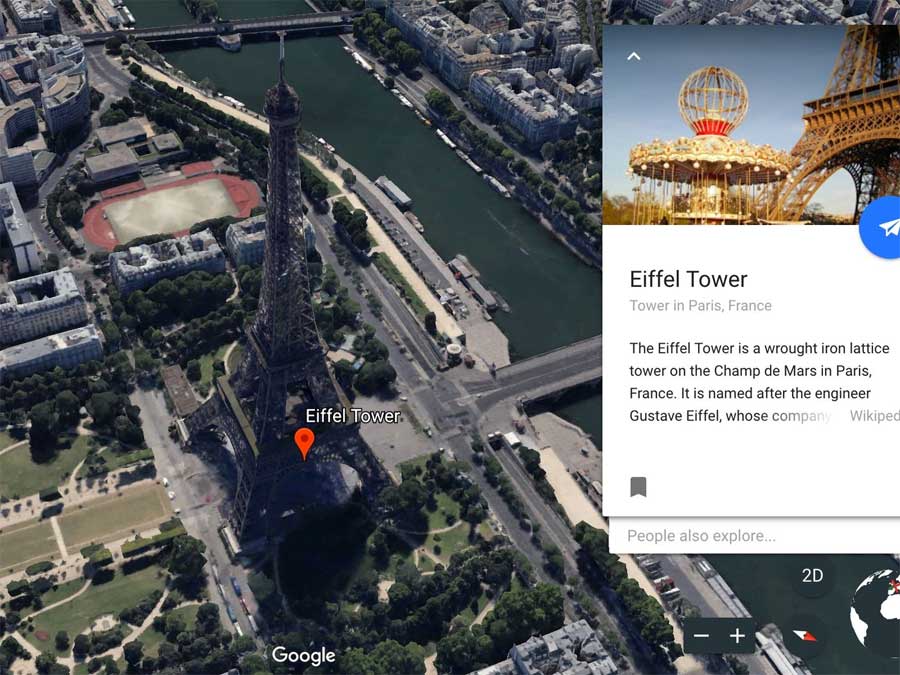 In addition, it also provides many other features such as finding places, measuring distances, viewing high-rise buildings and famous destinations in the world.
Google Maps focuses on providing detailed directions and 2D maps of every place in the world, helping users find places, stay on the right track, provide traffic information. , the location of tourist attractions.
About the intended use
Google Earth used mainly for entertainment purposes and explore the world, famous places without having to go to the place.
Google Maps is mainly used for navigation and finding places.
How to view your home from above with Google Earth
Google Earth not only helps you have adventures around the world, but also can observe your home through satellite images.
Step 1: Visit the Google Earth website by following the link here
Step 2: Click on the magnifying glass icon and enter your home address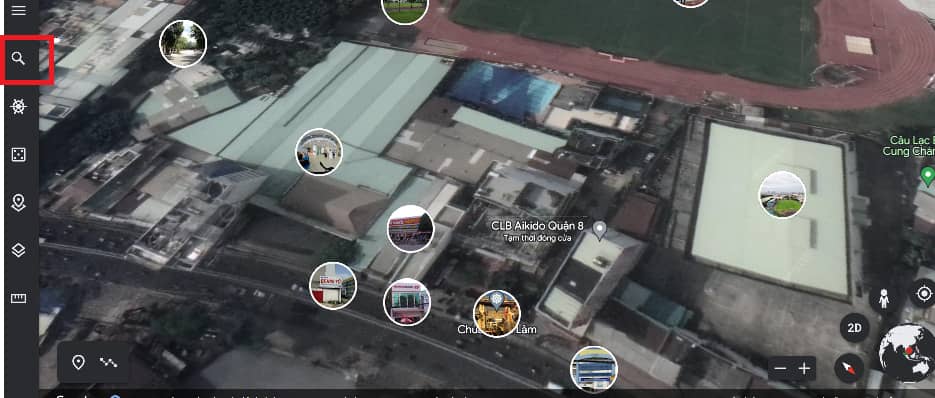 Step 3: The results will now display images from your home area satellite in 2D format, you can click the "3D" button to change to a more beautiful 3D mode.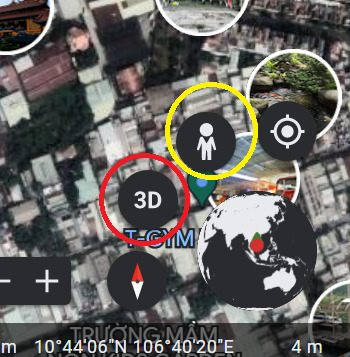 Step 4: Click on the humanoid icon, then click on the location on the blue lines to access street mode (Street View)
Use the keyboard shortcut "Ctrl + drag" or "Shift + drag" to explore the 360-degree panoramic 3D image in the most realistic way.
You can click and white arrow lines to move up or down the path.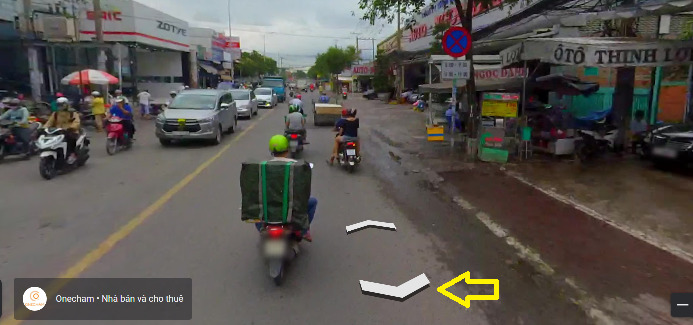 Explore around the world with Google Earth
Google Earth is a great way to travel and explore at home. You will find here a lot of fascinating virtual tours, new locations and constantly updated tours. If you do not know where to go, you can access the "Voyager" tab to explore the places that the system suggests.
Measure large and small distances
You can even measure the land area or calculate the lot you are eyeing by using Google Earth's Measure Tool to do it in minutes.
From those lines and shapes, it helps users to conveniently measure distances and estimate altitudes. You can use this information for a walking plan, for example.
The birth of Google Earth has almost replaced the entire globe model, making it easier than ever for people to determine geographic location.
Useful shortcuts on the web Google Earth
Here are some useful Google Earth shortcuts to help you work faster:
? – Show a list of keyboard shortcuts.
/ – Access the search bar
Arrow keys – Move to another location
Mouse Scroll- Zoom in/Zoom out
Shift + Arrow Keys – Change perspective
O – Change between 2D and 3D views
Space – Stop moving
Epilogue
So you've discovered the cool features Google Earth bring, enjoy the beauty of nature or join festivals around the world easily and for free. What do you think of this tool? Let us know in the comments section! Good luck to everyone applying!