Hello friends! Here is the basic Excel Series for beginners. And to continue, today I would like to introduce a feature in Excel: Custom List
Join the channel

Telegram

of the

AnonyViet

? Link ?
Introduction to custom lists
A custom list is a list that you create yourself with anything (be it your name, occupation, hobbies, activities, etc.). Creating your own Custom list can make it more convenient for you to create tables, ..vv
Custom List User Manual
Step 1: Go to File -> Options
Step 2: Select Advanced -> Custom List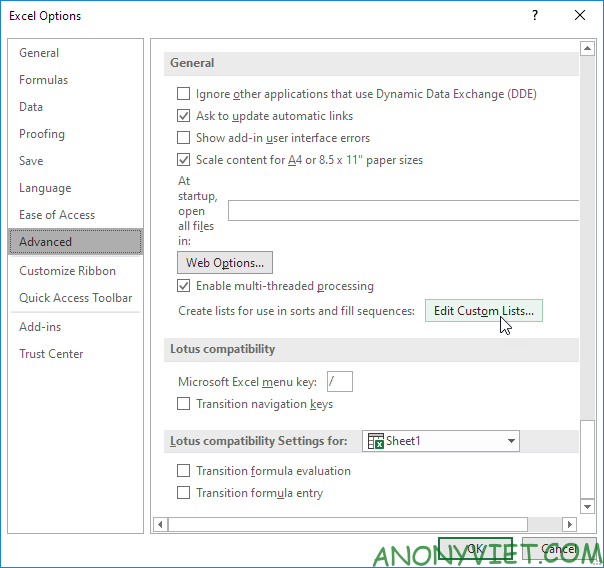 Step 3: Enter the list you want to add to the List Entry section and click Add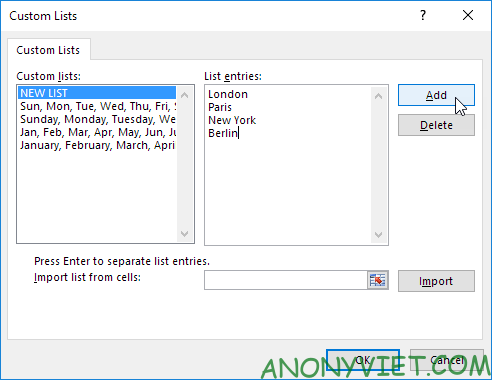 Step 4: Go back to the Worksheet, write the first word of your word list in

Step 5: Use function AutoFill Let it complete your list

So I just finished the tutorial on Custom List. Please leave a comment to let me know where you guys still have problems!