Major holidays like 30/4, 2/9 we often express our patriotism and affection for the heroes and martyrs who have fallen and sacrificed for the national independence, for us IT people, we have nothing more, the ads often fly the national flag for us. Avatar. And today AnonyViet will guide you to decorate Facebook Avatar by hanging more national flags and decorating frames for more solemnity, especially without any software support.
Join the channel

Telegram

belong to

AnonyViet

? Link ?
Currently Facebook has a hidden tool to help you decorate Avatar their availability at will, eg close Frames, add national flag in the picture Avatar available, it seems that their Facebook page does not publicly post this tool, but we can directly access it using the link below
In the search box, type Vietnamthen the list will list decorative styles with Vietnamese images for you to choose.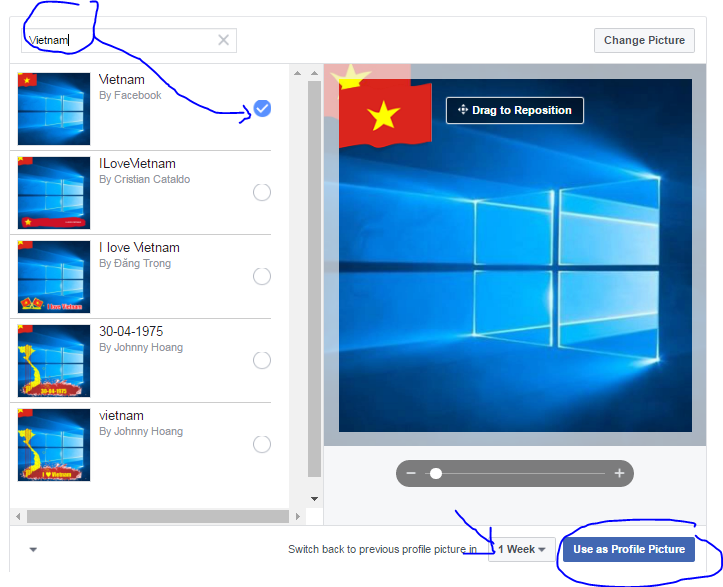 If you want after a certain period of time, the Avatar will return to the way it was, then select it in the line Switch back to previous profile picture in allows you to choose a time of 1 day, 1 week, 1 month…..
Then click the Use as . button Profile Picture to complete.
Wish you all have happy holidays with your family, and don't forget to visit AnonyViet to update new articles