Google Earth software is a unique software that accurately views the map of the earth with images taken directly from satellites on the NASA space station. You can view any place on earth with 3D Map model mode and continuously updated every day from the space station.
Join the channel

Telegram

belong to

AnonyViet

👉 Link 👈
Google Earth Pro – This paid version allows you to watch anywhere on earth you want with a direct connection to satellite.
The program includes a lot of different geographical information such as longitude lines, latitude lines, terrain elevation …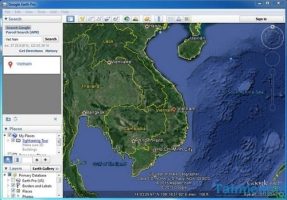 Some key features of Google Earth Pro
– View the map of the earth via satellite images
– Zoom in, zoom out locations on the map
– Easily observe locations and objects
– View climate maps of all regions of the earth
Why is it priced so high?
The answer is that it is developed by Google and NASA, so its accuracy is extremely high (Can be said to be 99%) and is directly updated by them every day! So the map you are viewing now on Google Earth has been checked and updated by them early in the morning! So rest assured about its accuracy and varied map viewability!
You can even see the moon through it!
Instruct
You can download it from the Home page
Go to the page you press "Agree and Download"
After downloading the tool and using it will ask you register
You just enter Gmail address my own in and

get Key then use Free

Stop !
Or you can directly download the Pro version at ShareoneSale
Good luck !
AnonyViet – Better and Better