Tik tok is a flourishing social network in China. Currently developing strongly in Southeast Asia, and especially Vietnam. With the number of participants constantly increasing every day in Vietnam. This app is reigning as one of the most influential apps.
Join the channel

Telegram

belong to

AnonyViet

? Link ?
With Tik Tok, you have the freedom to be creative with available video and audio templates. With about 10 seconds, you can record your own video with many effects. Most of the clips on Tik Tok are highly entertaining. Every day, I spend 15 to 30 minutes for entertainment. You can review hot tik tok videos on youtube with the keyword "tik tok comedy".
In the past, Tik tok could only be viewed on mobile phones and was not popular on computers. But today, the developer announced the version of the application on the Windows 10 platform. Now, you can directly install it on your computer without installing any more emulator software.
Instructions for installing Tik Tok on Windows 10
Press the key combination Windows + WILL to open search mode on Windows 10. Then Type the phrase Store to open the Microsoft app store.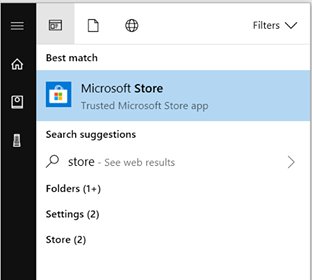 Open the Store and search for the Tik tok app.
Click on Install to start installing the application. So you can install and use Tik tok on your Windows 10 computer. If you liked this article, please share it with your friends!!!
Or you use Edge browser to access this link to download:
https://www.microsoft.com/en-us/p/tik-tok/9nzx1jqtpzdn?cid=msft_web_search
Like Fanpage or follow website for quick updates of good articles.
Good luck
Lmint.