How to adjust the Facebook navigation bar is one of the issues that many users are concerned about. The Facebook navigation bar is a toolbar at the bottom of the screen that gives you quick access to features like Home, Marketplace, Notifications, Menus, and Watch. However, did you know that you can customize them to your liking? AnonyViet will guide you how to do it simply and effectively.
Join the channel

Telegram

belong to

AnonyViet

???? Link ????
What is the Facebook navigation bar?
Navigation bar Facebook is a bar containing icons such as Home, Messenger, Notification, Menu and Watch, located at the bottom of the screen on iPhone or above the screen on Android. You can customize this bar to quickly access the functions you use often.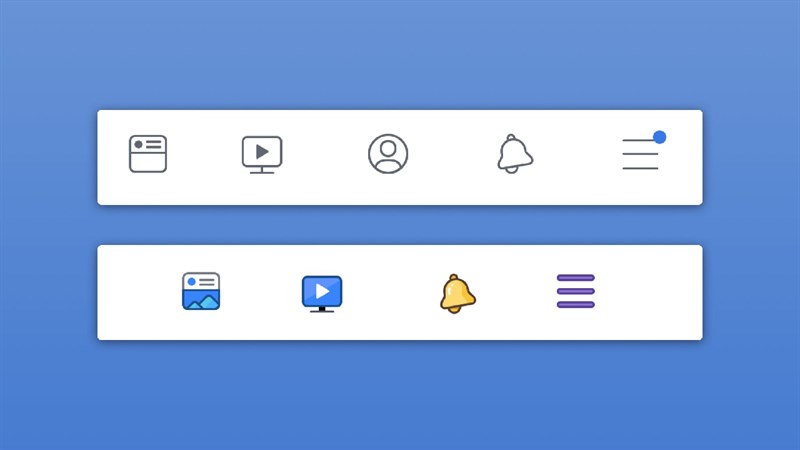 The easiest way to adjust the Facebook navigation bar
To customize the Facebook navigation bar to your liking, you need to follow these steps:
Step 1: Go to the 3 tile menu with your avatar in the upper right corner of the screen. Then, scroll down and select "Settings & privacy" > Select "Settings".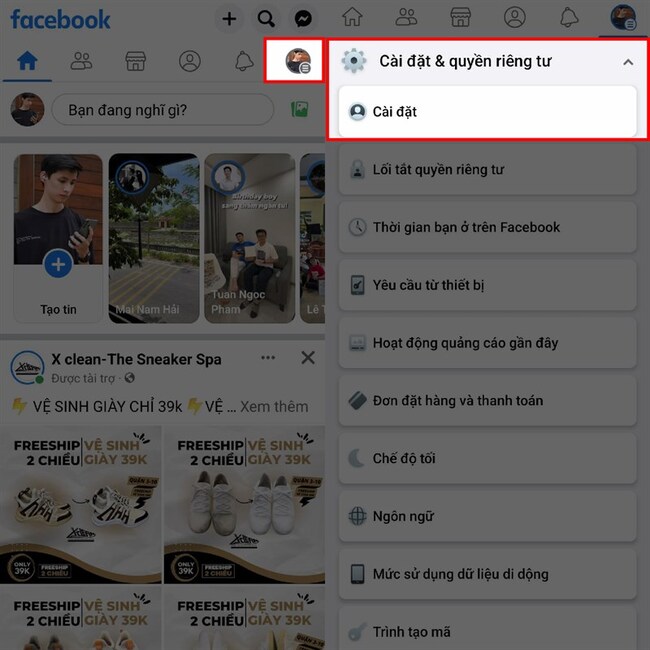 Step 2: You find and select the item "Navigation bar" in the list of settings.
You will see an item "Customize the bar" at the top, you select it to adjust the features on the navigation bar.
Step 3: You will see the available features in the navigation bar. You can select the "Auto" button next to each feature to set the visibility to Pin (always show) or Hide (always off) depending on your needs.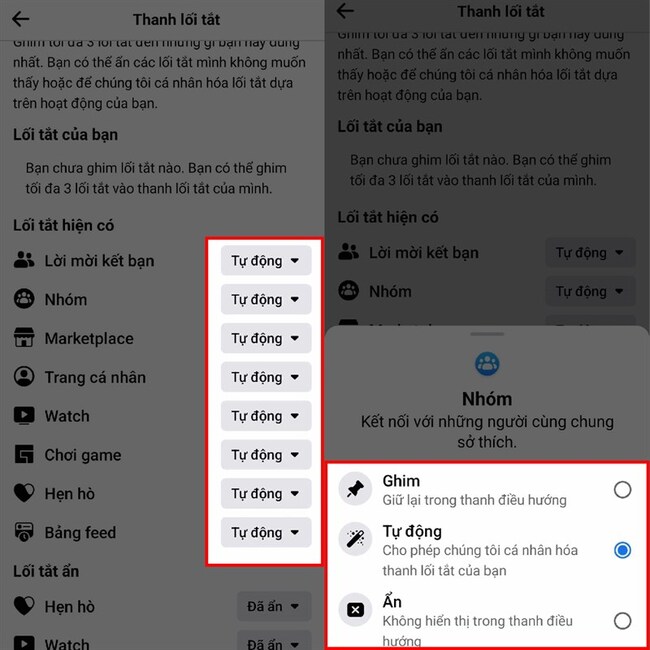 Epilogue
You just finished how to adjust the Facebook navigation bar to get the features you really need. Now, you can comfortably use Facebook without being bothered by unnecessary features. Hope you are succesful.