How to get 50TB from Helurl It is a topic of great interest today. It's a website that offers free cloud storage, allowing you to easily and securely upload, store, and share your files. And the best part is that you can get 50TB of free storage when you sign up for a new account. Do you believe? Let's AnonyViet Learn how to get 50TB from Helurl in this article!
Join the channel

Telegram

belong to

AnonyViet

???? Link ????
About Helurl
Helurl is a free cloud storage service that allows you to store, share and manage your data easily and conveniently. You can upload and download your data anytime and anywhere, as long as you have an internet connection. You can also access your data from many different devices, such as computers, phones, tablets, etc.
Helurl is not only free, but also safe and fast. Your data is encrypted and protected with the most advanced technologies, so that it cannot be accessed or stolen by anyone.
You can also set up access permissions for your data, so that only people you allow can see or modify it. In addition, Helurl uses modern and powerful servers, to ensure that your data upload and download speeds are always as fast as possible.
Helurl is currently having an attractive promotion, allowing users to get 50TB of free storage when signing up for a new account. This is a golden opportunity for you to store your data without worrying about capacity limit or cost.
How to get 50TB from Helurl is very simple
You access Helurl's registration page > Fill in account information > Click "Create Account"
And that's all, you got 50TB of free storage from Helurl.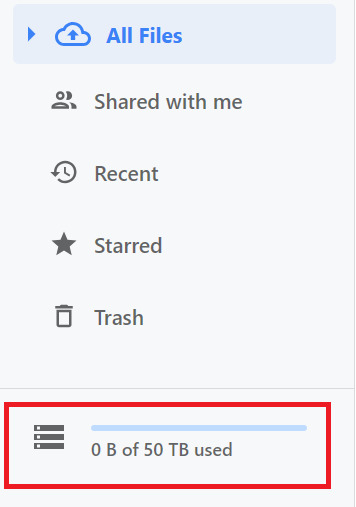 You can use that 50TB to store and share your data easily. You can upload and download data, share and manage data, and view and edit data online. You can also use Helurl's app on your phone, to access your data wherever you are.
Epilogue
So you already know how to get 50TB from Helurl, with just 1 simple step. You already know the benefits of using Helurl, like cost savings, data security, easy access. So what are you waiting for, try it today and feel the difference!