How to use auto-reply messages on Zalo is a useful feature for busy people who can't answer the phone or reply to messages immediately. With this feature, you can set up ready-made replies to send to callers or text you when you can't reach them. How to set up? Let's find out through the article below!
Join the channel

Telegram

belong to

AnonyViet

???? Link ????
Benefits of auto-replying messages on Zalo
An auto-reply message is a tool that helps you send pre-set messages to users when certain conditions occur, for example when someone new follows your account, when the user enters a specific keyword, or when you want to send messages at a preset time.
Autoresponder messages have many benefits for businesses and individuals, such as:
Save time
You don't have to reply to customer messages one by one, but you can use autoresponder messages to answer frequently asked questions, introduce products, services, business policies, or send important announcements to customers.
Quick and convenient response
You can set up auto-reply messages by keywords to match the needs and desires of your customers. Plus, you can also send welcome messages when someone new follows your account, to make a good impression on your customers.
Make a good and professional impression for the brand
You can use these messages to show your concern and care for your customers. Not only that, you can also send timed messages to remind customers about offers, promotions, events, or send thank you messages, congratulations, share useful information to customers.
Improve customer satisfaction and engagement
Autoresponder messages will increase engagement and motivate customers to take desired actions, such as making a purchase, booking an appointment, registering for a service, or leaving feedback, reviews, or suggestions for the business.
Steps to use auto-reply messages on Zalo
Step 1: You open the app Zalo and go to your account settings by tapping your avatar in the bottom left corner of the screen. Then, you choose "Business Tools".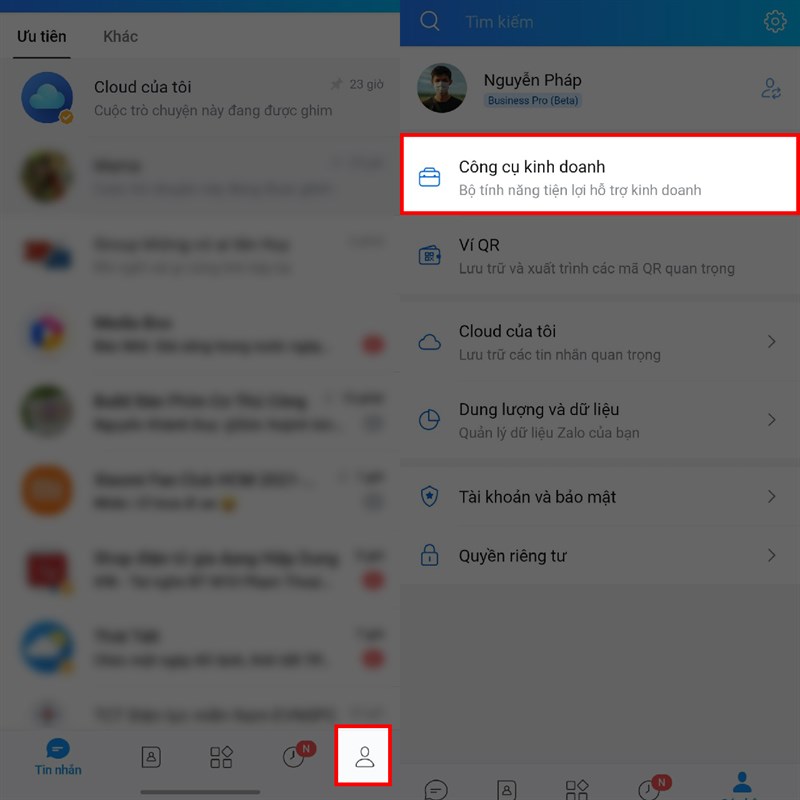 Step 2: Here you will find some of the features that support your business such as Business Profiles, Product Categories, Instant Messaging and Auto Replies.
Click on "Automatic answer" to continue.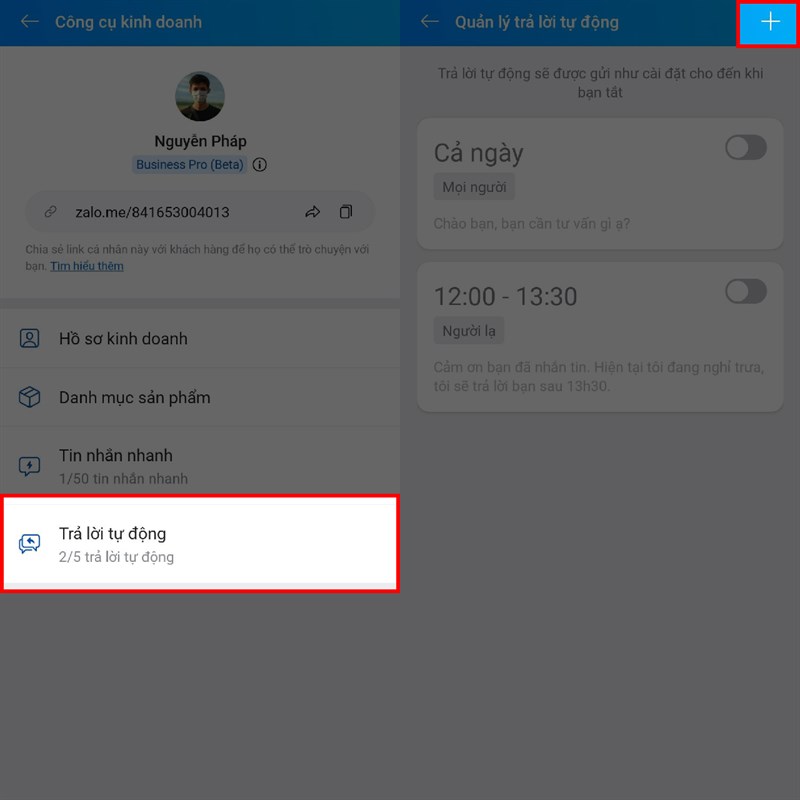 Initially, there will be 2 auto-reply messages, if you want to add another message, tap the + sign in the right corner of the screen.
Step 3: Enter the content of the automatic reply message, the object of the message reply and the time to reply to the message through the items below and then click "Save" in the left corner of the screen to save.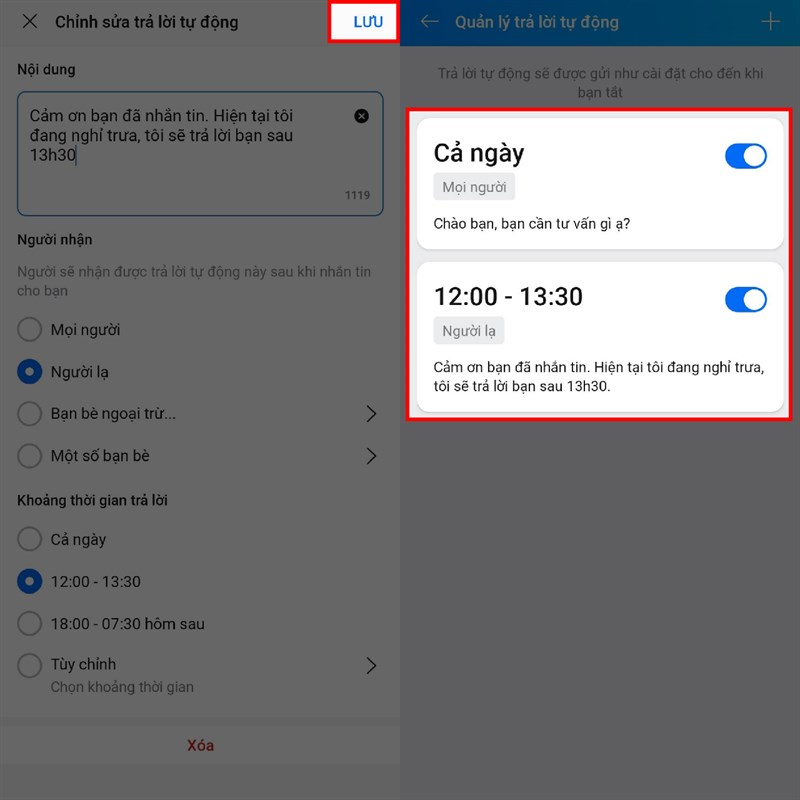 Finally turn on the activation in the message you want to use.
Epilogue
So I guided you How to use auto-reply messages on Zalo, a feature that helps businesses and individuals manage customers and interact with users effectively. Hope you are succesful.