History of CSGO
Counter-Strike: Global Offensive (CSGO), first released in 2012, is the fourth installment in Valve Corporation's popular Counter-Strike series. With the change in graphics, sound and gameplay, CSGO has quickly become one of the most popular eSport games in the world.
Join the channel

Telegram

belong to

AnonyViet

???? Link ????
This game originated from a counter-terrorism simulation by Minh Le and Jess Cliffe, which evolved into a professional game project when it was acquired by Valve Corporation in 1999. Since that time, Counter-Strike has gone through many versions, with CSGO being the latest.
Today, CSGO is not only an entertaining game but also a professional e-sport, attracting millions of players and spectators around the world. This proves the undiminished attraction of CSGO, a game with a history of more than 20 years.
How to play CSGO
CSGO is a team-based fighting game, with two teams, terrorists (Terrorists – T) and special police officers (Counter-Terrorists – CT). The goal of Team T is to plant a bomb and prevent Team CT from destroying the bomb before it explodes. The CT team is responsible for preventing the T team from placing the bomb or destroying the bomb after it is placed.
During each match, the players can purchase weapons and equipment using bonuses based on performance in the previous match. This requires players to plan and manage finances skillfully.
Furthermore, communication plays an important role in CSGO. Players need to communicate with teammates to plan, share information about enemy locations and warn of threats.
Helpful tips from the CSGO Wiki
CSGO Wiki contains a lot of useful information and tips to help you improve your playing skills. For example, it provides detailed instructions on how to use each weapon, from a submachine gun to a sniper rifle, helping you understand the characteristics and usage scenarios of each weapon.
Besides, the CSGO Wiki also introduces important routes and locations on the in-game maps. Understanding the map will help you locate the enemy, choose the location to place the bomb or destroy the bomb.
Furthermore, the CSGO Wiki provides tips on how to effectively communicate with teammates. This is important, because good communication can help your team win.
How to use CSGO Wiki to improve playing skills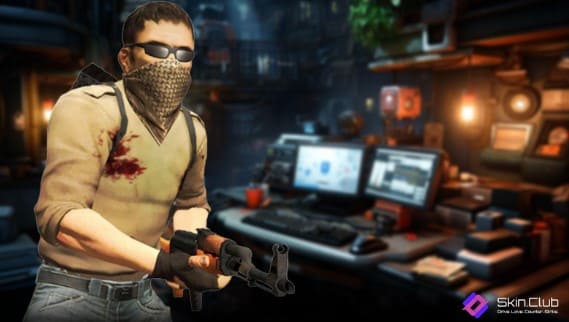 CSGO Wiki is a useful tool not only for new players but also for experienced players. To get the most out of this resource, you should start by reading about the basics and helpful tips.
Next, learn about the weapons and maps in the game. This will help you better understand how to use weapons and take advantage of the map.
Finally, do not hesitate to discuss and share knowledge with the CSGO community. CSGO Wiki is a great place to learn and exchange experiences.
Conclude
Through CSGO Wiki, you can improve your playing skills, understand the game better, and become a better player. Remember, learning is never a waste, and the CSGO Wiki is an invaluable resource.