During my time in the service area, I just got an extremely good code for free for 2 months Cloud Skill Boost. This is a great opportunity for you to study on Google's online education platform and have the opportunity to accumulate knowledge to take the Google certification exam. As for how to get 2 months of Cloud Skill Boost, see below.
Join the channel

Telegram

belong to

AnonyViet

???? Link ????
What is Cloud Skill Boost?
Cloud Skill Boost is Google's free learning program (Qwiklabs) to learn, practice Lab and Quests from Google. You can purchase a monthly Google Cloud Skills Boost subscription ($29/month) or an annual Innovators Plus subscription ($299/year). This program provides you with courses, certificates, and skill badges that allow you to demonstrate the skills you learn in Google Cloud.
How to register for 2 months for free Google Cloud Skill Boost
Step 1: You access the registration page of Cloud Skill Boost here and fill in the information. Note that you are required to create an account on Cloud Skill Boost, cannot log in with Google via "Sign in with Google". Then press "Create Account".
Step 2: Cloud Skill Boost will send an account creation confirmation email to your email. Remember to check in spam, in my case, gmail put the mail in spam.
Step 3: After you have successfully logged in, you can access the lab here and enter the code as 5p-EDUCR-UA-DEV-23C1G15-90. Note, this code is only valid until 10/6, so take advantage of it early.
Step 4: Access the lab below.
Step 5: Press "Start Lab".
Step 6: Right click "Open Google Console" and choose "Open link in incognito window". Please use the provided Username and Password to access the lab.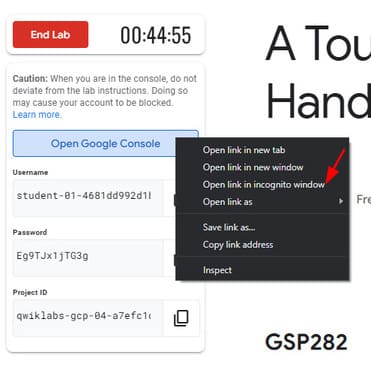 Step 7: Press "I understand".
Step 8: Select the checkmark like in the image below and press "Agree and Continue".
Step 9: Go back to the Cloud Skill Boost page and read through their instructions. My advice is to read all to know how to work with Lab. Here are the answers for you.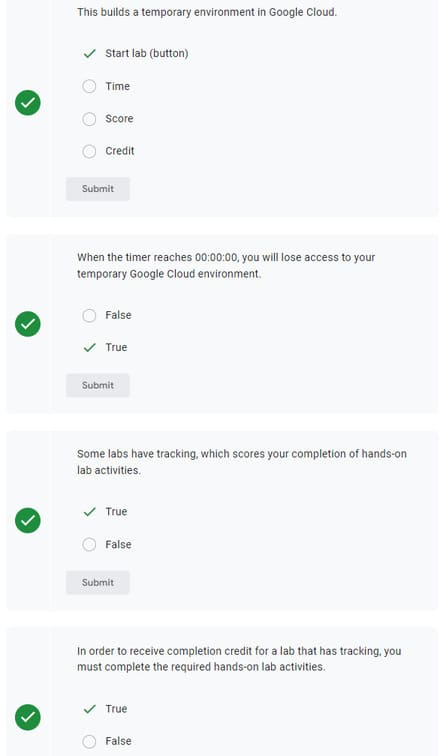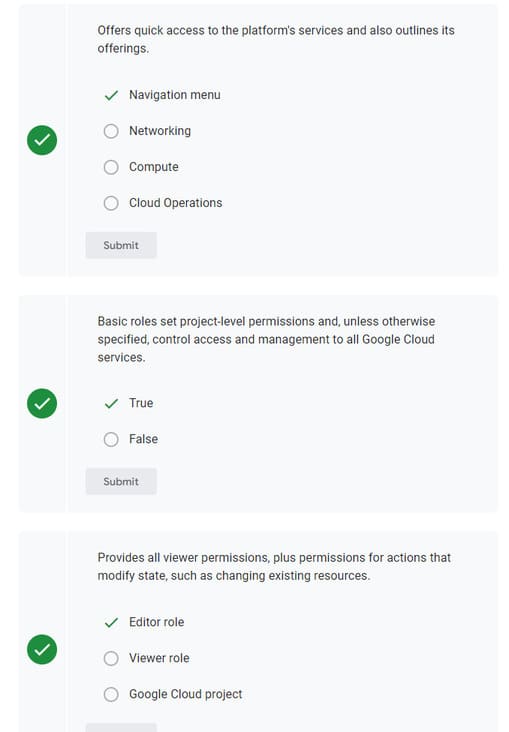 Step 10: After completing the test, we will continue with the task. You go back to the lab and search for Dialog and select Dialogflow API.
Step 11: Press "Enable" to enable services.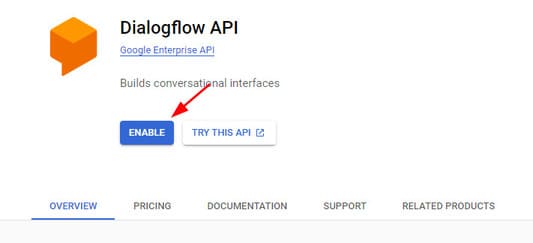 Step 12: Wait a moment for services to be enabled. Then go back to Cloud Skill Boost page and press "Check my progress".
If it shows like below and Checkpoints is 100/100, it's fine. The most important thing is still Checkpoints must be 100 points.
Step 13: Click "End Lab" to end the lab and press "Submit".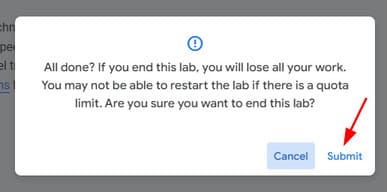 Step 14: You click on the Avatar to check if it shows up "Monthly Subscription" Are not. If it doesn't show up, wait a bit and press F5 to reload the page and then see it again.
When you go to Subscriptions, you will find yourself getting 2 months of Cloud Skill Boost for free.
Take advantage of these 2 months to study effectively. Cloud Skill Boost has many different Learning Paths for you to choose from such as Cloud Engineer, Security, DevOps,,…. In addition, you can also use these 2 months of learning to practice Free Google Cloud certification exam.