According to Regulation No. 6 of the Prime Minister, after March 31, Domestic carriers will lock the sim card without the owner. To not be locked sim, you need to check the registration information of the sim and proceed to register the main sim to update the information in the national data area. So in this article, I will guide you to register the official sim on Viettel, Mobifone and Vinaphone.
Join the channel

Telegram

belong to

AnonyViet

???? Link ????
How to register a master sim
Viettel Sims
Step 1: Download My Viettel app from CH Play store or App Store here.
Step 2: Sign in to your account. If you don't have an account, just press Registerenter the registered phone number for Viettel to send the code OTPenter and confirm the password to create a new account.
Step 3: At the main screen of the application, select "More Widgets" -> "Mobile Widgets" -> "Register information".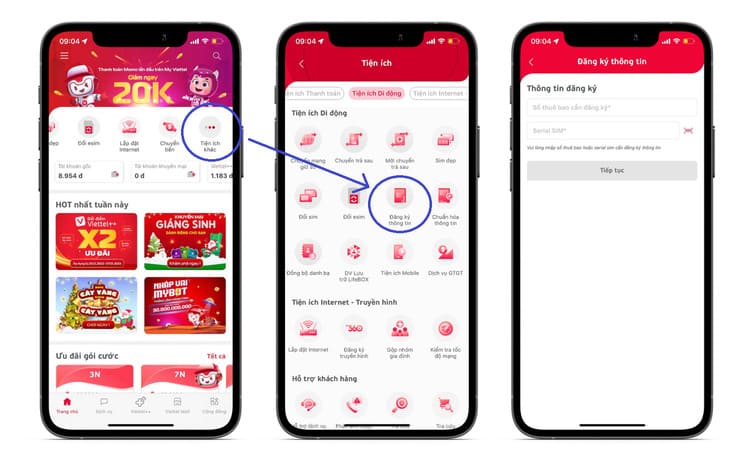 Step 4: Enter the phone number you want to register, Serial sim in each corresponding box and then select "Continue".
Step 5: You take your ID card front and back, and scan your face.
Step 6: Next, you select the box "I hereby certify that the above information is completely correct" and "Sign the confirmation" to sign a personal signature. Finally, click confirm to complete.
That's it, you just need to wait for My Viettel to approve the profile.
Sims Mobifone
Step 1: You download the application My Mobifone here. Then log in to the app.
Step 2: Select item "Other" => "Subscriber Information". Check if your subscription is genuine or not. If not, go to step 3.
Step 3: Select "Register information". Here, you just need to take a photo of the front, back, portrait and other relevant information. After filling in all the information, press the . button "Commit" then sign on the screen and finally press "Continue" to complete.
So that's it then. Now you just need to wait for Mobifone to check your profile information and notify you as soon as possible.
Sim Vinaphone
Step 1: Download the app MY VNPT here.
Step 2: Log in to an existing account, if you do not have an account, register according to the instructions of the app.
Step 3: In the application home screen, select "Subscriber information" => "Personal information" Then fill in the information requested by the application. Then the system will send the OTP code to your phone, you just need to enter the correct OTP code and move on to the next step.
Step 4: Select the document you want and then take a photo of the front, back, and face.
Step 5: Check the information again and press "Confirm".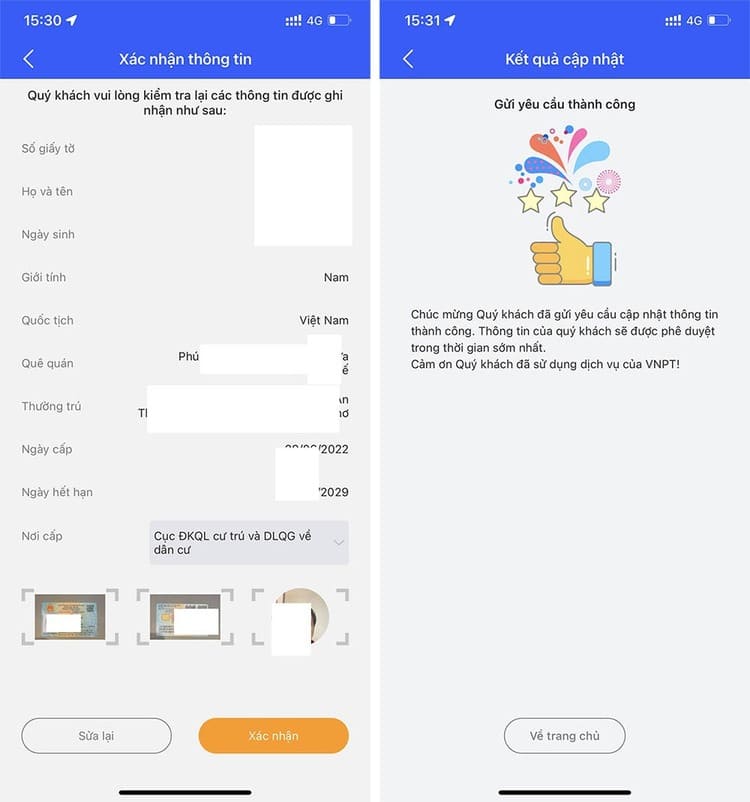 So you have successfully registered the main sim. Now you just need to wait for the system to check your records and respond back to your phone number.