How To Read Facebook Messages But Not Now Viewed

Many people often feel quite frustrated when sent messages have been viewed but there is no reply. This causes a lot of trouble and unnecessary quarrels and anger. How to limit the above situation?
Join the channel

Telegram

belong to

AnonyViet

👉 Link 👈
The following small trick will help you to be able to read the message silently but not let others know, which means you will have more time to find the right answer.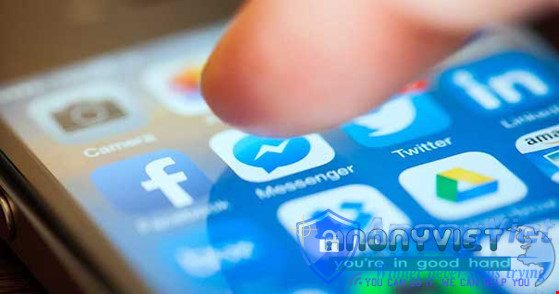 How to read Messenger messages silently not seen !
– Step 1: First, install the utility FB Chat Privacy for Chrome browser (Coc Coc, Yandex, Opera…) at address https://goo.gl/MhZyYUpress Add to Chrome > Add extensions.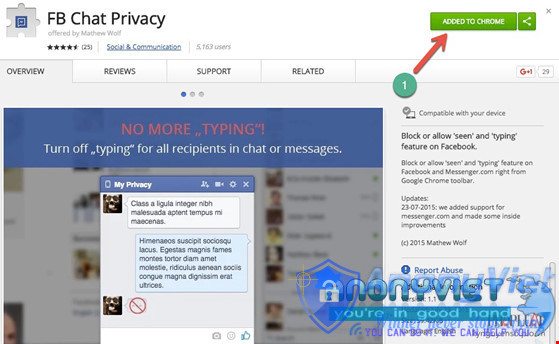 Install FB Chat Privacy extension for Chrome browser
– Step 2: Once done, just go to Facebook or Messenger, click on the widget's icon in the upper right corner and activate the option Block "see" feature (blocking "watched" or "seen").
If you don't want others to know you're typing a reply or comment, please tick the box Block "typing" featurethis will disable the "…" icon in the chat window.

Disable the "see" or "see" feature on Messenger
– Step 3: When finished, you can completely read the message silently and send a reply without your friends knowing.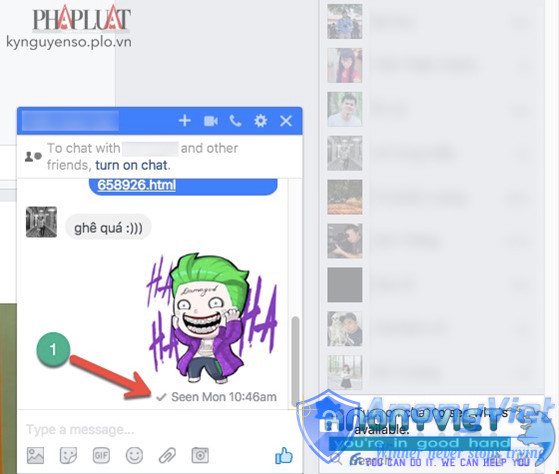 Measures to help reduce annoyance when using Facebook Messenger
Beyond utility FB Chat Privacyreaders can install some other extensions for the browser such as Unseen (https://goo.gl/JUkluH) or J2TeaM Security(https://goo.gl/AGxtSL) developed by a Vietnamese programmer.
If you find it useful, don't forget to share the article for many people to know
Thank you very much and please like fanpage to update useful articles 1