INSTRUCTIONS for rubbing Garena INFORMATION
Required:
-. Most recent 5 champions, 5 skins and 3 card recharges
? Someone asked: Did you forget?
Rest assured, there is a workaround now:
Join the channel

Telegram

belong to

AnonyViet

? Link ?
5 generals: log in acc to GAS, at the moment of alliance, click on the moments tab, scroll up and down to see the 5 champions you bought most recently (If you see 2,3 generals, then plow money to buy 2.3 more generals Cheap enough for the 5 most recently bought generals)
5 skins: go to GAS and consider it similar to looking at the most recently bought champion (If you can't find the 5 most recently bought champions, check the card recharge history)
Last 3 days to top up the card: Go to garena.vn, log in acc and then go to change the region to international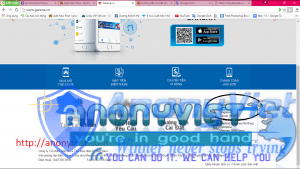 Six cities http://intl.garena.com/all_transactions see the card recharge history, check the transaction time (Tip: the day you top up the card is the day you buy the skin, hey, no idiot has loaded the card to buy the eye model yet)
Finishing the ingredients Now to the method, 2 ways:
C1. Call the switchboard directly: 19001282 (press 2), then ask it to help you with your email / phone number, then it says read it, read 5t, 5 most recently bought skins and 3 most recent recharge days (both hours, minute)
-Tip: Called at around 21:40 (at that time the support team was on break recently, it was crazy to ask 5t and then deleted)
C2: There are 2 ways here
Log in the acc you want to delete, go to hotro.garena.vn-> online chat, it appears the main board:
-So Phone: enter your phone number
-Service needs support: game account support
Message -Message: Hi, I need to delete my registration email, acc's phone number, can you help me?
If that's the case, then hit 5 generals, 5 skins, the most recent 3 days of loading, it will behave itself if it asks anything more.
By: Duong Cong Kien