The social network Facebook is one of the largest communication platforms in the world, with over 2.9 billion monthly active users. The platform allows users to create personal profiles, share content such as photos and videos, connect with friends and family, join groups and pages, and interact with other users through likes. , comments and messages.
Join the channel

Telegram

belong to

AnonyViet

???? Link ????
One of Facebook's favorite features is that users can post videos about their personal lives to attract interaction. Most of the videos posted on the platform are carefully invested and processed for the purpose of sharing, connecting and entertaining viewers.
Downloading videos from Facebook is a simple process that can be done using a variety of tools and techniques. In this article, we will discuss the method to download videos on Facebook and give you step-by-step instructions on how to do it.
Step 1: Go to Facebook and select the video you want to download
Step 2: Choose a suitable Facebook video downloader.
On the market today there are several online video download sites that you can use to download Facebook videos. These sites work by extracting the video's URL from the Facebook page, then allowing you to download the video in a variety of formats.
One of my top picks is FSave.
The app is designed to help you download videos from Facebook quickly and easily. With fast download feature, you can download videos in seconds and watch them without waiting too long. This is useful when you want to save your favorite videos for later viewing.
FSave also supports downloading Facebook videos on various resolutions and formats. You can choose the resolution and format you want to download and our app will automatically convert the video according to your choice. FSave helps you Render and merge videos in Full HD -> 4K quality. This very few websites can do.
This application also supports downloading Facebook videos without registering or logging in to any account. This helps you to completely protect your personal information and save time.
You can access https://fsave.io/vn to experience the website and continue with the next steps.
Step 3: Copy the link of the video to download by Clicking on the … icon at the top of the post.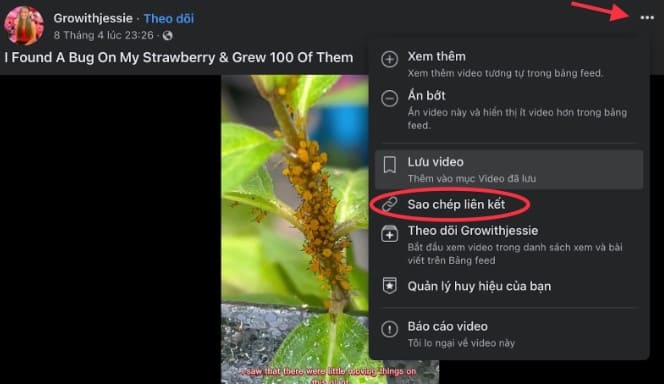 Step 4: Paste the copied link into the toolbar of FSave. Select Download and wait for the web to process.
Step 5: Select the appropriate resolution to download the video.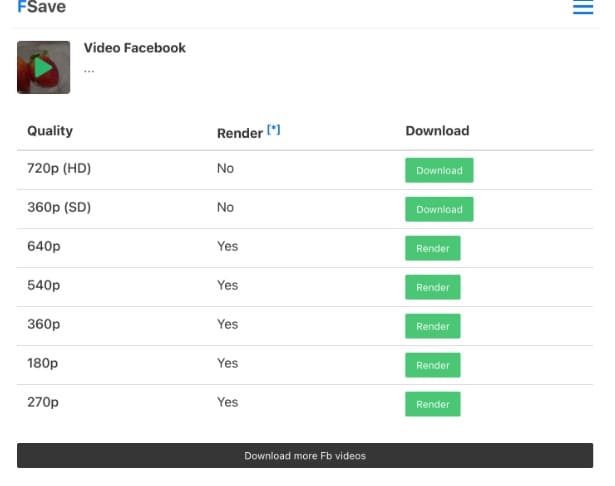 Try the FSave experience to download Facebook videos quickly, simply & completely for free.