Computer viruses can come from anywhere – even removable storage devices. When the USB is infected, the virus will find a way to spread on your computer. It will be activated thanks to the built-in Windows function called AutoRun. Fortunately, there is a way to disable this feature. In this article, AnonyViet will show you how you can remove Hidden Files Virus from USB using CMD and protect your computer from viruses in the future.
Join the channel

Telegram

of the

AnonyViet

? Link ?
What is AutoRun?
To learn how to remove Hidden File Virus (shortcut virus), you need to know what AutoRun does and why it does it.
Windows launches a file named autorun.inf when external devices (USB, memory card, CD, DVD, SD card) are plugged into the computer. Features like AutoRun are designed to improve the PC experience.
In most cases, Windows will help non-computer savvy people quickly open storage devices each time they attach to the computer, instead of having to manually click repeatedly to open the data.
An example of Autorun's utility is CDs when connected to a computer. Each CD can have an autorun.inf file so that the music player immediately plays the music for you, without any extra work.
How does Virus Shortcut (Virus Shortcut) work?
Unfortunately, the AutoRun feature has been abused to spread Viruses. AutoRun feature can open multiple files in USB at the same time. A virus from a USB can be appended with an executable to the autorun.inf file so that both will launch at the same time. This means that Windows basically automatically activates the Virus in the USB using the AutoRun feature.
What the virus does will depend on what it is programmed with. Some are known to add what is called a keylogger to your system. This will allow hackers to track your keystrokes to steal personal information like passwords and banking information. In Vietnam, most USB Viruses will hide files, create a virus that fakes the folder's icon. When mistakenly opening the Virus, other USBs plugged into the infected machine will have the file hidden, or encrypt the existing file. Deleting virus hidden files is also quite simple.
Turn off AutoRun feature
Although AutoRun is a great feature, turning it off may be the best way to prevent autorun.inf files from infecting and hiding files on your usb.
Here are the steps you should follow to turn off Windows AutoRun to delete hidden file viruses:
Access to Settings (Windows + I) > Devices > AutoPlay.

Disable AutoRun by converting switch to position OFF.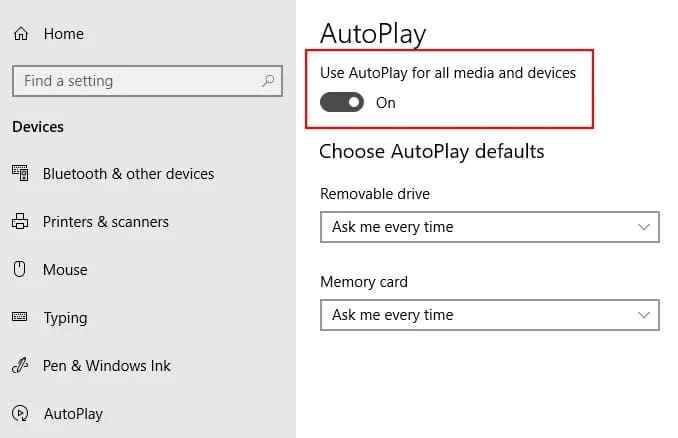 Note: You can also use drop-down menu to choose the default action when you attach a storage device to your computer
Delete the file AutoRun.inf
If you suspect that your USB has a virus, you need to delete the file autorun.inf to prevent the virus from being activated.
Remove virus hidden files using CMD
Here's how to delete the autorun.inf file by running CMD aka command prompt:
Open Run and type CMD to open Command Prompt.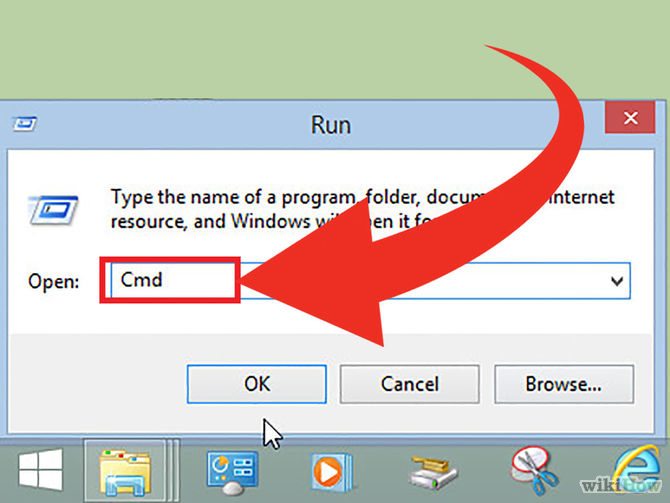 Type the letter of the USB drive (Example: "F:" or "G:" without quotes), press Enter
Type command ATTRIBUTE -H -R -S AUTORUN.INF and press Enter

Type command DEL AUTORUN.INFand press Enter
Delete with Windows Explorer
Here's how to delete files autorun.inf equal Windows Explorer:
Open Windows Explorer (Windows + E).
Open the USB drive found on the left panel. This action will show you the contents of the USB.
Select autorun.inf from the list and press To clear. If you don't see it, click Menu View, Check Hidden Items to show hidden files.

Deleting the autorun.inf file through either of the above two methods will help protect your computer from USB Virus. However, you should use antivirus software to scan the USB drive before opening the file. This is the most necessary measure to delete virus hidden files.