In this article, I show you how to emulate NINTENDO game play on Android devices. This way you can go back to your childhood with the legendary games on NINTENDO machines in the past. Now I will guide you through the specific steps with illustrations.
Join the channel

Telegram

of the

AnonyViet

? Link ?
Note: To play the Game emulator, your phone must be running Android operating system. Along with that, the machine must also have a good enough hardware and enough capacity to play. For older generation Android devices or weak hardware (not for gaming), you should not try. Because it will greatly damage the life of the machine !!
Play NINTENDO Game Emulator directly on Android
To be able to emulate NINTENDO's gaming environment, you must get the help of a 3rd party. You must use a software to create a virtual environment like that to run the game. The software that I will use today is Nostalgia.NES. You can download it at the direct link from CHPlay below.
There will be 02 supported versions, free and paid
If you want to use the Pro version (paid version) without spending money, you can download your activated version.
The Pro version will be removed all ads, you will not be harassed by ads when using. Helping you to experience the Game better and without interruption while playing. The Pro version I shared above is the one that has been purchased and then re-uploaded, so there will be no virus. You can comfortably experience it without spending money anymore!!

Version Pro purchased and shared with you.
Download and install as usual. And if you can buy it yourself on CHPlay, the better because everything will be installed from the Store. Next is the guide to using the Nostalgia.NES application to play the game NINTENDO.
User manual Nostalgia.NES
You must have the Game files in the ROM format of that game to be able to emulate the NINTENDO game. Below is the ROM file of the games I have compiled for you. You just need to download and use it !!
After downloading, you proceed to extract the downloaded file SD card memory or machine's memory all okay. After decompressing, please Open the App Nostalgia.NES installed on the machine. When opening the app, it will automatically Load the ROM Game Files on your device.
Now we will proceed to set up the application a bit before using it. Press ellipsis in the upper right corner of the application to enter the system settings area.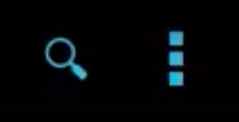 Section Emulation Quality you choose Hign to be able to experience the Game in the best environment.
The remaining options have been defaulted to be compatible with all types of machines. You can customize it as you want… But in my opinion you should leave it in the default state because it has been optimized for all models.
Some pictures were taken from my camera.