I will show you how to create an "immortal" folder that cannot be deleted, copied, moved or renamed. This is not a super skill but just a few small tricks with windows. It's easy to do, but not everyone knows how to do it!
Join the channel

Telegram

belong to

AnonyViet

? Link ?
Instructions to create an immortal folder on Windows
First, open the Run dialog box by pressing the keyboard shortcut Windows + R. Then type "cmd" and press Enter to open the Windows command window (as shown below).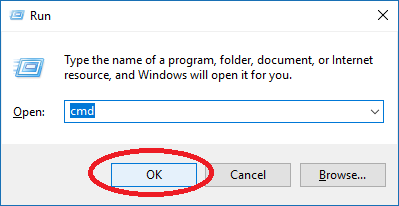 On the interface of the cmd window, enter the command desktop cd and press Enter. This command means that you will apply the next command lines on the main screen of the computer. In other words, we will create a folder on the desktop.
You can also create this folder on drives. For example, to create a folder in drive D, you enter cd D:. Note that you cannot create a folder in C drive.
Next, create a directory according to the command structure: md [Tên thư mục]\. I will create a folder named "aux" by typing in md aux\ then press Enter.
And here are some directory names you can use as an alternative to aux: con, PRN, CLOCK$, NUL, LPT1, LPT2, LPT3, LPT4, LPT5, LPT6, LPT7, LPT8, LPT9, COM1, COM2, COM3, COM4, ​​COM5, COM6, COM7, COM8, COM9.
Since these are private names, we cannot delete or edit them in the usual way once we have created the folder.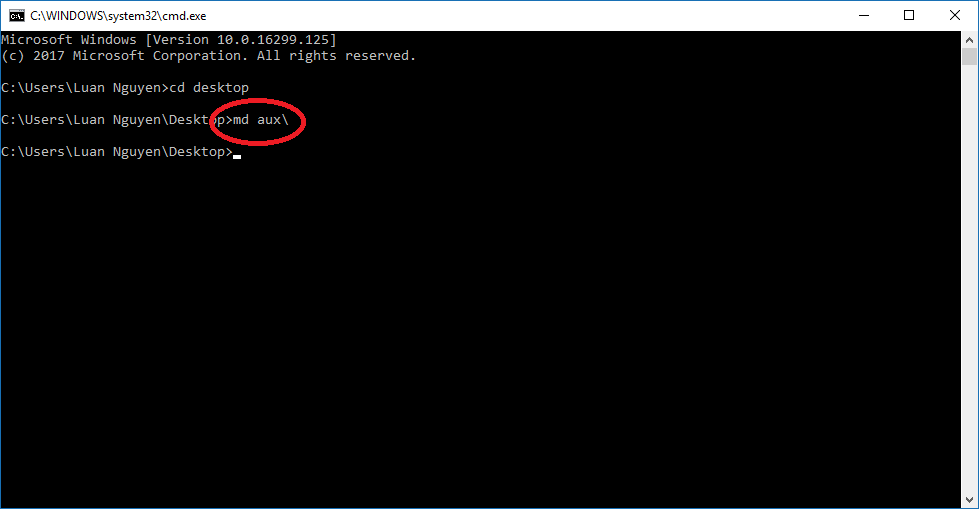 As you can see, this time off screen desktop folder appeared aux . If you don't see the folder, right-click on the screen and click Refresh Please.
Check
You can check, this folder cannot be deleted, copied, moved or renamed at all. One note that you should be careful when renaming. When performing a name change, and writing a new name in, it cannot be changed. An error window will appear on the screen Rename like the photo below.

To delete a folder, enter the command rd aux\ in cmd to delete. If you post another folder name, just follow the command rd [Tên thư mục]\ okay okay.
Recently, I have guided you to create an "immortal" folder on Windows.
GOOD LUCK.