Internet access speed will be greatly reduced when the fiber optic cable is broken. But you can still improve the situation with simple tips. Although simple, it will bring a suspicious effect to help you improve the transmission better.
Join the channel

Telegram

belong to

AnonyViet

? Link ?
I will guide you on how to do it Windows 10. However, for platforms Windows else you can do the same.
Instructions to increase Internet access speed
Right-click the network connection icon on the Windows 10 Taskbar. Then select Open Network & Internet settings (As picture below).
Then choose Network and Sharing Centerr.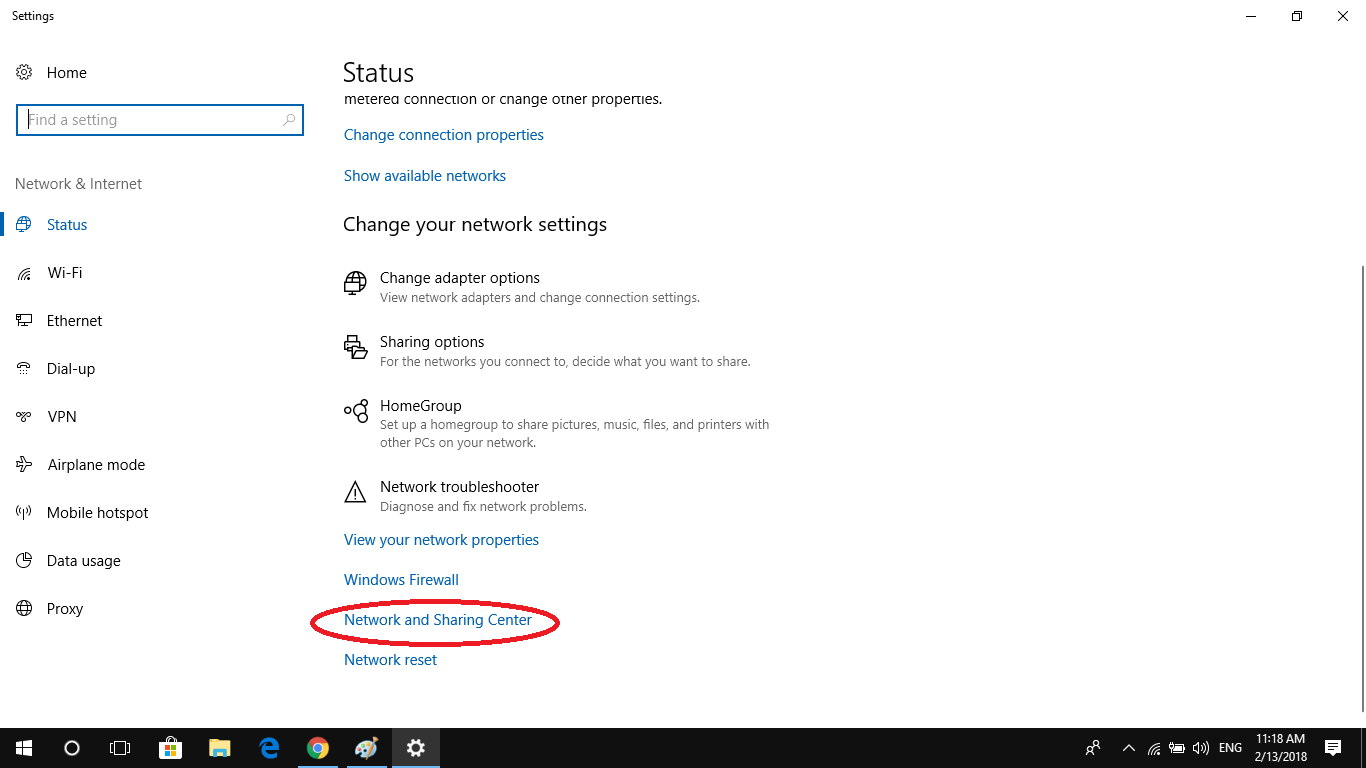 At the window Network and Sharing Center. You choose Change adapter settings (Right side of the window).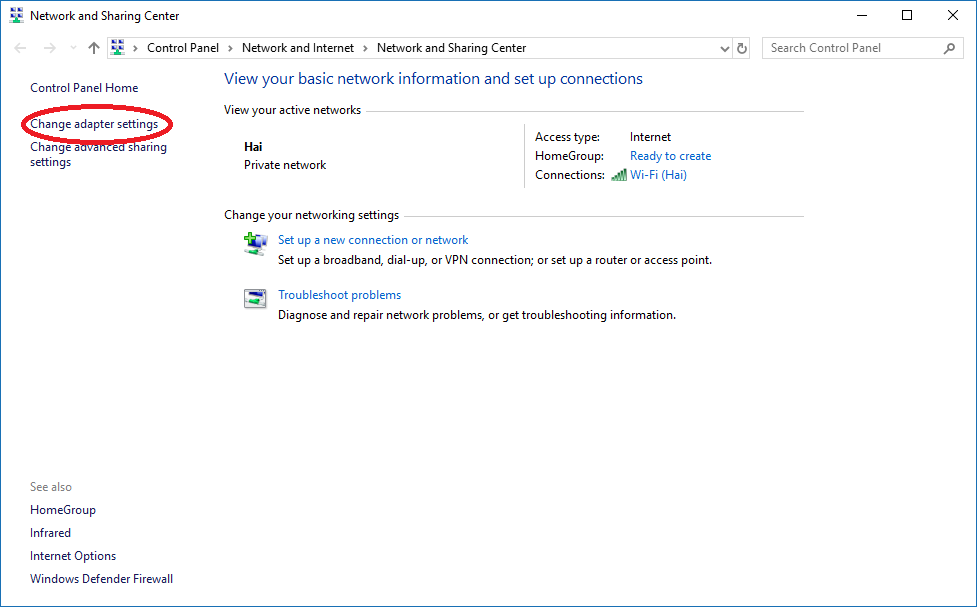 Then you will see the window Network Connections appear. Right click on the connection type you are using. If you have a direct wire, choose Elthenet, if you use wifi, choose Wi-Fi. Select on properties Properties as in the photo.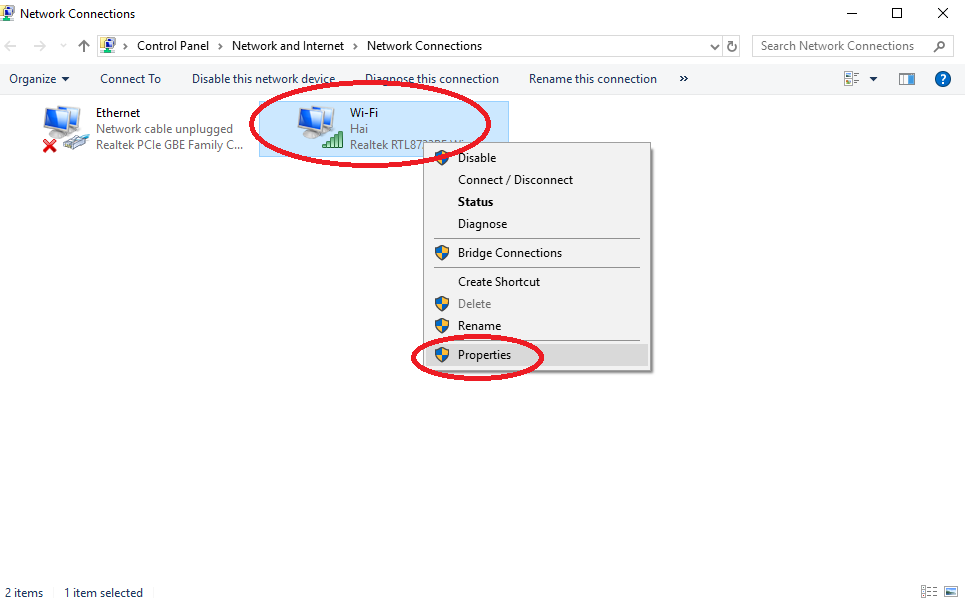 Select line Internet Protocol Version 4 (TCP/IPv4) and press Properties: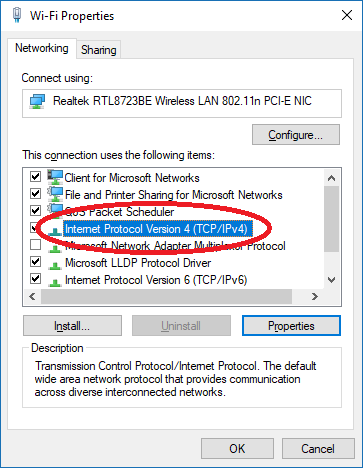 Check Use the follwing DNS server addresses and fill in 2 boxes Preferred DNS server and Alternate DNS server To be:
Preferred DNS server: 203.119.8.106
Alternate DNS server: 203.119.36.106
In addition to the DNS address above, you can refer to the list of the most stable DNS below.
Google DNS
8.8.8.8
8.8.4.4​​
DNS Singapore
165.21.83.88
165.21.100.88
DNS VNPT:
203.162.4.191
203.162.4.190
DNS Viettel:
203.113.131.1
203.113.131.2
DNS FTP:
210,245.24.20
210,245.24.22
DNS OpenDNS
208.67.222.222
208.67.220.220
DNS Norton
198.153.192.1
198.153.194.15​​
DNS Verizon
4.2.2.1
4.2.2.2
4.2.2.3
4.2.2.4
4.2.2.5
4.2.2.6​
DNS Dnsadvantage
156.154.70.1
156.154.71.11
DNS NetNam
203.162.7.89
203.162.6.71
203.162.0.181
203.162.0.24
203.162.2.2
203.162.7.131
203.162.1114
203.162.7.89
203.162.77​​​​​​
DNS VNNIC
203.162.57.105
203.162.57.107
203.162.57.108​
DNS Hi-Teck
209.126.152.184
216.98.138.163
209.126.152,185​
Next
By default Windows have retained 10-20% of the network speed to use for the update Windows. To get that 10-20% back, you can do the following:
You press the key combination Windows + CHEAPgo to Run and fill in gpedit.mscpress OK
Window Local Computer Policy Editpor open.
In the folder Computer Configuration select Administrative Templates choose next Network and then select QoS Packet Scheduler.
At the window QoS Packet Scheduler on the right, double click on the text Limit Reservable Bandwidth:
In the window Limit Reservable Bandwidthalthough this mode sets Not Configured But actually Windows have kept 10-20% your network capacity, please choose Enable.
Then in the Options you choose Bandwith limit (%) and select the value 0.
Finally the way you press OK to save the settings.
Then close all the windows and enjoy the results.
Good luck