Windows tends to slow down over time. Your computer became slower or suddenly stopped working a few minutes ago. There are quite a few reasons for this. But don't worry, Anonyviet will bring you 10 solutions to help speed up your Windows.
Join the channel

Telegram

belong to

AnonyViet

? Link ?
For all problems, reinstalling Windows is probably the best solution. It can fix quite a few problems and is faster than fixing them yourself. This method is only for those who are diligent and very time consuming. And if you are determined to reinstall Windows, read this article this paragraph.
Turn off software that takes up resources
Your PC is running slow because it is using up its performance. If it suddenly runs slow, for example, a certain program is using up 99% of your CPU resources. Or, an application could be taking up memory and using a large amount of memory, causing your PC to fail at fulldisk. Also, another application can use the disk a lot, causing other applications to slow down when they need to load or save data to the disk. These software hinder our Windows acceleration, so it is necessary to exclude them.
To turn them off, open Task Manager. You can right click on the taskbar and select "Task Manager" or press Ctrl + Shift + Esc. On Windows 8, 8.1 and 10, Task Manager has upgraded interface and colors. Click on the titles "CPU", "Memory"and "Disk" to sort resource-intensive apps
Best. If any application is using too many resources, you can close it normally. If you can't, select it in Task Manager and press "End Task" to force it to close the program.

Close the program in the system tray
Many programs tend to run in the system tray, or in the notification area. These software are usually enabled when Windows starts and runs in the background, but they are hidden in the system tray. Click and the up arrow icon on the taskbar. Next right-click any apps you don't want to run in the background and close them to free up resources.
Disable Startup Programs
Startup programs are programs that start with Windows. Better yet, disable those apps to save memory and CPU, and speed up the login process.
On Windows 8, 8.1 and 10, there is a startup manager in the Task Manager that you can use to manage your startup programs. Right-click on the taskbar and select Task Manager or press Ctrl + Shift + Esc. Click through to the Startup tab and disable the apps you don't need. Windows will tell you which applications slow down your startup the most.
Reduce effects to speed up Windows
Windows uses a lot of effects, and those effects can slow down your PC. For example, Windows can minimize and maximize windows instantly if you disable associated effects.
To disable the effect, press Windows + R, type controlgo System and Security > System > Advanced System Settings (on the left) > Settings (under Performance). Select "Adjust for best performance", or choose "Custom" and turn off the effects you don't want to see. For example, uncheck "Animate windows when minimizing and maximizing" to turn off the minimize and maximize the window effect.
Clean your browser
Is your browser getting slower and slower over the years? Then use as few utilities as possible. These extensions slow down the browser and cause it to use more memory. Browser is also one of the causes of slow PC, we need to clean it up to speed up your Windows.
Go to your add-ons manager and remove the add-ons you don't need. You should also consider turning on click-to-play plug-ins. This feature will not display the images on the web page, they are only downloaded and displayed when you click on it. So the browser will save quite a bit of memory and CPU.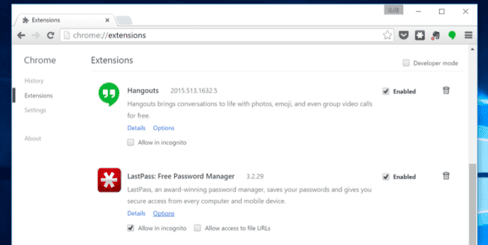 Scan for Malware and Adware
One of the reasons your computer slows down is malware and adware. They run in the background and use up your resources, slowing down your computer significantly. Sometimes these software interfere with your web browser to track and add ads.
To be on the safe side, scan your computer with an anti-virus program. You can use Malwarebytes. This software blocks many other programs that try to install on your computer through the original program. For example: When you are installing software A, it will suggest you to install software B or not.
Freeing the drive
If your hard drive is almost full, your computer may be much slower. Follow this guide to free up storage space on your PC. You don't need any third-party software – just running the Disk Cleanup tool included with Windows can help quite a bit. Or you can use Advanced SystemCare 13 Pro.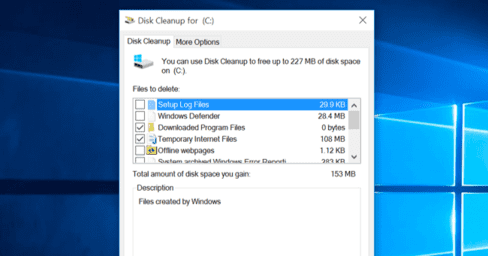 Defragment hard drive
Defragmenting your hard drive is a bit unnecessary on current versions of Windows. Windows will automatically defragment the hard drive by running in the background. Windows automatically optimizes them – and that's fine.
You shouldn't worry about frequent defragmentation. However, if you've saved a lot of files to your hard drive, e.g. copied game files up to several gb – those files may become fragmented because Windows can't handle defragmenting them. In this situation, you can use hard drive defragmentation tools.
Uninstall software you don't use
Open Control Panel, find the list of installed programs, uninstall the programs that you don't use. This can speed up your PC, as those programs can run in the background, autostart, system services, etc. are all things that slow down your PC. It also saves space on your hard drive and improves system security – for example, you definitely don't need to install Java if you're not using it.
You can use Uninstall software for complete deletion.
Reinstall Windows
If the above methods do not improve the condition of your PC, then we must resort to the last resort, which is bold and a bit time consuming. But extremely effective in speeding up Windows is reinstalling the operating system.
On Windows 10 it's easier than ever to do this. You don't need devices that support reinstalling Windows. Instead, you can simply use the "Reset your PC" built into Windows for a completely clean new system. This is similar to reinstalling Windows, it will wipe your programs and keep your files.
If your PC is still using an HDD, upgrade to an SSD for a significant performance improvement. In an age where most people rarely feel the power of CPUs and GPUs, SSDs provide the most discerning performance experience.
Collaborators: Kiet Pham