Midjourney Currently, users have to pay to be able to use it, but there is a way to help you experience it completely for free. Let's find out right through the article below!
Join the channel

Telegram

belong to

AnonyViet

???? Link ????
About Midjourney
Midjourney is a creative and fun tool for art and artificial intelligence lovers. It allows you to create unique and beautiful images from the ideas in your head.
To use it, you need a Discord account and join our server Midjourney. You can then use the /imagine command to enter keywords that describe the image you want to create. Next, Midjourney will automatically generate four images from the keywords you enter and can edit, create variations, …
You can use different syntaxes to adjust the style, color, size, and details of the image. In short, this is a unique and interesting tool that helps you create unique and exquisite works of art.
How to use Midjourney for free to draw AI pictures
Step 1: Access the Discord link HERE to join the discord server of the community "Living with AI"
Step 2: Go to #mid-journey-help, use the syntax /midjourney, then enter a description of the image you want to draw
For example: /midjourney potrait of woman, cyperpunk, 8K, I get the following result: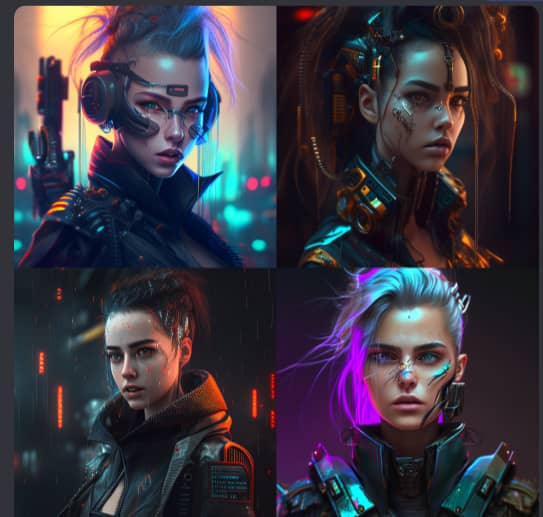 In case you have an idea but don't know how to implement it into an English promt, you can use the /idea command
Example: /idea house of candy
Wait a few minutes, the system will give you some suggestions about photo styles that you can refer to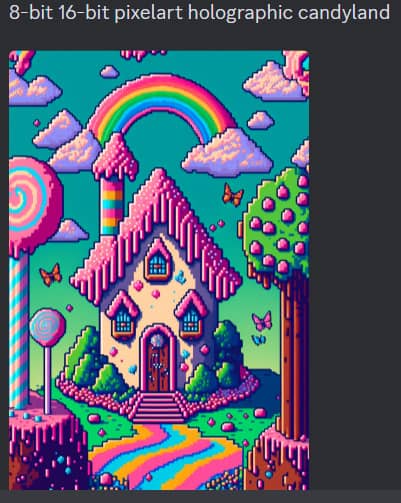 For now, this only helps you experience the divine photo maker of MidJourney in a free way. Other features such as Upscale or Variation cannot be used.
When I test, the system is not very smooth, sometimes it can't be created, so you can try again and again!