Blocking comments by keywords is an outstanding feature added by Facebook in the recent update. With this feature, users can easily block comments containing certain words, phrases, and emoticons. Or some offensive or disturbing words in your article. However, because this is a test version, it is only available on the Facebook Web version at this time.
Join the channel

Telegram

belong to

AnonyViet

👉 Link 👈
Today, AnonyViet will guide you to turn on the feature to automatically block offensive comments. And it affects your personal page.
How to block offensive comments by keywords on Facebook
To use the feature to block comments containing "banned" keywords in articles. Please follow these steps:
First, log in to Facebook, click on the section Setting.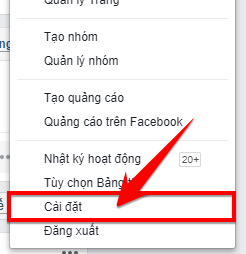 Step 2: On the Settings page, click select Timeline and tagging in the menu on the left side of the screen.
Step 3: Here it will list the account settings. Now find the item Hide comments containing certain words from your timeline. And click Edit to turn this feature on.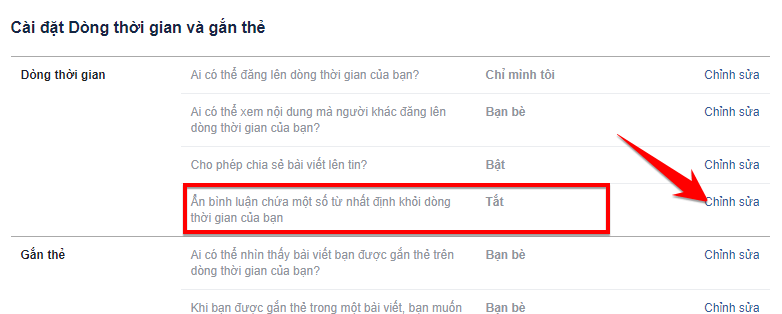 Step 4: Here, you can add words or phrases that are offensive and do not want to appear. And finally press Save changes to save the settings.

Summary of the article
Thus, AnonyViet has shown you how to block offensive or annoying comments by keywords. This is an extremely useful feature for users of this social network. For users who are often offended or bullied, this is their lifesaving feature. It will help you control comment content in many places such as: News Feed, Group, Fanpage,… A better way.
N1412.