Just now, Tiktok played big because of launching an extremely attractive feature that helps you make money from inviting friends. Specifically, when you refer friends with the referral code provided by Tiktok and meet the conditions set by Tiktok, you will receive 165k in commission. Not stopping there, for each account, you will refer up to 10 people, so the total amount you will receive will be 1,650,000 VND. Too attractive, right?
As far as I know, this is a referral program to attract more new users, increase market share in Vietnam, to compete with other big competitors like Facebook. One thing to keep in mind if you want to join this program is that you must be over 18 years old. Currently, the program is only available in Malaysia, Philippines, Thailand and Vietnam.
The conditions for receiving the bonus are also clearly stated by Tiktok: The referred person must create a new account and enter the invitation code of the referral account. New account is an account registered using a phone number or email that has never been on Tiktok. After entering the invitation code, the referred person must surf Tiktok for 30 minutes within 10 consecutive days to receive 165k or 140k (depending on the account).
You can read the terms and conditions of the program to know more about new account regulations and specific conditions for referrers to receive commissions from Tiktok. This policy is also to tighten and limit fraud cases, creating mass accounts to earn more money for yourself. The limitation is that but there are also many ways for you to create multiple accounts and join that program :v.
How to get 1,650,000 VND from the hottest Tiktok
Step 1: You go to Tiktok and click on your page. Then tap the yellow icon at the top left.
Step 2: You copy your invitation code. My invitation code is BC1795362.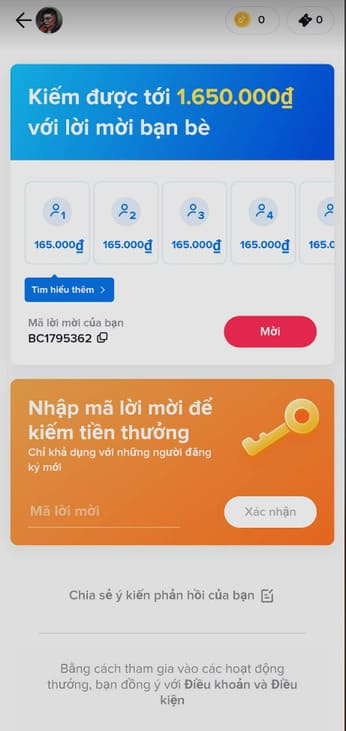 Step 3: You enter your invitation code in your new account and press "Confirm".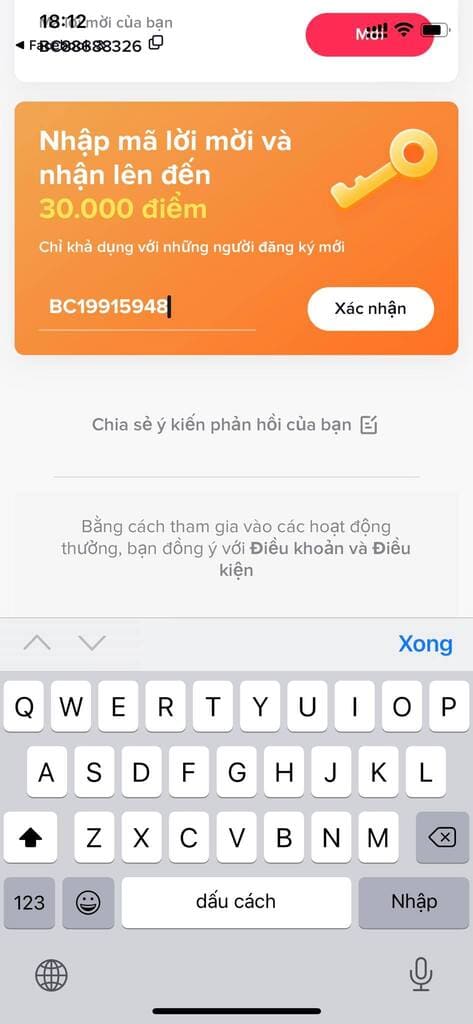 Step 4: So you have successfully entered the invitation code.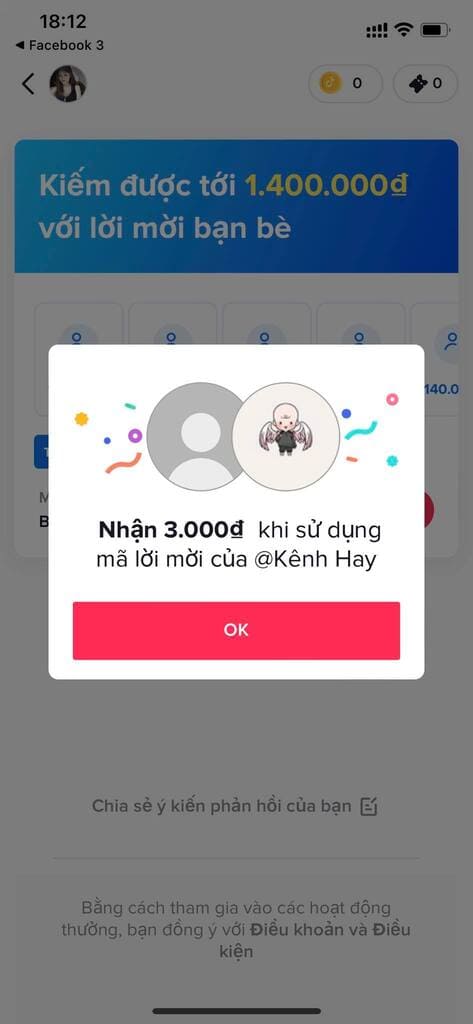 When you refer the first user, you will receive 3,000 VND. As I said earlier, in order to receive 165k, the referred person must surf TikTok for 30 minutes within the next 10 days.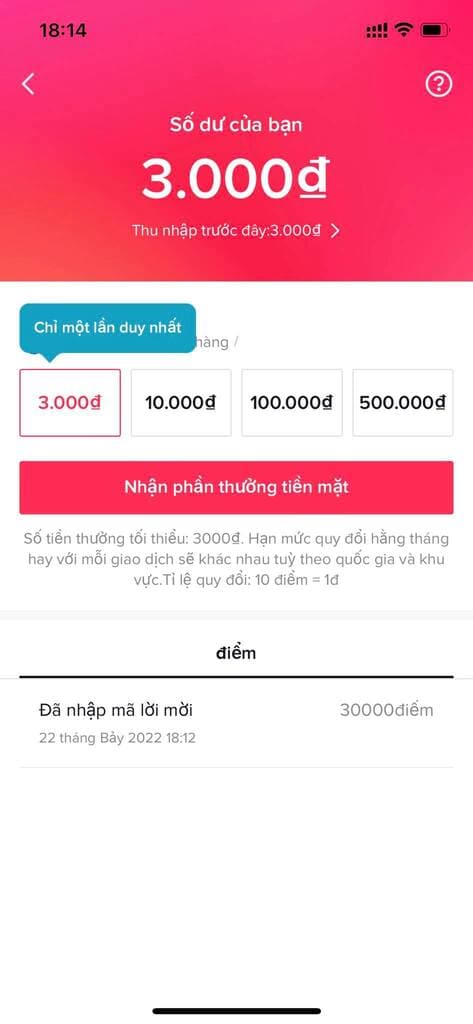 When you want to withdraw money, it will also be extremely easy. You can withdraw money by linking your bank account.
If you still don't know how to withdraw money, when I have accumulated enough VND 1,650,000, I will write a tutorial on how to withdraw money on TikTok. If anyone has tried it successfully, please let me know in the comments.
In addition, you can also make money in many other ways in the free money series here Please.