iOS 17 is the latest version of Apple's mobile operating system, bringing many new features and improvements to iPhone users. In this article, AnonyViet will introduce the highlights of iOS 17 as well as the supported devices!
Join the channel

Telegram

belong to

AnonyViet

???? Link ????
What is iOS 17?
iOS 17 is the latest version of the operating system for Iphonewas announced by Apple on June 5, 2023. The outstanding features of iOS 17 can be mentioned as:
Improved calling, FaceTime, and messaging experience
Easier sharing with AirDrop
Smarter input
New experiences with Journal and StandBy
The unique features of iOS 17
Journal – Virtual diary for life
iOS 17 will come with a new application – Journal – a kind of virtual diary that allows users to record their thoughts and feelings by writing, recording, adding images, sounds, .. , you can mark events and moments and important in life.
Apple Maps Offline – Use maps without internet
iOS 17 brings a new feature that many users are sure to appreciate – the ability to use maps and navigation even when you have no internet connection.
Apple Maps will be available offline in iOS 17. You can get turn-by-turn directions when using different modes of transportation even if you don't have an internet connection.
Check in – Notice when going out to get home safely
Check in Safely will automatically notify friends and family members when you're home.
Moreover, if you don't come home at the time specified by you, it will check if you are ok. If you do not respond, it may send your location details to specific contacts.
Find information from any image/video
You can find information about any image using the "info" button. Alternatively, you can pause a video and then press the "info" button to learn more about the audience in that video.
Photo Stickers – Create stickers from any image
You can convert the image into a sticker or even an animated sticker if you have used Live Photo. Then you can also add some effects like Shiny, Puffy and Comic to make the sticker more alive.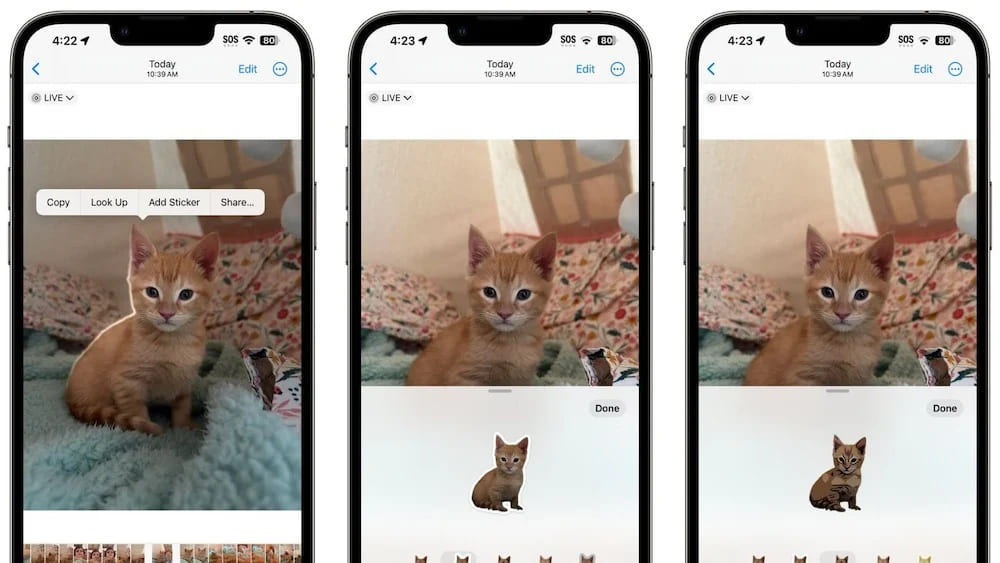 StandBy – Convenient desk clock and phone
With the StandBy feature, all you need to do is plug your iPhone into the charger and place it horizontally or in landscape view. The entire iPhone screen will then be turned into a smart screen that can display everything from the time (like an alarm clock) to the calendar, photos, and more.
NameDrop – Very simple sharing of personal information
This feature is predicted to become as popular as the legendary AirDrop because it has the ability to let you exchange contact information with another person (also using an iPhone) just by bringing the two devices together. Too simple right!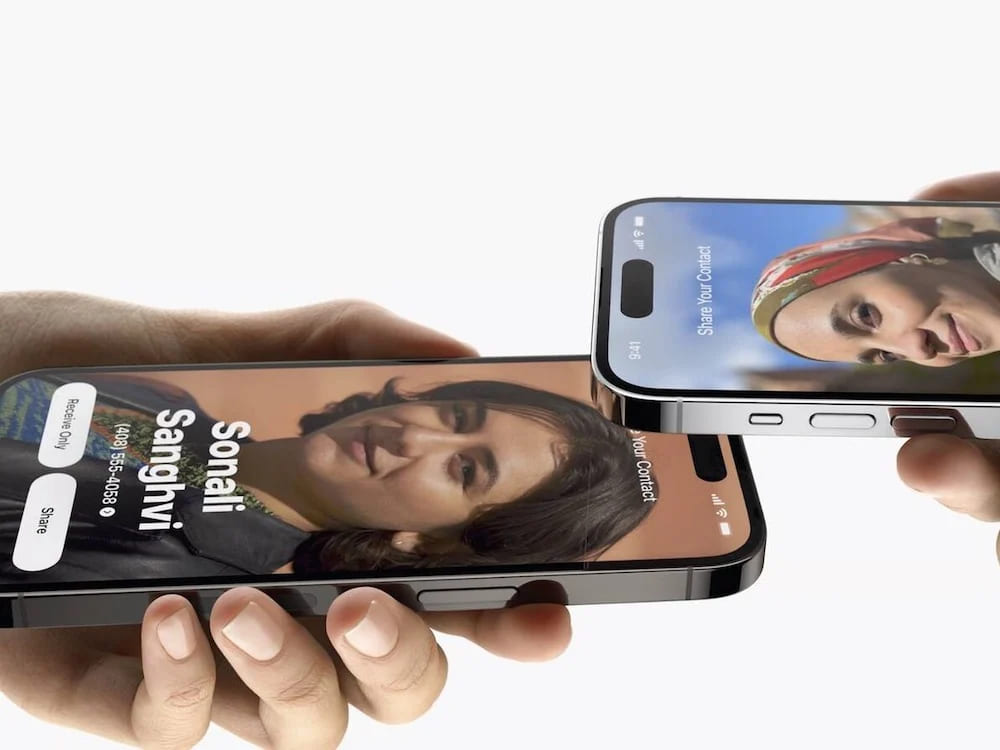 You can choose the emails or phone numbers you want to share with others
SharePlay – Share screen with nearby device
Not only communication, but you can also screen share content like music and videos, games when bringing two phones running iOS 17 together.
Contact Posters – Customize impressive contact pictures
Contact Posters is a tool for you to customize your image and name when calling other iPhone users. You can choose your photo or Memoji, change the font, color, and background of your name, and create a unique full-screen photo when you're on a call.
Contact Posters are also integrated with third-party calling apps and synced with contact information across other apps like FaceTime and Messages.
Live Voicemail – Voice messages as text
This is a feature that allows you to see the transcription when someone leaves you a voice message. You can view the text of the message on the lock screen or in the Phone app, and then decide if you want to hear it again.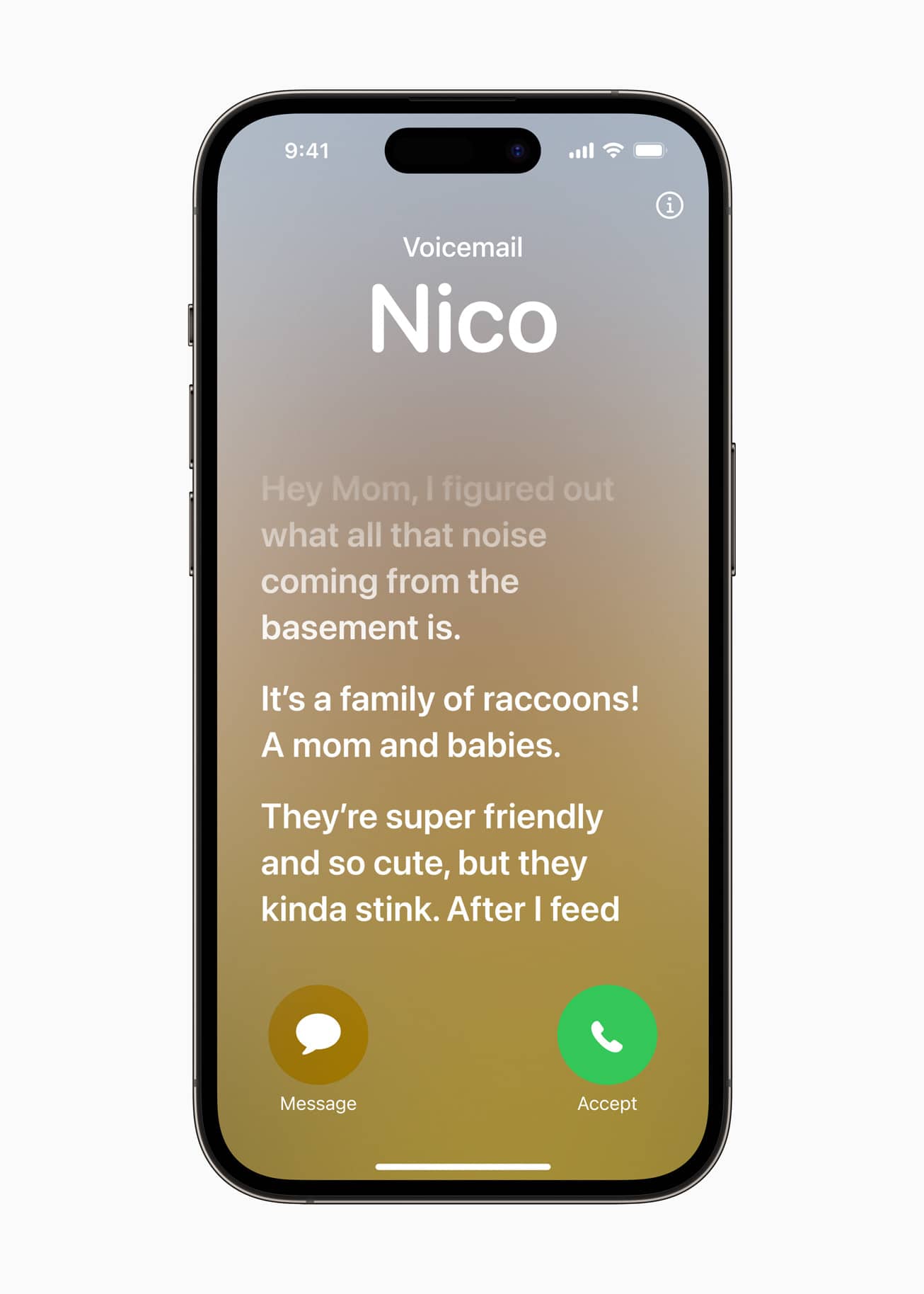 If you want to chat live, you can also pick up the phone while the caller is talking. Live Voicemail uses the iPhone's Neural Engine to transcribe messages on the device, and importantly, it will not send data to Apple's servers, ensuring user privacy.
Notify sensitive content
Users will receive a warning when they are about to view what the operating system detects or considers "sensitive content". You'll have the option of blurring content on sensitive photos and videos before viewing them.
"Siri" instead of "Hey, Siri"
In iOS 17, you can activate Apple's virtual assistant by pronouncing its name "Siri", instead of having to say "Hey, Siri" like before.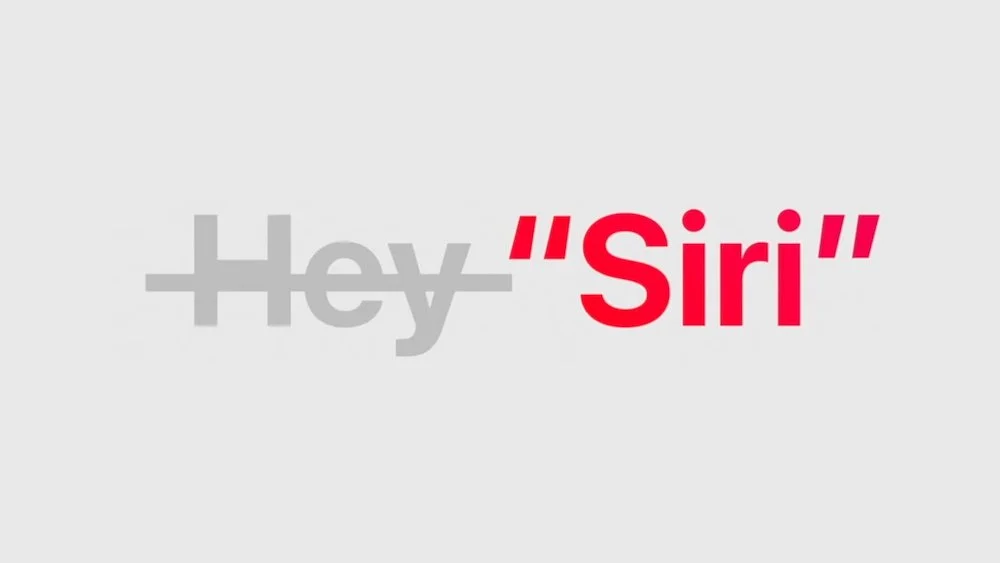 Devices that support iOS 17
iPhone 14, iPhone 14 Plus, iPhone 14 Pro and iPhone 14 Pro Max
iPhone 13, iPhone 13 mini, iPhone 13 Pro and iPhone 13 Pro Max
iPhone 12, iPhone 12 mini, iPhone 12 Pro and iPhone 12 Pro Max
iPhone SE 2020, iPhone SE 2022
iPhone 11, iPhone 11 Pro and iPhone 11 Pro Max
iPhone XS, iPhone XS Max and iPhone XR
Devices that do not support iOS 17
iPhone X, iPhone 8 Plus, iPhone 8 and earlier
When is iOS 17 officially released?
iOS 17 is expected to launch in September 2023. Currently, iOS17 is available to developers as a beta. A public beta is expected in July 2023.
Epilogue
So I have introduced to you the most outstanding features of iOS 17 as well as supporting machines. Let's wait for the official version to be released this September!