Adobe Firefly is an innovative AI technology that has just launched recently. In this article, AnonyViet will introduce you to the features of Adobe Firefly and how to use them!
Join the channel

Telegram

belong to

AnonyViet

???? Link ????
What is Adobe Firefly?
Adobe Firefly is an AI image generator that uses machine learning algorithms to create unique works of art with just a few clicks. It is part of the current Adobe Creative Cloud.
This is one of Adobe's newest and most groundbreaking products, bringing users new and exciting creative experiences. Adobe Firefly has many attractive features for creators, like Text to image, Generative Fill, Text effects and Generative Recolor.
In this article, I will introduce the first 2 features: Text to image and Generative Fill.
How to use Adobe Firefly
To experience the features of Adobe Firefly, follow these steps:
Step 1: Visit the page Adobe Firefly
Step 2: Click "Sign in" to log in to your account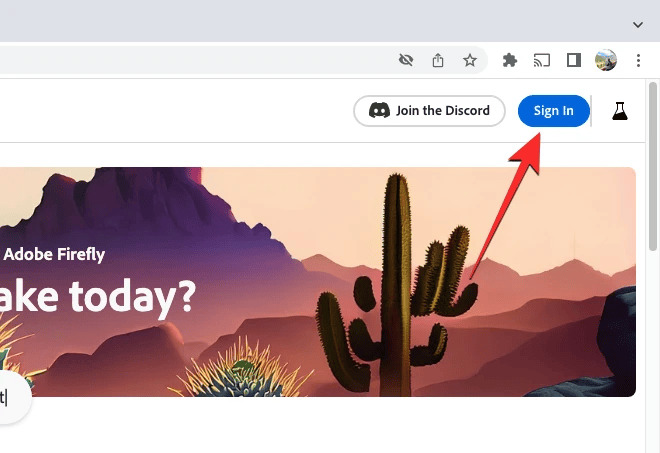 Text to image
When you go to the Text to image page, you'll see a bunch of AI image creations by other people who have submitted their work to Adobe Firefly. You can hover over any of these images to see the prompt used to create it. This will give you some inspiration before you start creating your own.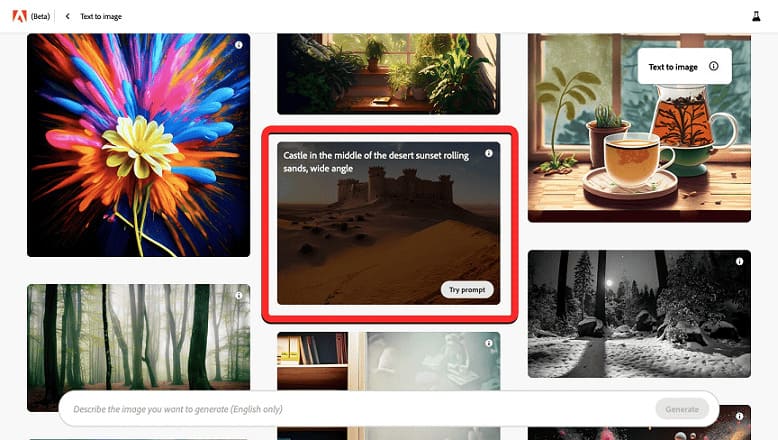 To create custom images, simply enter a sentence or a piece of text to describe the image you want to create, and Firefly will generate an image that matches your requirements.
Example: gorgeous wolf statue with gold filigree
In addition, you can also customize the following parameters:
Aspect Ratio: Aspect Ratio
4:3 – Landscape aspect ratio 4:3
3:4 – Vertical aspect ratio 3:4
1:1 – Square
16:9 – Wide aspect ratio 16:9 (suitable for Youtube platform)
9:16 – 9:16 aspect ratio (suitable for TikTok platform)
Content Type – Image Type
Styles – Photo Styles:
There are many different styles with many themes for you to explore, such as:
Pixel art, 3D art, Steampunk, Synthwave, Layered paper, Neon,…
Color and tone – Choose a color tone
You can choose warm tones (warm tones), cool tones (cool tones), pastel colors (pastel colors) or black and white (black and white), … for your photos.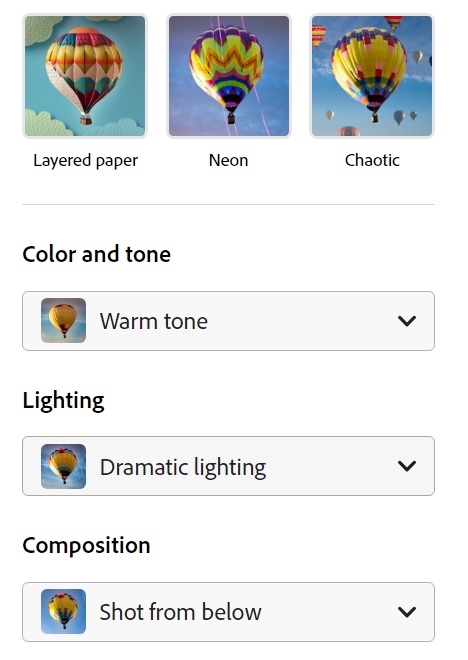 Lightning – Light
You can choose from different lighting styles that Adobe Firefly offers, such as: Golden Hour, Studio lightning, Dramatic Lightning, etc.
Composition – Shooting direction
You can choose the shooting direction of the photo to shoot from below (shot from below), from above (shot from above), close up (close up),…
The elements you select will be displayed in the text box. Then click "Generate"

The generated image is quite stable, not inferior to Midjourney or Dall-E 2.
Or this example: "gryphon with blue and white feathers and bright blue eyes"
In addition, Firefly also allows you to add and replace objects and backgrounds with the Generative Fill tool. Hover over the image you want to edit and click the Generative Fill icon in the top left corner.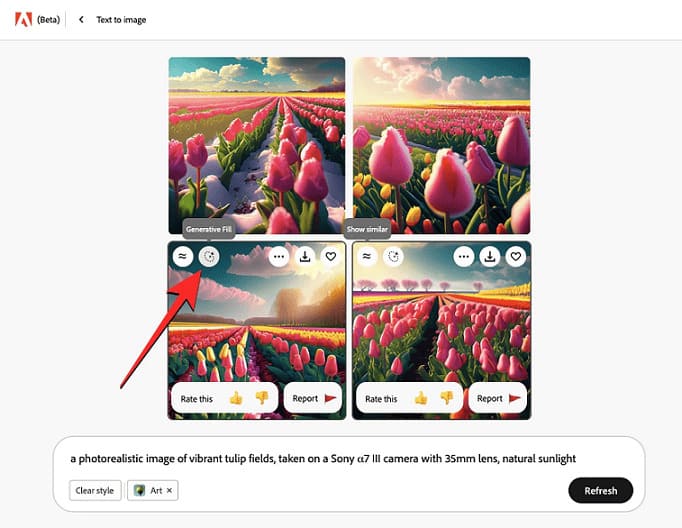 Generative Fill
First, you click "Upload image" to upload the image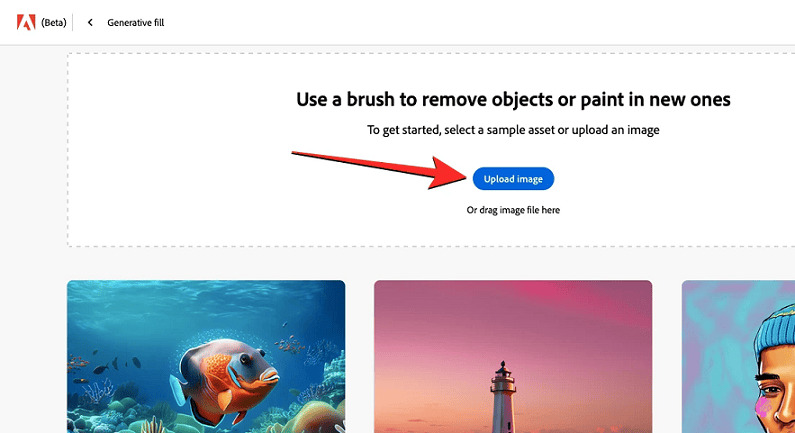 How to add/change details in the picture
Step 1: Once the selected image is loaded inside Adobe Firefly, you can click the "Insert" tab on the left – where you can add or replace objects in an image.
At this point, your cursor has been replaced with a circle. This circle serves as the brush that you use to select parts of the image to which you want to add objects or replace existing details.
For example in the picture, to change the phone details, select "Add" and then fill in the object
If you paint "overhand", smeared over other details, then click "Subtract" and then fill in the smudged parts.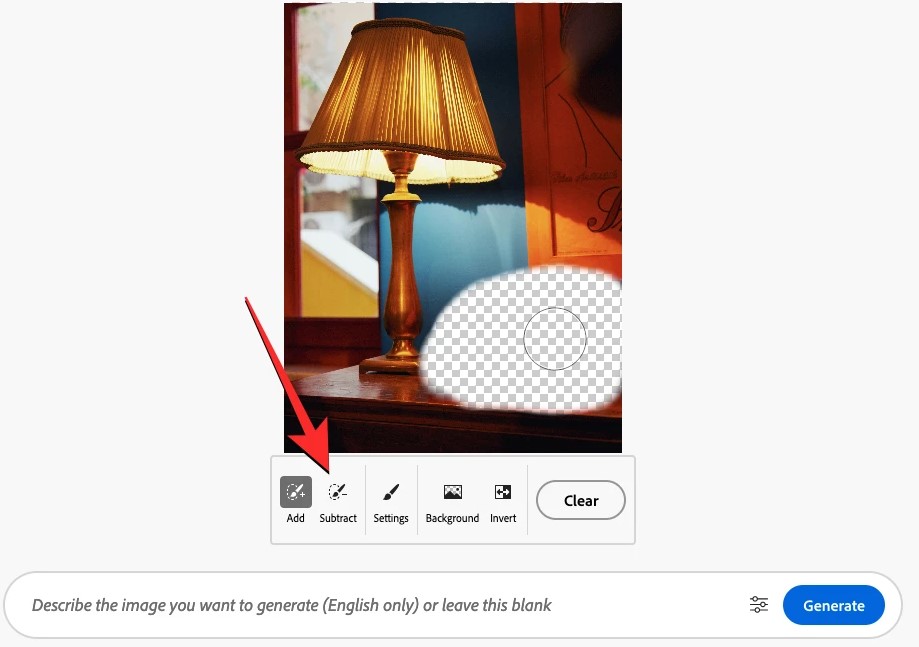 Step 2: Enter a description in the text box > Generate
Example: "a small potted plant placed on the desk" to change the phone into a potted plant
Then the system will give you 4 options, choose which one you like and then press "Keep"
If you don't like one, click "More" to let Adobe Firefly create a new image.
And the result is as shown (left of original image, right after editing):
How to change the background for the image
Step 1: Click on the tab "Insert" > Background
At this point, Adobe Firefly will automatically delete the part of the image that it considers the background.
If the separation system is lacking or redundant, you can click "Add" or "Subtract" to customize the background area in the image.
Step 2: Type a description of the wallpaper you like > Generate
Example: The lamp and telephone are placed on a wooden table in front of a pastel yellow wall.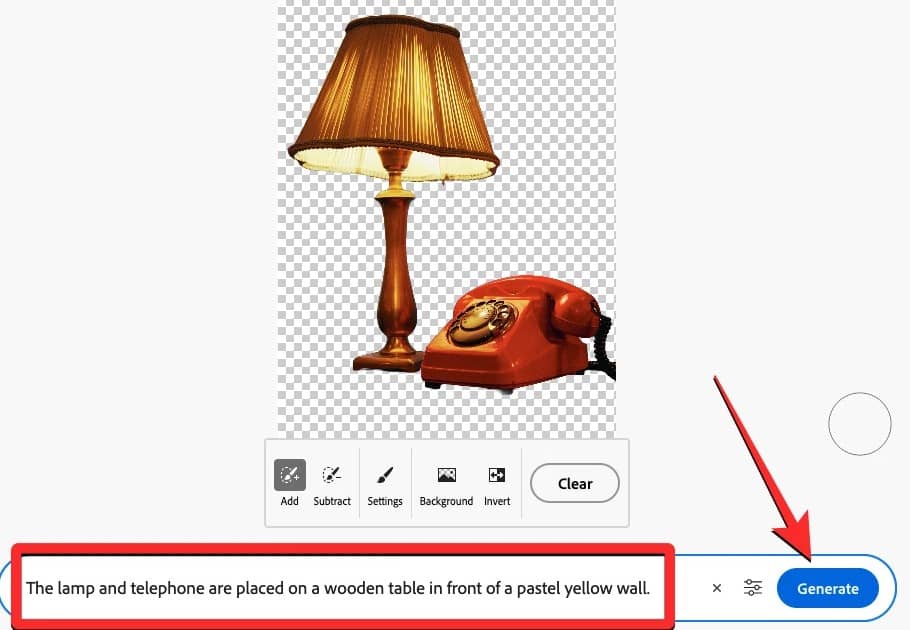 And the result looks like this:
Remove details in the picture
Step 1: You select the "Remove" tab > Select "Add"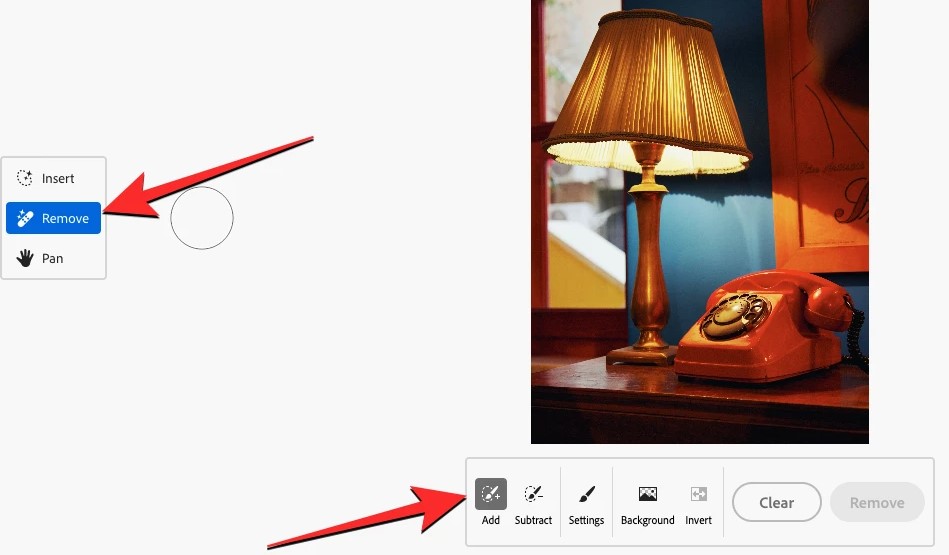 Step 2: Fill in the detail you want to delete
Step 3: Select "Remove" to proceed with removing the object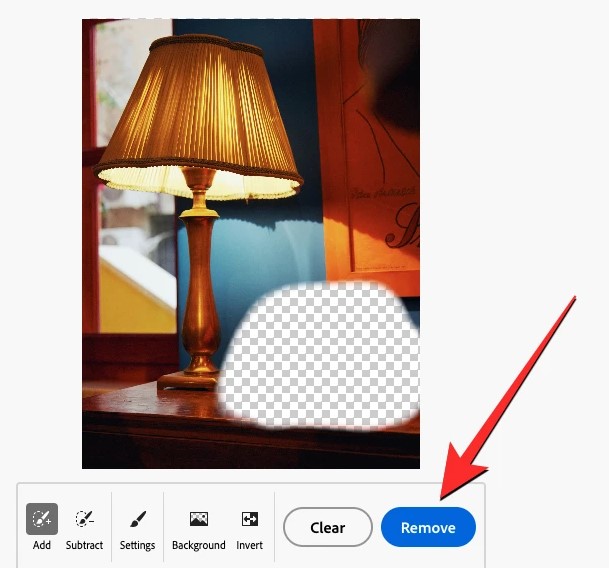 Step 4: If you are satisfied with the results, click "Keep"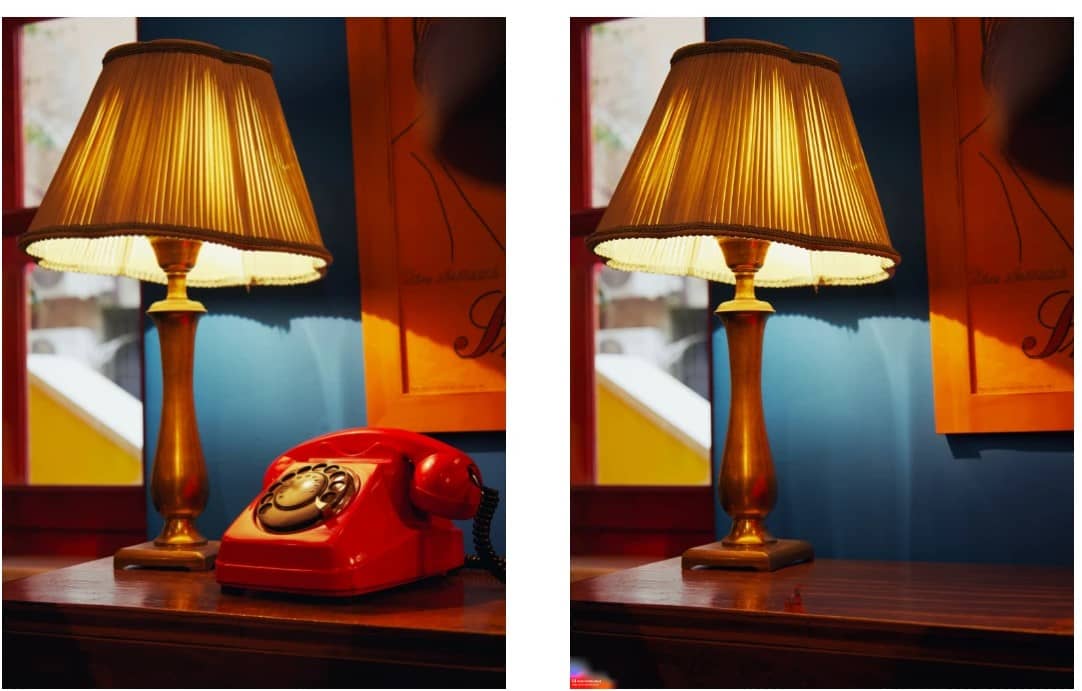 How to download pictures to your computer
After editing is complete, to download the image to your computer, follow these steps:
Step 1: Click on the "Download" button in the upper right corner of the screen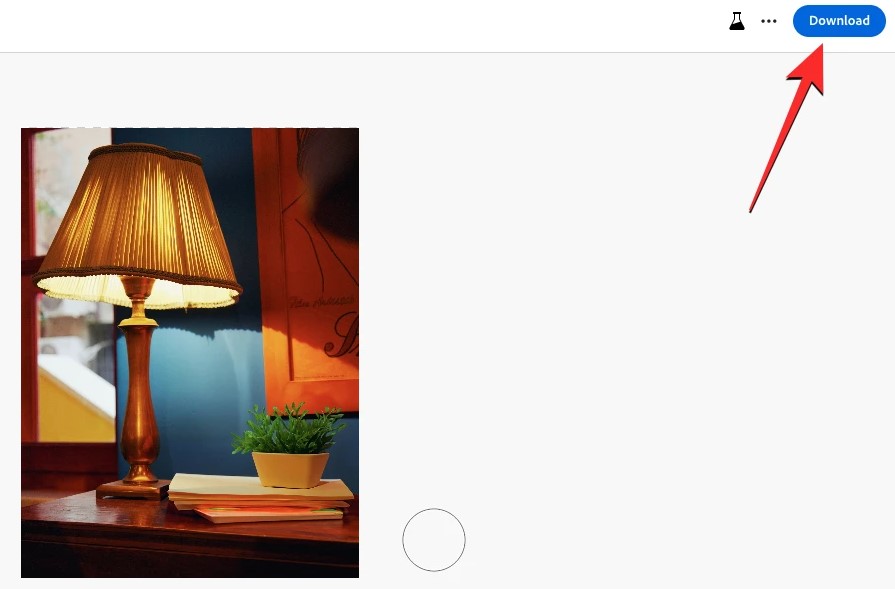 Step 2: Select "Continue"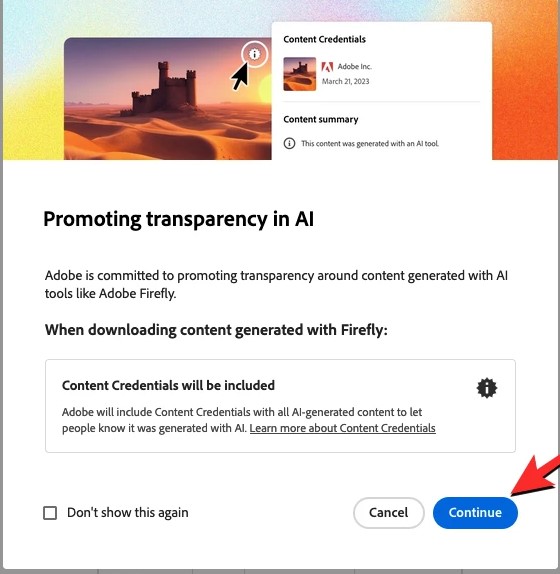 Adobe will add a watermark on your photo before sending it to the download folder.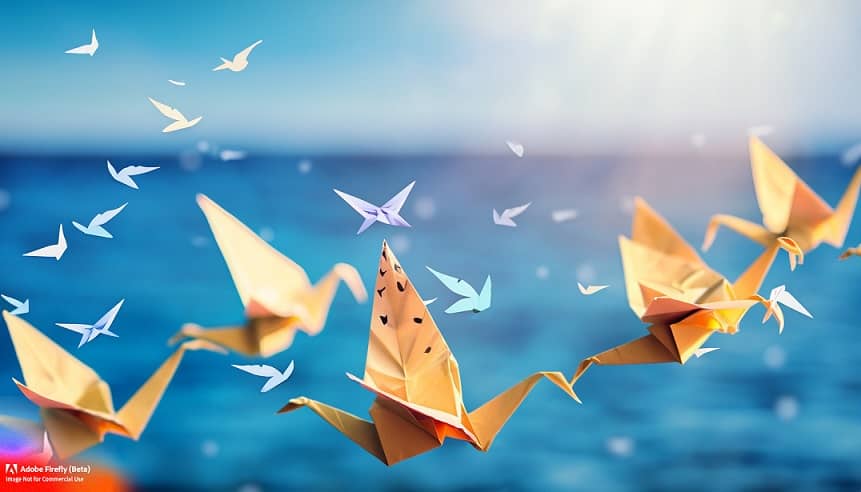 Epilogue
So I have just introduced to you 2 extremely convenient and interesting features: Text to image and Generative Fill of Adobe Firefly. The following features, please read along in the next articles! Good luck with your application!