It's very difficult to ask the girl you like to go to the movies, isn't it? You want to do something new and a little special. Make her surprise and flutter when she receives a cute confession.
Join the channel

Telegram

belong to

AnonyViet

? Link ?
Try inviting her through a website designed for romance for two. Who knows, it will create a beautiful memory with a deep impression in her heart. You should not ignore this cheesy but lovely way of inviting. AnonyViet already wrote a pretty good wedding invitation website, in this article I will show you how to download and use the code.
Details of the movie dating website
I use two web programming languages ​​pure HTML and CSS to write. In particular, the website still ensures good multi-device compatibility (Responsive). That means it can be scaled and interface compatible on all laptops, mobile devices, etc.
See sample confession page here (Live version).
The interface of the website on the computer: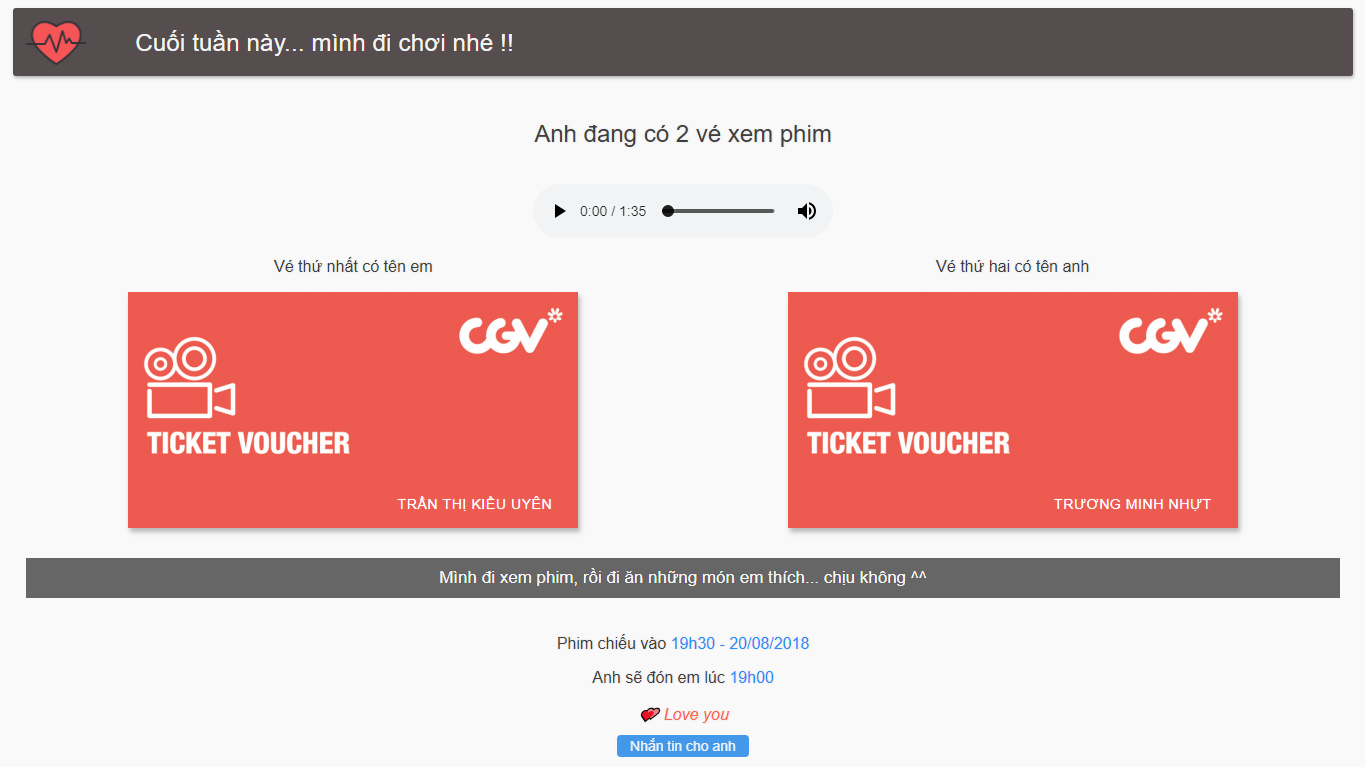 The interface of the website is compatible with all mobile and tablet devices: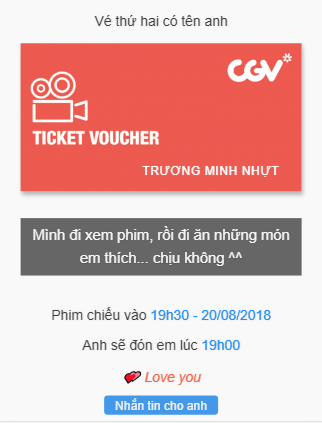 Download the website source code
Unzip password: anonyviet.com
Instructions to edit the interface code to your liking
You need a program that supports editing HTML and CSS code to edit the code of the page. In this tutorial, I use Visual Studio Code to edit. After you download and extract, you will see folders like the image below.
You open the file index.html up to edit the interface code. After that, you can edit the website content to your liking (edit the white text in the image below).
Near the bottom there will be a Facebook link to the wall of the guy's house. Remember to change it back to your Facebook link!!
Instructions to change the background music.
Actually, I have chosen for you a cute and most suitable background music. But if you want to change to another post, do the following:
Download the .mp3 file of the track you want to change.
Put the downloaded file in the mp3 folder.

Finally, rename the music file in the HTML code to the name of your music file.

That's it, save everything and upload it to the host so you can send it to your lover to listen to. If you don't know how to upload web code to your host, see here.
Good luck
Lmint.