The past few days have been hotter on social media with the Tocotoco event bobbing to the beat. This is a story that doesn't know whether to be happy or sad for these two young people. Today, I would like to share with you a program to make troll photos written by me.
Join the channel

Telegram

belong to

AnonyViet

? Link ?
This program will create fake tocotoco voucher photos to troll friends. The purpose is to entertain and tease, not to cause trouble. Now let's start creating Tocotoco style troll photos!!!
Instructions for creating Troll Tocotoco images undulating to the beat
First, you need to visit your link below to use the program.
http://tocotoco.luminhthong.com
Author: facebook.com/minhthong.lu.58
When entering the website, you will be asked to enter the names of the two characters you want to troll. You just Fill in the name of the person you want and press Enter is to be. If the website can't load or is lagging because many people are accessing it, you can wait a bit.
Continue to enter the second person's name.
After entering the second person, press Enter or press OK button. You will see the troll website appear as shown below: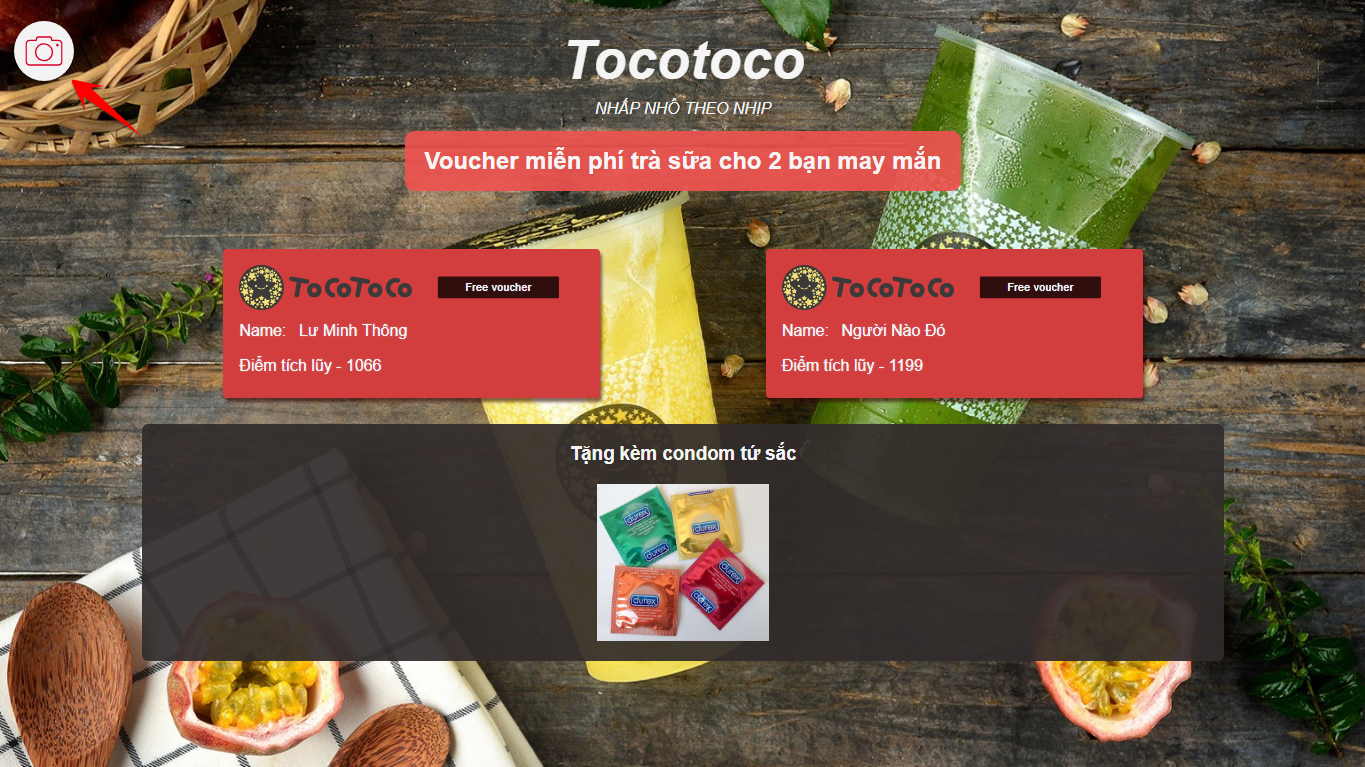 Wow!!! This is the interface of two free vouchers with the two names you entered. At the same time, there is also a free combo of quadruple condom sponsored by Durex. You can save it as an image file to send to your friends.
By pressing the button with the camera icon in the upper left corner of the screen.
After pressing the button, the website will export the interface to an image file for you. You can download photos to send troll friends.
Right click on the image and select Save Images to download. For phones, long-press on the image to bring up the download menu.
That's it, you've got a work to troll your friends…
Like Fanpage or follow website for quick updates of good articles. If you have any questions, you can contact me via Facebook at the link below.
https://facebook.com/minhthong.lu.58
Good luck
Lmint.