Previously, AnonyViet had an article to guide you to create an image with letters in the article Convert images to ASCII code. Today I will show you how to use LyricsPoster's online tool to create a photo from your favorite lyrics.
Join the channel

Telegram

belong to

AnonyViet

? Link ?
However, if you are observant, please send a secret message into the photo. By using the words you want to convey to create a complete photo. Please follow the instructions of AnonyViet.
Create photos from lyrics with LyricsPoster
First you need to visit LyricsPoster's Website to start creating images from text.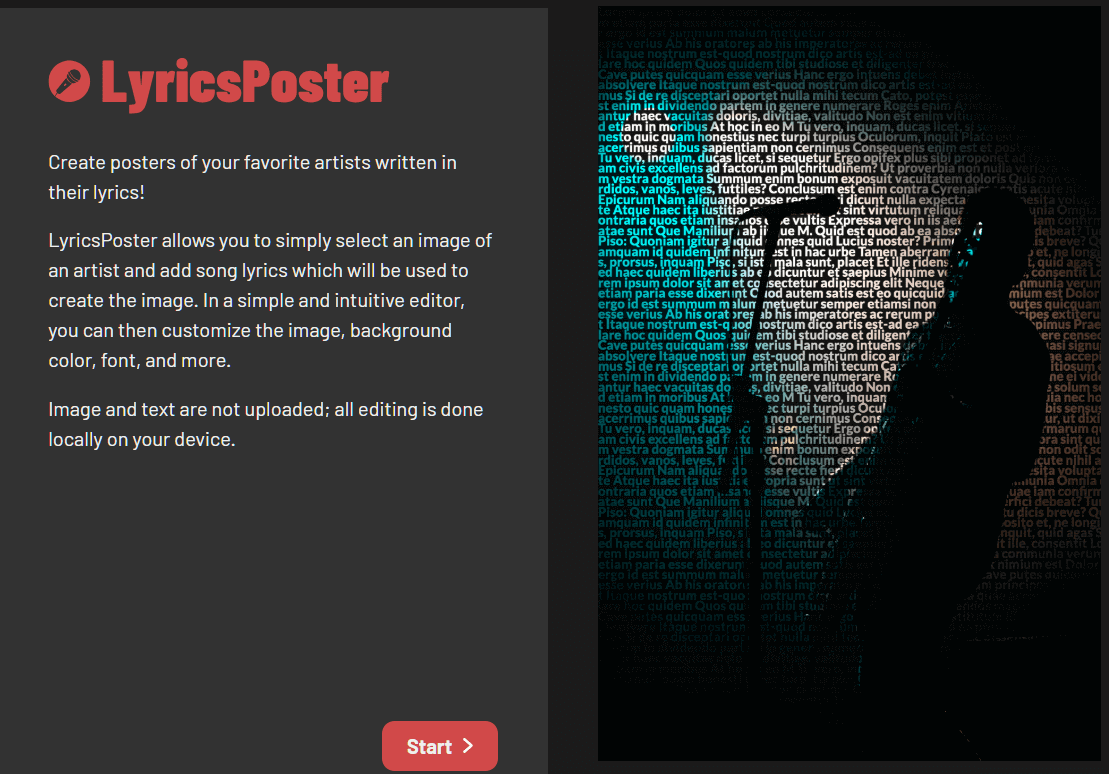 Please press the button Start > at the bottom of the screen to start designing.
Upload photos to design Posters
Next, you select the photo you want to be converted to letters. Press the button Select Image to upload photos.
You can customize the image size by selecting Cao (height), Width (width). The higher the number you choose, the larger the size.
Then press the button Apply to start Uploading photos.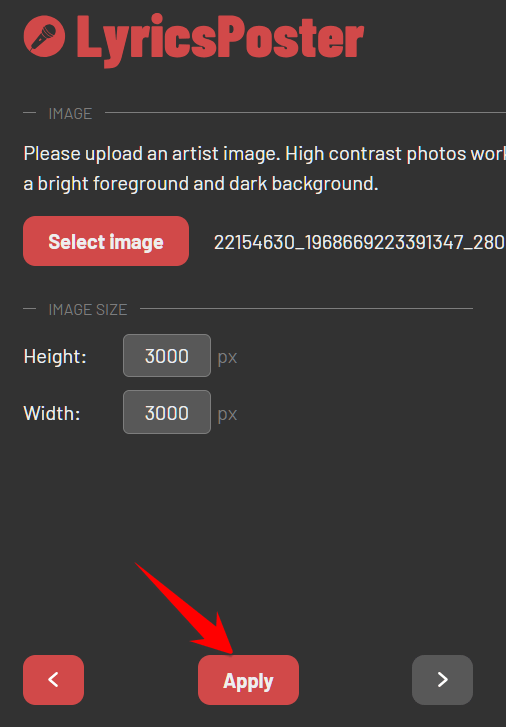 If Up is successful, you will see on the right hand side your picture, designed with letters. Maybe mousing Click on the picture to see what the letters are.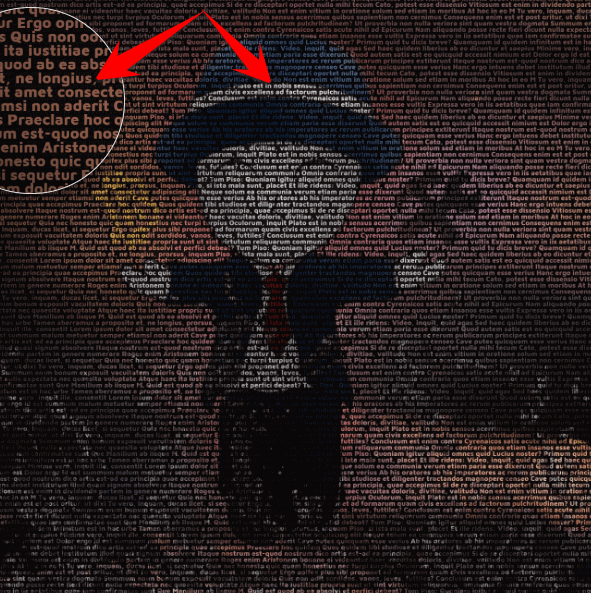 Select a message to turn into a photo
Through the next step, you will customize the lettering as you like. Press the button > at the bottom of the screen.
Please enter the message you want to create an image in the box below. The letters in this box will help you create a complete image. Remember to press the Apply button at the bottom to create the image.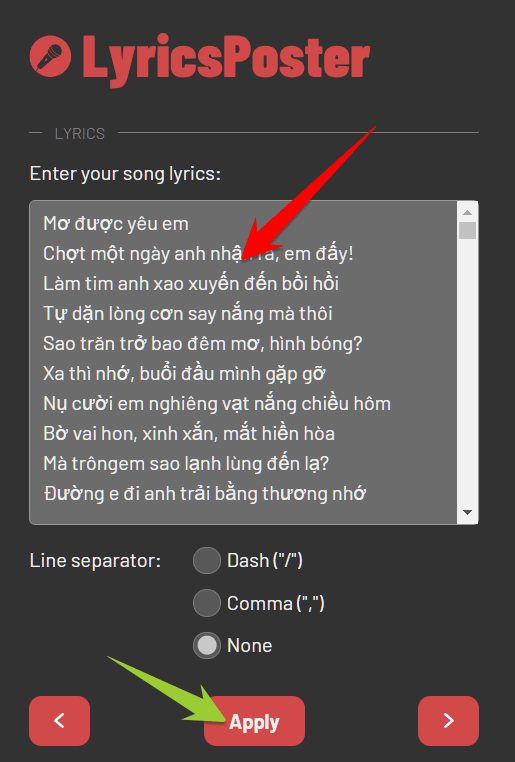 Here is your result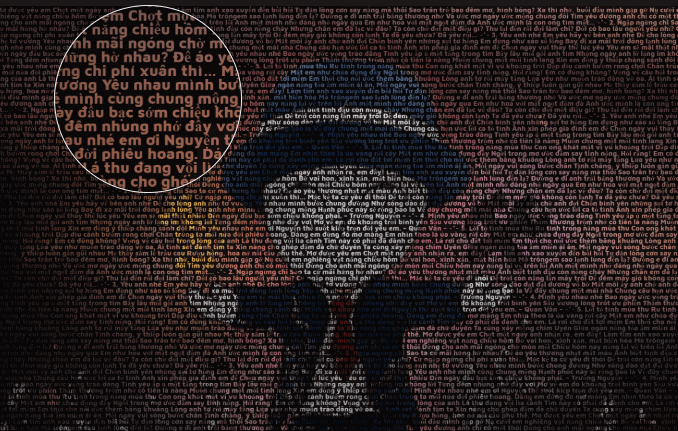 In the final step, you can choose the brightness, background color, font size, font type. I recommend keeping the font size a little larger for easy viewing. You can refer to the following 2 parameters:
Font Size:

50

Font:

Arima Madurai
Finally press the button > and click the Download Poster button. Send a photo to someone you love. And ask her to read the words you want to convey. I believe she will be happy to receive a new type of message from you.