Share the source code C# Tool Troll Blue Wonder
Join the channel

Telegram

belong to

AnonyViet

? Link ?
I will share the original Tool Troll BlueWonder source code written in C# for you. This Tool Troll was written by an admin in anonyviet not long ago. The purpose is to tease friends and entertain, not to affect the computer.
Bluewonder is written entirely by AnonyViet's Admin in C# language. When the user activates it, it will open an image that covers the entire screen. I have integrated the Task Manager lock code and the emergency shortcut key. So users will not be able to turn off without a password.
Another way to unlock is that you click as many times as the software requires!
Although written in C#, this tool is safe because it is only teasing, not destructive. Includes code snippets that prevent users from opening Task Manager and block keyboard shortcuts. Make sure not to interfere deeply in the computer's system.
Source code (source code) includes what?
In addition to the content in the image below, AnonyViet does not attach any other files. You should check carefully to avoid being inserted by the bad guys!!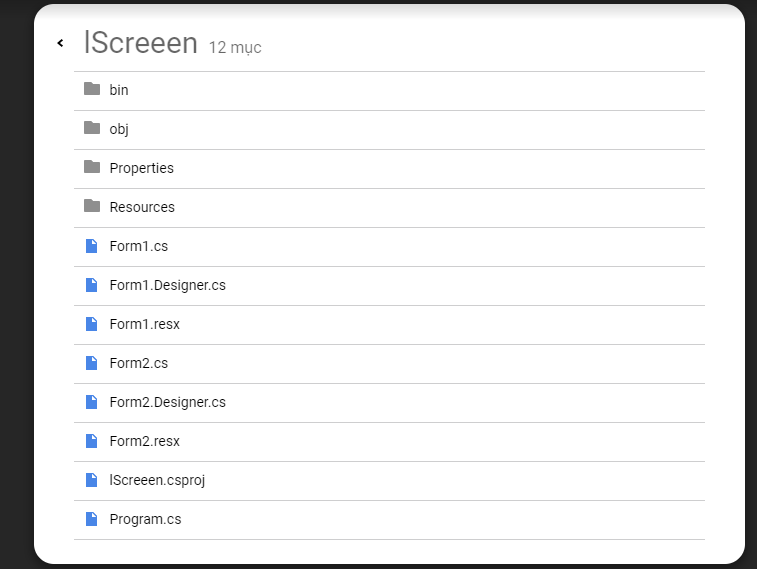 Download the full source code from AnonyViet
This is the source code of Tool Troll Bluewonder. If you are studying or have a passion for C#, you can get it for reference!! If you have any request, please send a message to fanpage or gmail [email protected] for support!
Please ignore the link123 ad to support me
AnonyViet publicly shares the source code, you can freely download it for reference and edit it into your product. Completely free and does not violate AnonyViet's copyright policy.
If you haven't used this troll tool, get it and try to poke your friends. You compress the file and send it to them, just open it and you will definitely get trapped. But first, watch the video tutorial below to know how to use it.
Instructional video
You download to use the tool or use the source code above to edit it as you like. Like Fanpage or follow website for quick updates of good articles!
Good luck
Lmint