Hello everyone, Continuation of the post Free unlimited calls then Anonyviet would like to introduce more unlimited SMS texting tips !! Great isn't it!
Join the channel

Telegram

belong to

AnonyViet

? Link ?
Introduce
Successfully applied in all mobile networks in Vietnam. Simple method, easy to do. Even phones or computers can apply and there is no limit to the number of messages. Best of all, it's free!
Instruct
First, go to the free texting site Globfone
Web page interface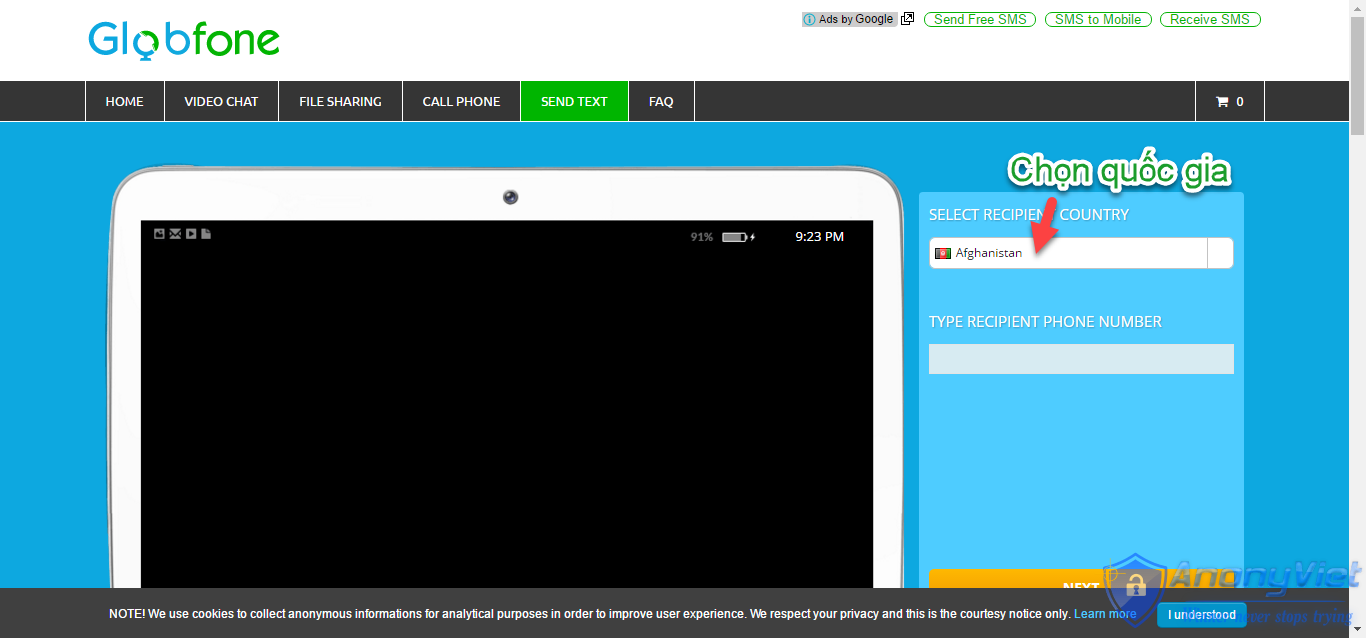 Next you just need choose country => Enter phone number => Click Next => Enter message and send => Done
And this is the result

(Screenshot of Admin phone)
But the web only allows you to send no more than 5 messages !! Then how to send? unlimited ?
Very simple !! It will be block IP address let's message more than 5 times/day. But it

do not compare modem information

like post free call. So you just need Fake IP in the browser is fine.
You can Fake IP in many different ways (because there are countless ways).
But I encourage you to use one of the two Chrome extensions below:
Unlimited Free VPN – Hola – Popular
anonymoX (Developed by Anonymous early 2017) – Recomend using
After Fake IP, you can feel free to send messages again! The recipient will receive the message with the number

United States (+1)

dental !
AnonyViet wishes you success!!
Like the page and share for us to have more motivation!