Photoshop website version What is that? It is the online version of the famous photo editing software Photoshop, developed and provided to users by Adobe. With this tool, you can perform basic or advanced photo editing operations easily and quickly, without having to download or install anything.
Join the channel

Telegram

belong to

AnonyViet

???? Link ????
Outstanding features of Photoshop website version
Adobe has officially launched the website version of Photoshop, an online photo editing tool that is more streamlined and user-friendly than the traditional application version. Photoshop website version has many outstanding features such as:
Simple and easy to use interface
Photoshop website version has a simple and easy-to-use interface, with tools grouped according to workflow. You can easily select objects in photos, edit portraits, add effects, etc. You can also switch smoothly between the website version and the desktop application version.
Integrates Adobe Firefly's artificial intelligence features
Photoshop website version integrates artificial intelligence features of Adobe Firefly, a platform that supports graphic design. Some prominent AI features are Generative Fill and Generative Expand, which help you add, expand, or remove content from images in a smart and natural way.
In addition, you can also use text prompts to create images as you like. Text prompt is supported in over 100 languages.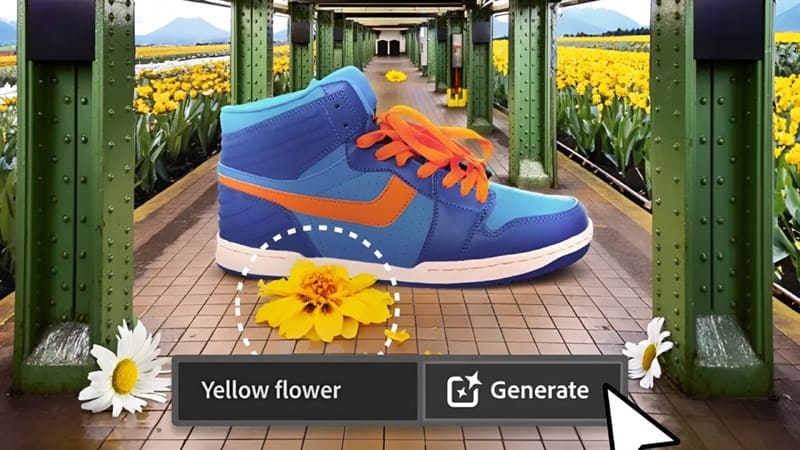 Collaborate and share easily
Photoshop website version helps you collaborate and share easily with others. You can invite others to view and comment on your projects. Invitees do not need to purchase the Photoshop package to view and comment. You can also export image files to many different formats.
Price and usage
Photoshop website version allows you to use a free 7-day trial. After that, if you want to use all the features of this tool, you have to pay $20.99/month (more than 500 thousand VND/month).
You can access the link The following To use Photoshop website version:
Epilogue
Photoshop website version is a convenient and modern online photo editing tool, giving you many creative and professional options. Try it now to experience its great features!