How to automatically scale data size in Excel is an essential skill when you want to work with large and complex spreadsheets. By automatically scaling the data size, you can take advantage of the spreadsheet's display space, avoiding extra spaces or crossed cells without having to manually adjust each column individually. How like? Follow the article below!
Join the channel

Telegram

belong to

AnonyViet

???? Link ????
Benefits of automatically scaling data size in Excel
Automatically aligning cells when entering data in Excel has many benefits, for example:
You don't need to manually align text after entering data, saving time and effort.
You can adjust the size and position of cells flexibly, without being limited by the size and shape of the text.
You can make your spreadsheet cleaner and easier to see, attracting your audience's attention.
How to automatically scale data size in Excel
Step 1: Right-click on the Sheet name > Select "View Code"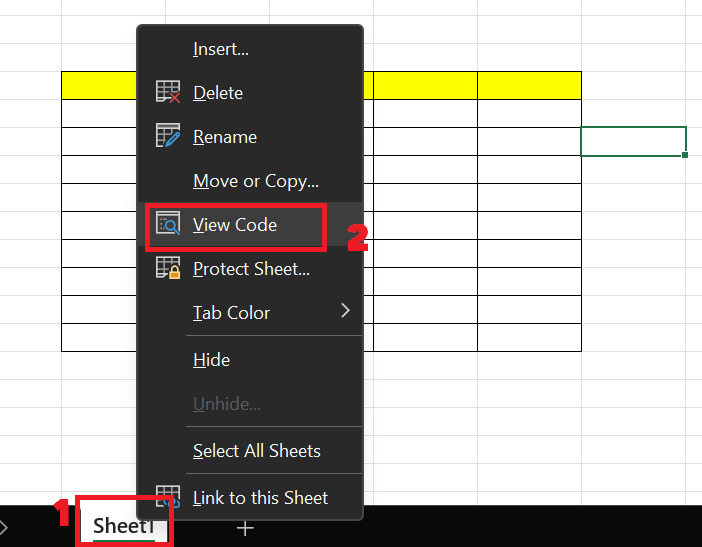 Step 2: Select the "Worksheet" section and fill in the following line of code:
Cells.EntireColumn.AutoFit
Now, when you enter data in Excelthe crossword will automatically expand or shrink to fit the data, very convenient, right!
Epilogue
So I have guided you How to automatically scale data size in Excel. This is a very easy tip to do but not everyone knows. You can apply this tip to create neat and easy-to-see spreadsheets without having to bother adjusting each column individually. Good luck!