Unlocking a facebook account is always a problem that causes many of you a headache. When we are harassed by others and report impersonation. Facebook will ask users to authenticate their identity. This paragraph, AnonyViet I will guide you to use a TUT that I collect online to change the photo verification to another style and unlock it easily. Tested and successful.
Join the channel

Telegram

belong to

AnonyViet

? Link ?
Besides this article, you can refer to and find some more tut below.
You can also refer to some more articles about Tut Facebook.
There are many other tuts on the website. If the old Tuts are expired or no longer usable, don't worry too much. I will still find other quality TUTs and post them on the web as soon as possible.
What is impersonation rip?
Is when your Facebook account is intentionally played badly by others. Or you impersonate their friends. They will send a report (Report) to the Facebook home page to complain to you. If the Employee facebook or robot their feel you have violated. At that time, they will lock your account temporarily for a short time. Send you a request to verify your identity with your ID. If you can't verify your identity or your ID doesn't match. Then you are the impostor and your account will be locked forever.
However, Facebook employees and their robots are not always right. Some bad guys will have Photoshop tricks to fool the team. Make you an impostor and force facebook to lock your account.
What is Tut?
Tut stands for Tutorial or is also translated as tutorial. Or is also understood as a short instruction text to help you solve a problem. The text will contain the steps and be written in a way that is easiest to understand. That is called TUT for short.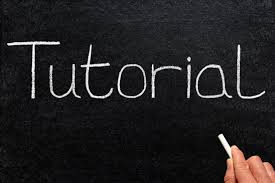 Tut Unlock Impersonation by LVB
Here, I would like to send you Tut to unlock impersonation. By kicking the verification into another form and opening it easily. I found it and tested it successfully. In order to help you unlock your account when being reported as impersonating. As for the good or bad use, it's up to you.
TUT STONE IMAGINE 100% By LVB.
(Original original)

Measures to change photo verification to another style for easy unlocking
Fake (fake) 1 account like this cover photo and all kinds.
STEP 1 Go to LINK 948.

Backup link
STEP 2 FAKE IP IRAND + NN Arabic.
HAVE TO BE A NEW Arabic.
Fill in all info.
upload cmnd paper + back side + birth certificate, ….

ratio over size of luck.
The less subs acc, the easier it is to pass.
Tut this unlock, I recorded exactly the same as the author's words. In order to preserve the copyright of the article for the author of LVB.
Like Fanpage to update good articles quickly.
Good luck
Lmint.